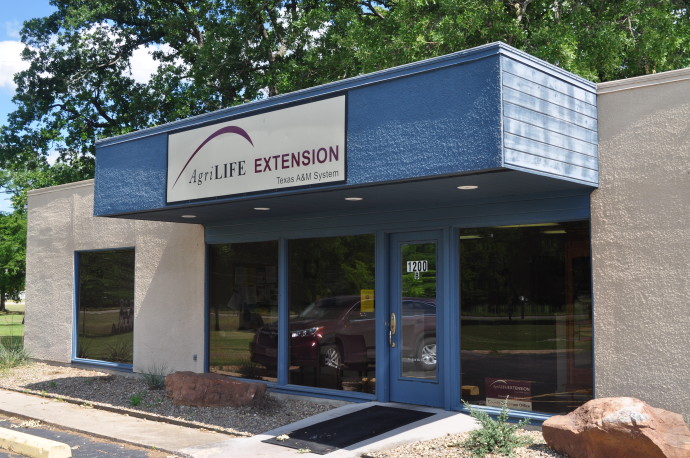 As many other Hopkins County residents (or living anywhere else for that manner) this time of the year you are spending time partially taking care of the lawn. The lawn, for many is the "pride and joy" of the front house or the backyard, but for many others, it is a constant chore that, like it or not, can cause serious eye sores for your property if not attended to. For some reason or another, the lawn plays a significant role in how your house looks to others.
In my personal experience, this time of the year I spend many afternoons mowing our lawn. Our lawn, like many others, is not just grass. Many different plants cover our lawn, whose differences get covered by the wonderful effect of the lawnmower. Your lawn more than likely also has plants other than grass living in it. If you do not believe me, just let it grow a little. This is really important because the response of the lawn- either a solid crop of grass or a mixture of many plants, will respond to the mowing and the weather differently.
Also, when you are trying to identify issues on your lawn, a composite lawn is very different than a grass only lawn. In my personal opinion, diversity is critical in keeping a green lawn. To me, keeping a green lawn healthy is more important than having a grass only lawn and here is why: many voluntary plants can enhance the health of the soil, also, as heat sets in, other plants can tolerate it better than grass. Clovers and other legumes provide nutrients to the soil after those complete their life.
Having many shaded areas in my front lawn because the presence of mature tree also created a problem for grass to grow. As a general rule, and for the past several years, I do not irrigate my lawn. Whatever grows in it must be able to thrive under our natural conditions. This will not be the same if I had a grass only lawn. As a consequence, and after having all these considerations in mind, mowing is the most important process in lawn maintenance in my house. Adjusting the frequency, and height of the mower deck are extremely important when temperature increase to reduce lawn stress.
Also, maintaining the mower blades sharp is important ( a clean cut of the plant material using a sharp blade causes less damage to the plant). As a general rule, you want to mow at the highest setting to conserve soil moisture, but also must mow low enough to remove flowering parts of the plants growing in your composite lawn. The best way to handle this dichotomy is to watch for rain in the forecast. If I have chances of rain and the temperature is not too hot, I drop the mower deck lower to remove more plant material and mow more frequently. If the chances of rain are low and are really hot days, I raise the mower deck and stretch the mowing frequency.
These processes allow the plants to adjust to the weather condition and maintain a green color. Also, flowering gets reduced under dry hot weather conditions. About 85% of the 3.5 million acres of turfgrass in Texas is irrigated at a cost of about 700 million dollars per year. Irrigation audits recently conducted by Texas A&M University staff on irrigated turfgrass sites show significant waste of water.
According to Texas A&M AgriLife Extension, changing irrigation practices and adjusting other turf maintenance practices much of this water could be saved. In fact, if we could convince the public that straw-colored turf during mid-summer was acceptable on many sites, we could maintain turfgrass without irrigation. By planting adapted turfgrasses and adjusting turf maintenance programs, acceptable turfgrass can be provided on some sites without irrigation.
For example, bermudagrass can be maintained in parts of Texas without irrigation. Under this condition bermudagrass would provide a complete cover, could be maintained weed-free and would provide a playable surface for sports fields, playgrounds and golf course fairways. However, such sites would be dormant and straw-colored in mid-summer, but would recover following significant rainfall.
For more information on this or any other agricultural topic please contact the Hopkins County Extension Office at 903-885-3443 or email me at [email protected].