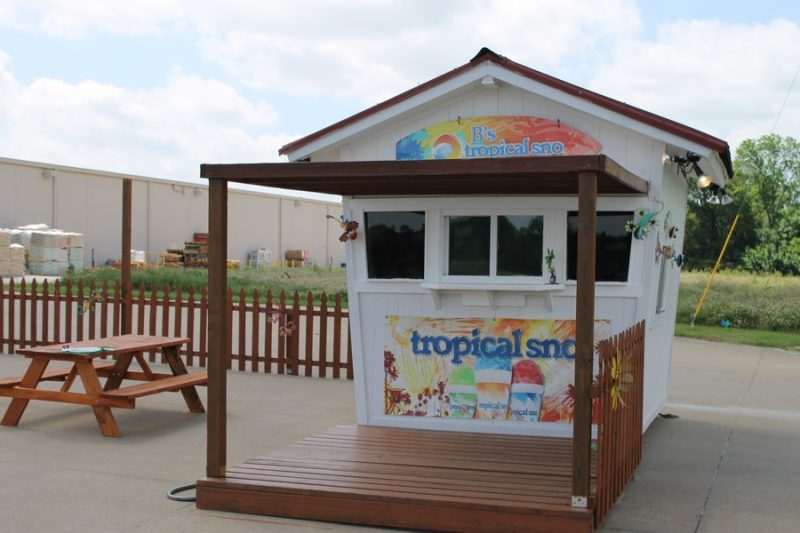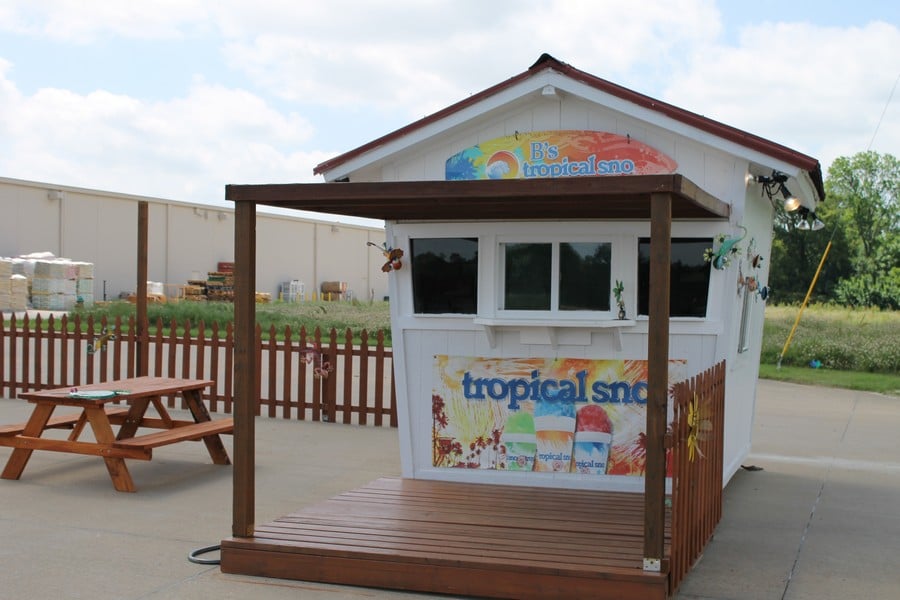 Tropical Sno is opening up a second location on 237 Wildcat Way, located behind Lowes. The hours for the new  location will be the same as the current location: from March to October and will offer the same menu items.  KSST sat down with Brandon Hodges, owner of the two locations, to talk about the new location, his history, and what else is in store for the fun snow cone stands.
Tim Kelty first approached Brandon when his stand was on the South side of Main street and asked if he wanted to put in another location.  Dollar General bought the original lot and Tim offered Brandon the current location on Main street. "He basically saved my business." Brandon said. The second location on Wildcat Way has been in the works for three years and Brandon is very excited to see it coming together.
"[Community involvement is] super important. I try to give back any way I can. I love being in the community." And if you don't believe Brandon, all you have to do is look at his calendar! Brandon visits the local schools, hospitals, and supports local sports teams like Brightstar Baseball. "Anything under 350 kids, is $1.50 each." He explained that when visiting schools he charges them just the cost to make it in order to aid their fundraising efforts. Brandon says his prices are notably less expensive than some competitors.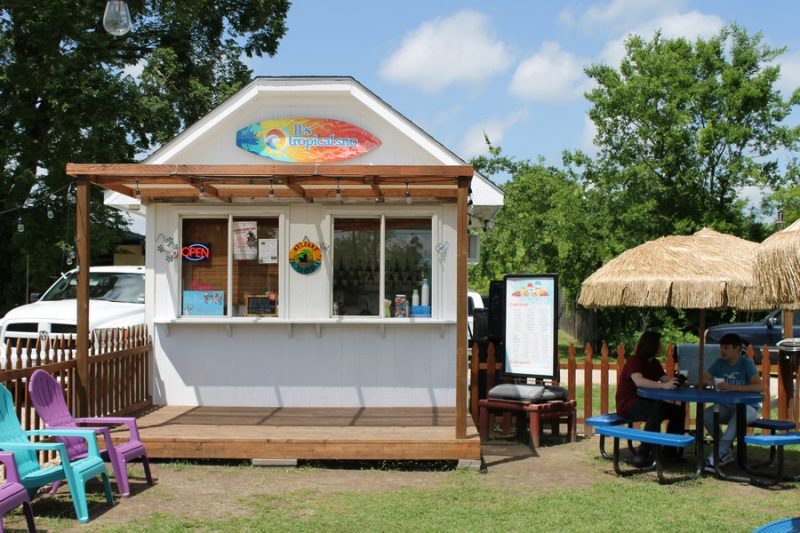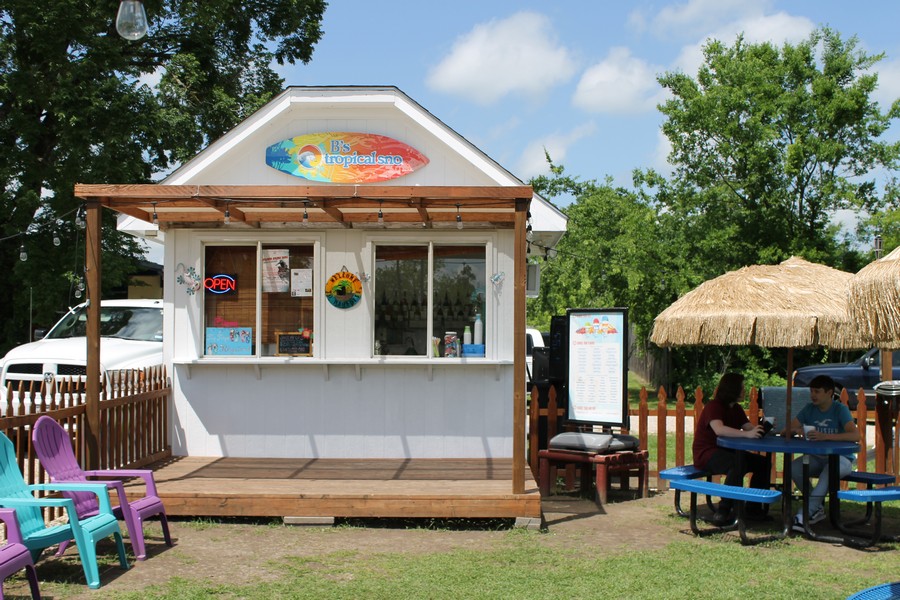 Whats Next?  Brandon says they are the first chain of Tropical Sno locations that also carry fountain drinks. Brandon also hopes to add new games to the bean bag toss area, and encourages people to enjoy their treats ins shaded areas where he plays music. For the location on Main street he plans on creating an outdoor movie theater, and the location behind Lowes will eventually include a beach volleyball court.  He is in the process of getting a mobile snow cone stand to relieve the extra work of unloading /reloading equipment at the schools and events. His new mobile stand will make it easier to transport and attend even more events around Sulphur Springs.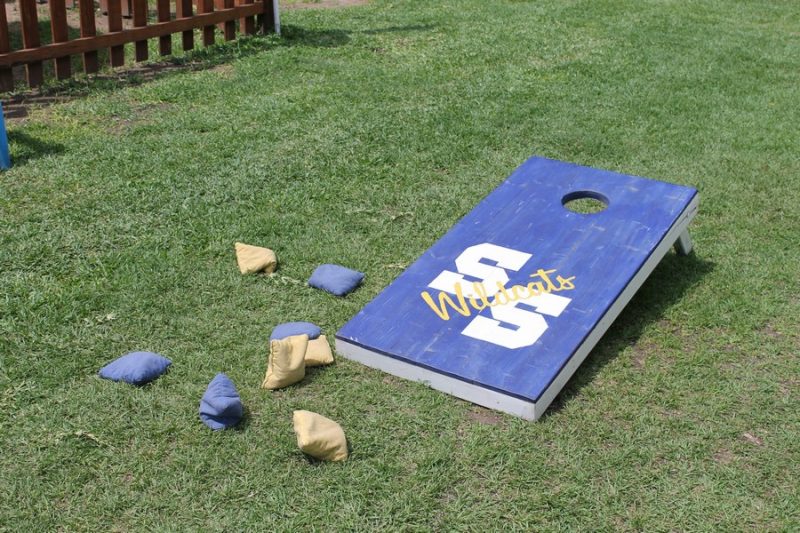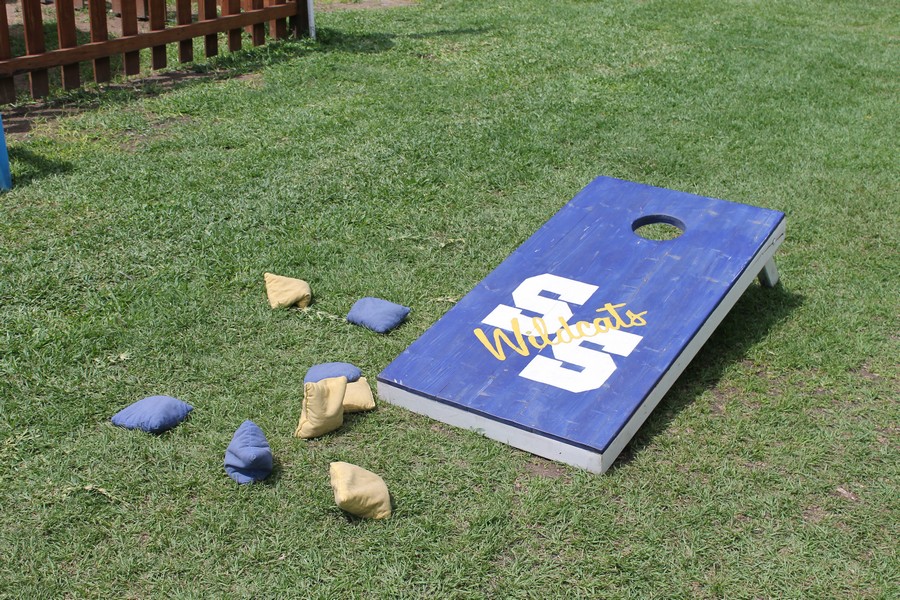 Brandon's favorite flavor of Snow cone: "Tiger-riffic" which is Tigers blood and blue raspberry with cream.  His favorite part of his job is "selling smiles: making people happy."  As various customers arrive, Brandon is all smiles, laughing and joking with the kids and parents as he makes their snow cones. He really goes the extra mile to be personable and know his customers.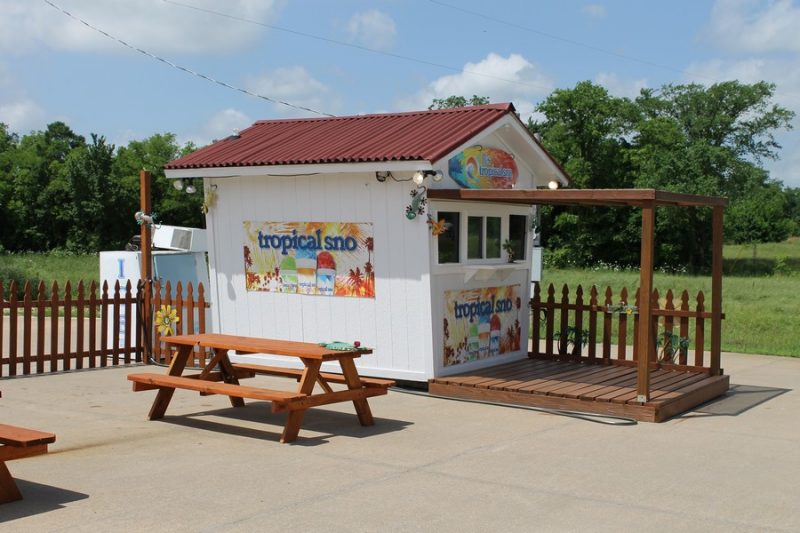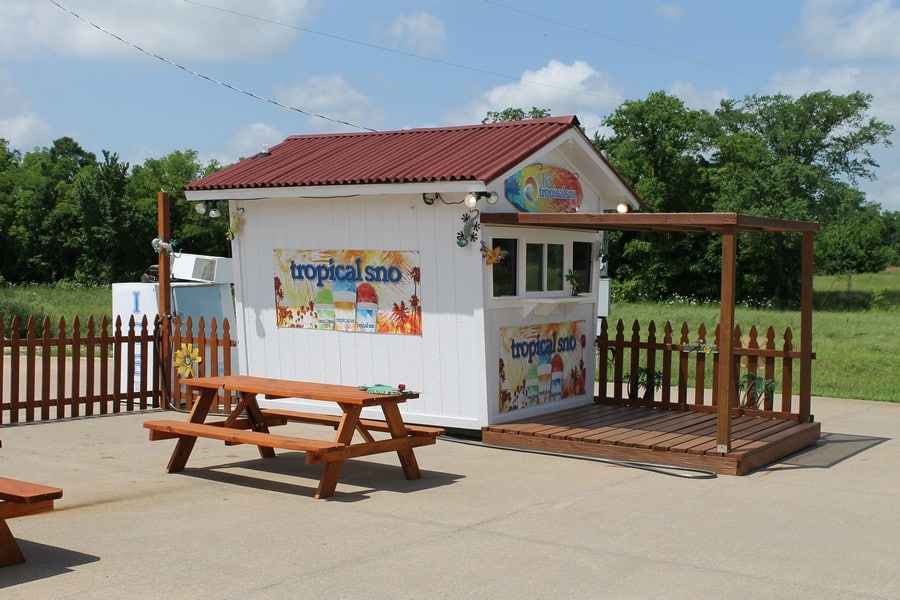 Brandon Hodges first bought the business in 1991. He has around 37 years of experience of working in the Snow Cone industry.  He was living in San Marcos, and moved to this area to be with family. He started his Tropical Sno Stand in Yantis, and moved to Sulphur Springs a year later. He's been a fixture on Main street for four years now.
Check with Brandon Hodges at the Main Street location for more information about the opening day of the second location!