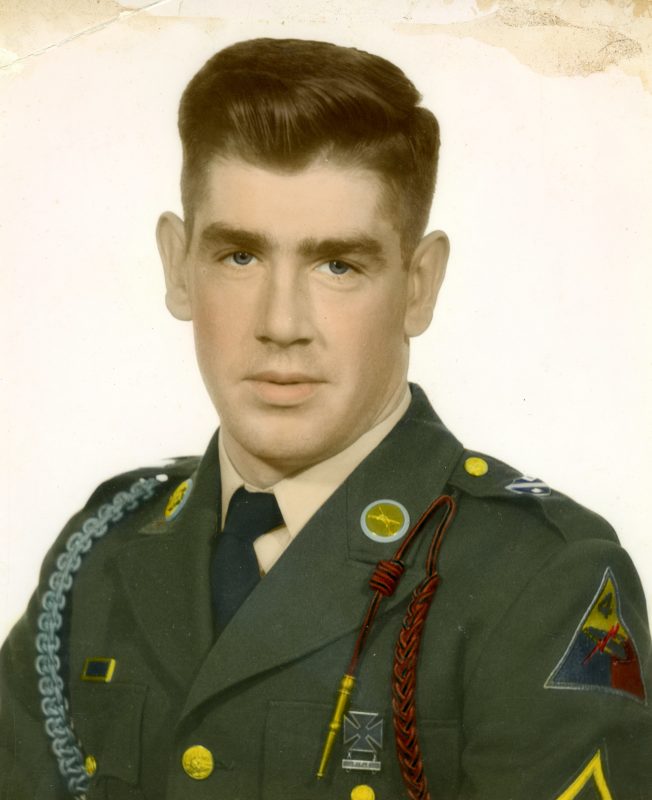 Jack Henson, age 83 of Winnsboro, Texas, passed away on Sunday, May 13th, 2018 in Winnsboro. He was born on April 23rd, 1935 in the Coldwater Community of Wood County, to Albert Clayton Henson and Mardivey (McAllister) Henson. He was a proud veteran of the United States Army. On September 8th in 1959 he married Molly Brown. Jack was a member of Fellowship Baptist Church. He worked in the construction Industry for many years and was a member of the International Brotherhood of Electrical Workers Local 324.
He was preceded in death by his Parents, and a sister Donna Venn. He is survived by, his wife, Molly (Brown) Henson of Winnsboro, Texas; son, Alan Henson and wife Nedra of Gilmer, Texas, son, Randy Henson and wife Connie Baker of Longview, Texas; sisters, Paula Christopherson of Appleton, Wisconsin, Virginia and husband Tommy Gipson of Grice, Texas, Sherrill and husband Jim Bob Weems of Winnsboro, Texas; brother, Ronny Henson of Winnsboro, Texas; grandchildren, Jalen Henson, Landry Henson, Morgan Henson, Hannah Wainwright, Michael Wainwright, Jessica Wainwright, along with many other relatives and friends.
Visitation will be held on Thursday, May 17th, 2018 from 10:00 am to 11:00 am, followed by Funeral Services at 11:00 am, all at Beaty Funeral Home-Winnsboro 816 W. Broadway Winnsboro, TX 75494. Bro. Paul Chandler officiating, interment will follow at Perryville Cemetery in Wood County, with Jalen Henson, Landry Henson, Michael Gipson, Clayton Venn, Lee Whitehurst, Richard Alford serving as pallbearers, Jimmy Whitehurst, Jesse Don Brown serving as honorary pallbearers.