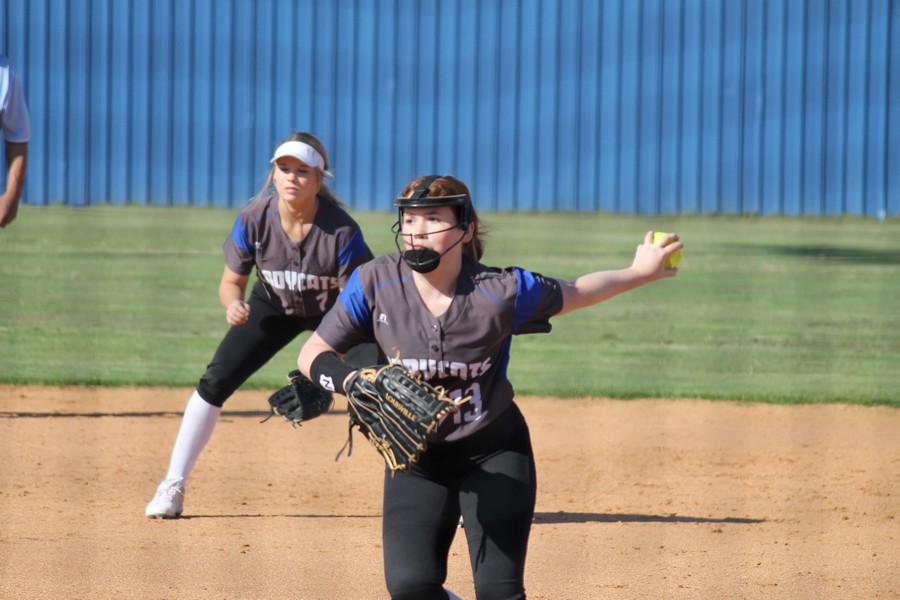 Bailey Haggerty was named Most Valuable Player in District 16 5-A. Junior Sierra Smith was named Newcomer of the Year and David Carrillo was named Coach of the Year in the district. The 16 5-A All District Softball Team was announced this weekend as the last team in the district in the playoffs, Hallsville, lost to Forney.
Other Lady Cats Named to the All District Team include:
First Team All District: Brinlee Driver, Kelsey Wallace, and Alyssa Abron.
Second Team: Allie Fite and Sadie Stroud.
Honorable Mention: Landri Bell, Macee Hollins and Kate Womack.
16 5-A Academic All District included Lady Wildcats Karlee Adams, Macee Hollins, Jacklyn Semier, Brinklee Driver, Sierra Smith, Sadie Stroud, Bailey Haggerty, Tessa Holt, Kelsey Wallace, Abbie Baier, Maddie Millsap, Landri Bell, Kate Womack, Alli Fite, and Colbria Harrison.