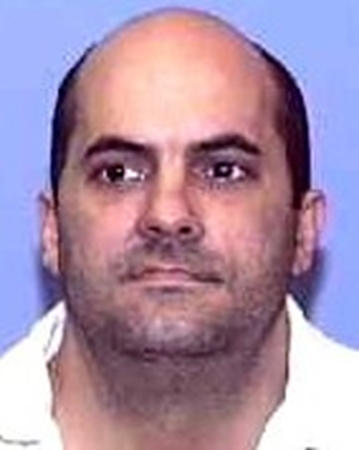 September 27, 2018 has been set as the date for the execution of Daniel Clate Acker, 46, of Sulphur Springs. The order will be hand delivered to  TDCJ Wednesday, May 9th.
Acker is on Death Row in the Texas Department of Criminal Justice convicted of the kidnapping and the murder of 32-year old Marquetta "Markie" George. Acker, a native of Hunt County, was 29 at the time of his conviction. Acker's made appeal to the U. S. Supreme Court. However, in April, the court upheld the 2001 ruling of the Hopkins County Eight Judicial District Court. County Judge Robert Newsom was the District Judge who presided during the trial. Local attorney Frank Long was the District Attorney.
Acker and George were living together in a trailer in Hopkins County when an argument began between the two at Bustin' Loose, a nightclub located outside the city limits of Sulphur Springs at that time. Acker left the club but returned later and could not locate George. She arrived at their trailer the next morning in the company of a bouncer from the club. Neighbors testified that Acker forced George into his vehicle. Acker says that George jumped from his vehicle causing her death. Criminal Investigators from the Hopkins County Sheriff's office said she was dead when pushed from the vehicle.
Acker was no stranger to the Texas Department of Criminal Justice prior to his Capital Murder Conviction. He was received in TDCJ in May, 1993 on a ten year sentence for Burglary of a Habitation in Delta County. Released on parole in October of 1995, he returned in April of 1997 without a new conviction. He was released on Mandatory Supervision in September 1999. He was accused of the murder of George in March, 2000.