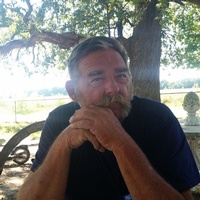 Billy John Winstead, 59, of Cumby passed away on Friday, May 18, 2018 in Sulphur Springs, TX.
Billy was born in Commerce, Texas on February 25, 1959, the son of Billy Joe Winstead and Betty Jane (Lytle) Winstead. He was a graduate of Cumby High School and a retired mechanic.  He married Ruby Ann Stewart and they were married for more than thirty years.
Billy will be remembered as a hard working man that never met a stranger. He would gladly carry on a conversation with anyone that came along, even if he had never met them.
He enjoyed passing the time by fishing and he loved spending time with his grandkids, his family, and working on all sorts of "things".
Those that survive him include his wife Ruby, four daughters: Misty Leeann Morrow (Nick Kellogg) of Cumby, Sherry Nan Brooks (Andre Brooks) of Virginia, Billie Leeann Winstead of Cumby, and Ruby Jane Winstead (David G. Martin) of Sulphur Springs; grandchildren: Jonothin, Jaydin, and Jaylee Cooke; Sherrie and Shyann Brooks; and Ashtian and Joudyn Martin. Other survivors include a brother, Benny Sim Winstead of Sulphur Springs, and a sister, Joann Hill of Cumby, and a host of nieces, nephews and friends.
Billy was preceded in death by his parents, and a granddaughter, Jaycee Cooke.
Services will be Thursday, May 24, 2018, at 12:00 P.M, in the Jones-Walker & Son Chapel.
Visitation will be held one hour prior to service.
Burial will follow in the Caney Cemetery in Campbell.