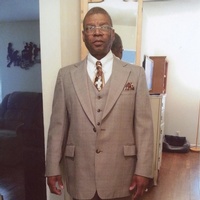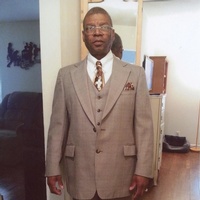 Mr. Johnny Ray Savage, 61, of Commerce passed away on Sunday, May 27, 2018 surrounded by family at his home in Commerce.
He was born April 29, 1957, in Commerce, the son of Vernon Savage and Eddie P. Easter.
Johnny Ray was a truck driver by trade. This came after he proudly served two tours of duty for the United States Army where he obtained the rank of Sergeant.
On April 30, 1999 he married Terri Landry in Paris, Texas after a wonderful courtship and they shared life adventures for over 27 years. Johnny Ray loved to fish, talk (he could talk your ear off), ride his motorcycle and loved spending time with his friends and family.  He was one of those people who never met a stranger and would share his thoughts with anyone.  He was a member of the Full Gospel Pentecostal Church of Commerce and also had close ties with the Friendship House of Praise as well.
Johnny Ray is survived by his wife, Terri, children: Krystal Kay(Fat Head) Landry of Commerce, Cheryl Ann Landry of Elgin, Illinois, Jose J. Landry of Elgin, Illinois, Andrea Longoria of Homeland, California, Armando Longoria of Tacoma, Washington, Cindy Falcon of Tacoma, Washington and Maricza Reyes of Tacoma, Washington. Grandchildren: Andres, Oscar, Diego, Junior, Shaila, and Nelda Reyes; also, Teresa, Salina, and Lexus Former and Tysheed Former. Also surviving are five sisters: Gene Loise Smith (Bobby) of Commerce, Sandra Kay Savage of Dallas, Annette Savage of Commerce, Veddar Savage of Rowlett, and Sophia Savage of Garland, and three brothers: Ray Charles Savage of Dallas, Darrell Wayne Savage of Commerce, and Bruce Smith of Sulphur Springs.
He was preceded in death by his parents: Vernon Savage and Eddie P. Easter, a son, Johnny Ramirez, and a sister, Cynthia A. Savage.
Visitation will be held on Friday, June 1, 2018, from 6:00 P.M. until 8:00 P.M. at Jones-Walker Funeral Home.
Service will be held on Saturday, June 2, 2018, at 11:00 A.M. at Mount Moriah Baptist Church of Commerce, with Pastor Dwight King officiating.
Pallbearers will be Chuck Savage, Ryan Burrell, Cameron Savage, Jacorian Savage, Colby Savage, and Justin Savage.
Interment will be at the DFW National Cemetery with full military honors on Tuesday, June 5, 2018, at 12:30 p.m.
Arrangements are under the care of the Jones-Walker Funeral Home of Commerce.