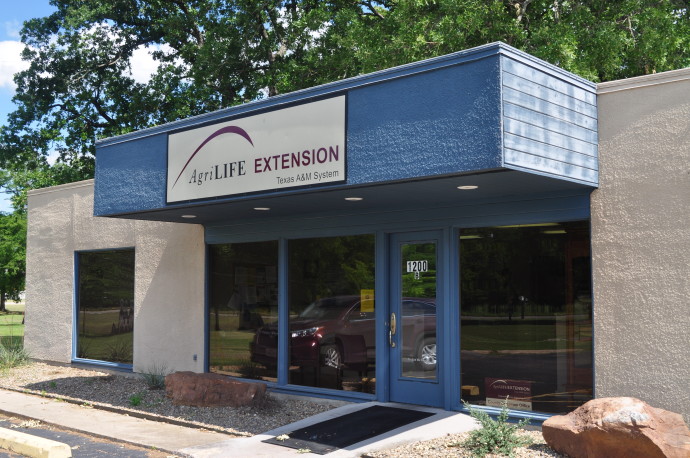 2018 NETBIO Beef UP May 11, 2018
Bull management can improve producers' chances for reproductive success, said a Texas A&M AgriLife Extension Service expert. Proper bull management is necessary for successful breeding programs. Monitoring the health of bulls prior to and during breeding season can improve a producer's chances of having a successful calf crop.
Dr. Jason Banta, AgriLife Extension beef cattle specialist, Overton, said it's important to make sure bulls are ready and in good condition heading into breeding season. A body condition score of 5-6 is recommended before breeding season starts, he said."If they are too fat or too thin it can impact fertility," he said.
Bulls also need to be on an appropriate vaccination program and treated for internal and external parasites, Banta said. Four to eight weeks before breeding, consider having a veterinarian perform a breeding soundness exam on bulls, Banta said. The exam will determine if a bull is a satisfactory potential breeder. "We want to do this a few weeks before turnout so that we have time to find a replacement if there is a problem," he said.
Once bulls are placed on pastures it's important to monitor them, Banta said. Producers should be sure bulls are checking to see when cows are in heat and that the bulls are physically able to breed normally. Bulls should be allowed access to cows for no more than about 90 days to reduce the potential for heifer calves being bred prior to weaning. "Keep these management tips in mind as we get closer to breeding season because any problems could end up costing you a future calf crop," Banta said.
To enhance our understanding of bull management and its importance in today's beef industry, Brian Cummings, NETBIO Board President stated, "our NETBIO Educational Planning Committee have designed a dynamic, fast paced program that will hold everyone's attention."
They sought and obtained quality private industry speakers with hands on experience that will relate well to area producers.  Cattlemen will not want to miss this opportunity to gain useful information for making future bull selections.  The meeting is open to all beef producers in Texas. Registration will start @ 3:00 PM Friday May 11, 2018 at the Hopkins County Civic Center. Speakers include Jonathan Lopez, Dr. Kevin Gray and Donnell Brown.
Industry providers of services and ranch supplies will also be on hand to visit with producers and assist with their ranching needs. Plan on visiting their booths during the trade show before and after the program. Dwyatt Bell, NETBIO Chief Operating Officer added that Logan Vaugh and Steve Little with Sulphur Springs Country Club will be preparing and cooking the steaks for the evening meal.
There is no cost to attend the program but producers need to RSVP to secure their dinner reservations by calling Ginger Bell @ 903-449-6079 or emailing Ginger at [email protected]. NETBIO appreciates our industry sponsors that play a large part in the success of our program. Because of their financial contributions and professional support we are able to put on quality programs at no cost to producers.  Plan on visiting their booths during the trade show before and after the program.