By Amy Sprague and Faith Wheeler
"If life is lived in the learning zone soon everything will be in your comfort zone" This phrase of advice was given from FFA State Officers Taylin Antonick and Cody Mcqueen who paid a visit to the North Hopkins High School on Wednesday April 4th. Cody McQueen, the state FFA President, and Taylin Antonick, the state FFA 1st Vice President, stopped at North Hopkins yesterday morning to conduct a workshop for the High School students encouraging and giving them tools to step out of their comfort zone.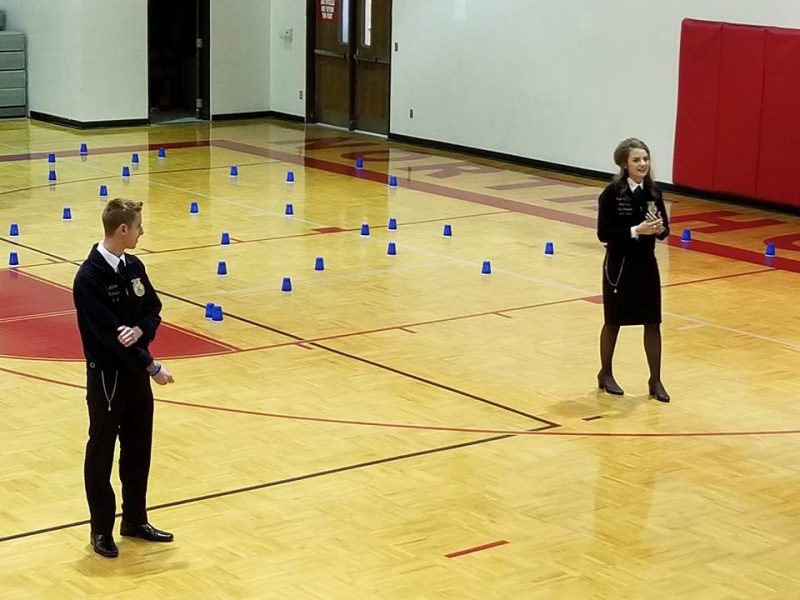 In their presentation they conducted many activities that influenced the discovery of three personal zones, comfort, learning, and panic. The students were then ask to identify struggles they have in everyday life and what zones they fall in as well. They learned how each personal zone affects their reactions and how to use strategies to create positive outcomes.