Winners from the CANHelp Play it Forward Tennis Tournament: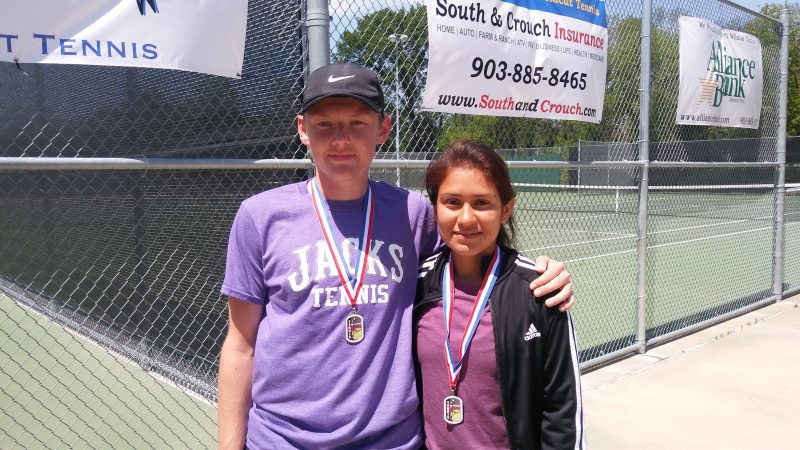 Dakota Elswich / Jennifer Figueroa 3rd place AdvancedRobert Stevens/ Mollie Millsap 1st place Advance consolation
Amanda Foster / Tyler Dennis 3rd place round robin  
Alex Botello / Alex Romero 2nd place round robin
Jonah Kirkpatrick/ Alex Benitez 1st Place Advance
Mark Temporal / Chase Crouch 2nd place Advance
Adela Martinez CanHelp Logan Vaughan / Craig Johnson 1st place Intermediate
Jeauxleigh Cantu / Carlos Lopez and Adela Martinez CanHelp 2nd place Intermediate
Harleigh Stegient / Daron Bilyeu 1st place round robin
Thank you to everyone who braved the cold winds during CANHelp's 4th Annual Play It Forward Tennis Tournament and Fundraiser. Twenty two teams competed in what has become a much anticipated Sulphur Springs traditional spring tennis tournament. Local Sulphur Springs participants were joined by players from Mt. Pleasant, Mt. Vernon, Winnsboro, Richardson and Whitehouse,TX.