I have finally met the tiara-wearing, book-sharing Pulpwood Queen, and now I see why she is so well-known and so well-loved!  She and sidekick assistant Tiajuana came to my book club on April 10, 2018. Kathy L. Patrick Murphy, the Texas-born Pulpwood Queen and creator of the world-wide "Beauty and the Book" Club, visited the Literary Ladies Book Club in Sulphur Springs during it's April meeting at the home of John and Sharon Feldt. Murphy was so impressed with the ladies that she "adopted" the existing club and made it the newest among 500-plus clubs in the world.  She will hold her Pulpwood Queen "Girlfriend Weekend"event in Nacodoches, Texas during January 17-19, 2019 where hundreds of book-readers wearing tiaras and boas will gather for fun workshops as well as serious talk sessions. Kathy L. Murphy is an interesting and charismatic individual with a strong background in national book sales and well-known to New York publishing houses. Industry changes in 1999 caused her personal re-invention as The Pulpwood Queen. As Kathy Patrick, she wrote her first book in 2008 from her beauty shop/bookstore in Jefferson, Texas, which is pulpwood country, and titled it The Pulpwood Queen's Tiara-Wearing, Book-Sharing Guide to Life. Read on to find out more about her!
While attending college—a total of seven universities, including Emporia State University and Texas A&M University—Patrick worked as a hairdresser, later landing work in the publishing industry. She opened Beauty and the Book in 1999 after losing her job as a book sales representative. Oxford American magazine sent author Carol Dawson to the shop to cover the grand opening, dubbed "Perms and Prose." The resulting article, titled "Hairdresser to the Authors," put Patrick's salon and book store on the map. In 2008, she wrote her first nonfiction book, The Pulpwood Queen's Tiara-Wearing, Book-Sharing Guide to Life.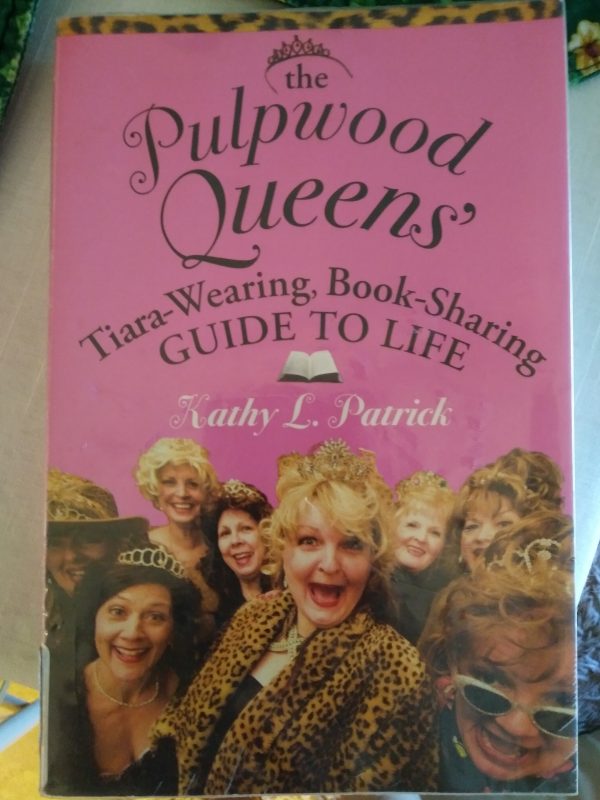 In 2011, Random House announced it was planning a 12-episode season for an online book club talk show, featuring interviews with Random House authors. The company spokesman said the show was created "in response to increased demand for digital content from book clubs."
Kathy Patrick Murphy appeared on Good Morning America's "Recipe Show" with her chicken shish kabob recipe. She also appeared on radio on the Kacey Kowars Show in January 2008. For one season, she hosted her own talk show, Beauty and the Book, which debuted on HGTV in March 2009, and was listed in HGTV's Top 10. Texas Monthly magazine featured Patrick in its January 2008 issue, after the release of her book. And the next month, she was interviewed for a feature article in The Debutante's Ball, a blog about debut authors. She was runner-up in 2010 of MediaBistro's Dancing with the Stars reader vote after it launched "Should Authors Dance?" for a writer to be cast on the popular reality show.
Patrick was a panelist at the Texas Book Festival in October 2010, and at the 2009 AJC Decatur Book Festival in Georgia. Also in 2009, she was a speaker at the Louisiana Book Festival as well as a speaker at the Author! Author! Book Festival in Shreveport, Louisiana, in June 2009. She has appeared on "Good Morning, America!" three times and was on an Oxygen Network episode of "Oprah!" filmed in Dallas about women breaking barriers. She shared that show with Beyonce and others breaking into their respective industries. She has appeared on television with Diane Sawyer and Charlie Gibson numerous times. She "picks" best books monthly, based on readership of her club members worldwide, and seven of her picks have been made into movies, including "Eat, Pray, Love" (2010) "The Help"(2011), and "Same Kind of Different As Me" (2017). Find out more at pulpwoodqueen.com.