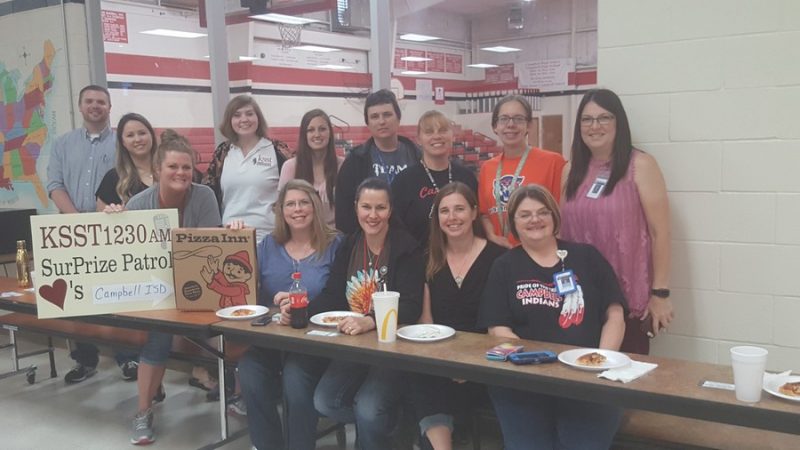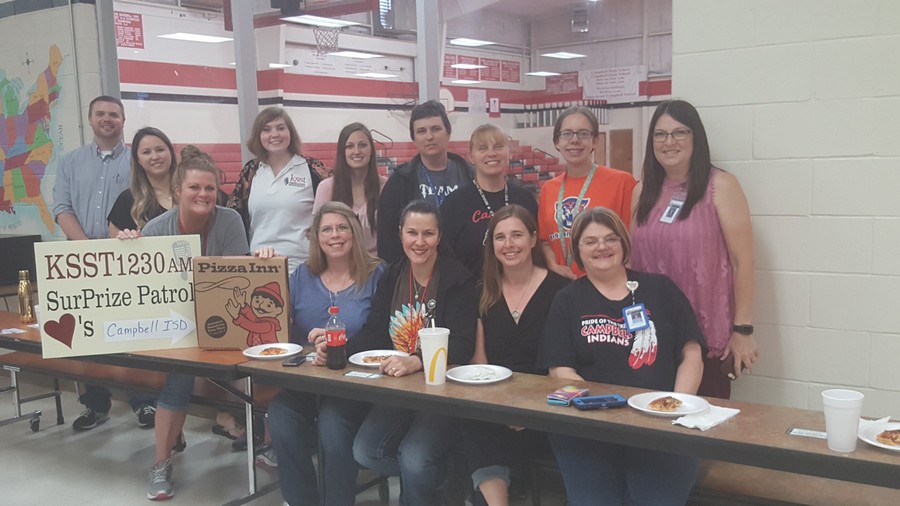 Pizza Inn generously sponsored the KSST SurPrize Patrol for the Month of April by donating the Grand Prize of a Pizza Party, which was awarded to Campbell ISD. KSST sat down with Kevin Tanton, owner/manager of Pizza Inn, to discuss why they decided to donate a Pizza Party for the Teachers and Staff at Campbell ISD. "We always try to  help out: especially  schools. Whether it is with donations around Sulphur Springs, or Hopkins County; we always try to lend a helping hand."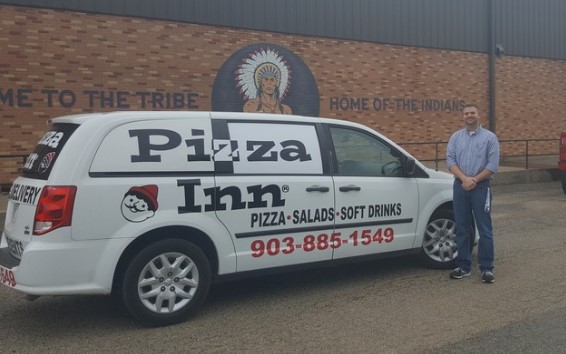 Kevin Tanton was excited to show of the new Pizza Inn Delivery Van. "We use it to take pizza to surrounding communities: Birthright on Tuesdays and Fridays, and Como on Thursdays, and are looking to expand [to other surrounding towns].We use it with community events and big orders, to help keep the pizza warm."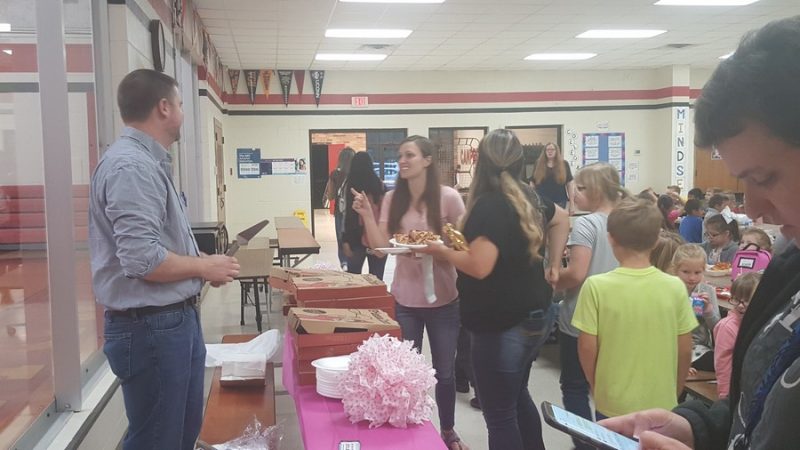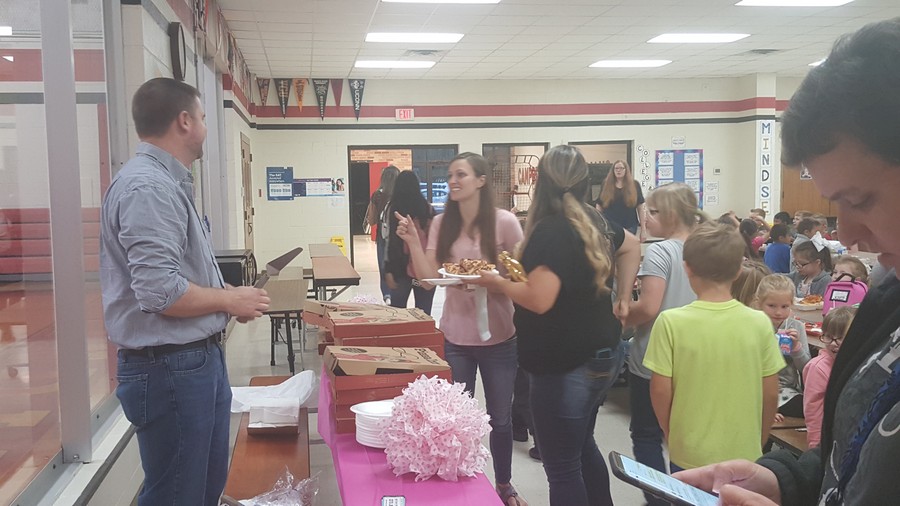 Community involvement is very important to Tanton and the folks at Pizza Inn. Tanton commented on the recent Campbell ISD visit, "We want to empower teachers so they can empower students, because the students are the future."  Tanton understands all the hard work and dedication teachers have for their students, because he previously taught and coached at Sulphur Springs High School. "People still call me 'Coach'! Teaching's not a job, it's a profession. You're always that person, whether your students have graduated college or  moved on to the next grade."  "Coach" Tanton loves seeing his students and their parents who never miss a moment to reminisce about favorite memories.
Of all the possible pizza combinations served at Pizza Inn, Tanton said his favorite was "Buffalo chicken pizza on Italian crust!" That sounds like a winner! This pizza "coach" knows good pizza!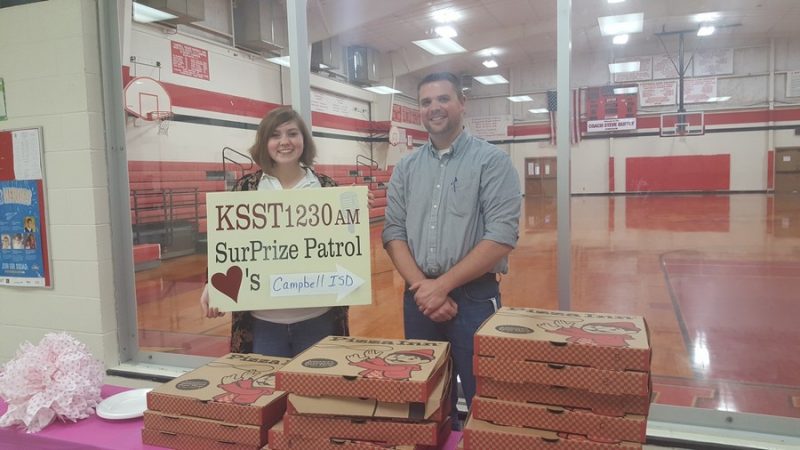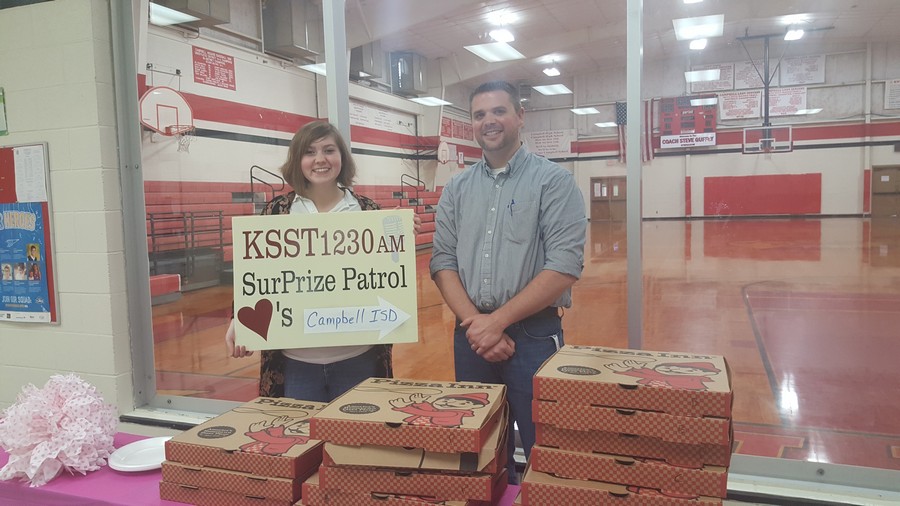 Tanton is originally from Como, and has faithfully served this community for many years. Under his thoughtful direction, Pizza Inn treats their customers and fellow community members like family. "We think family is important and we are a family centered business." Every time you enter Pizza Inn, Tanton has a smile on his face and is genuinely glad to see you. Pizza Inn is located in Sulphur Springs at 1320 Mockingbird road.
For more information on April's KSST SurPrize Patrol click here.