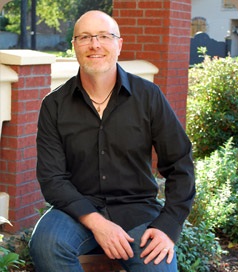 Dr. Matthew Johnson and the staff of Summit Dental in Sulphur Springs, Texas is leading a group of nine local dentists and their office staff in a free dental ministry on Friday April 27, 2018. Working in teams, they will be providing as much dental care to persons who sign up for it, as they can in one day's time. Their work will be mainly in extractions and fillings. Persons in line for the annual free dental program will be shuttled to Summit Dental offices by van from Davis Street Baptist Church. Dozens of people are expected to be served during the 6th annual "Dentistry From the Heart" one-day charity event in Sulphur Springs.
In order to qualify for the free dental services, you must sign up. Sign-ups open at 4pm Thursday April 26 in the Family Life Center/Gym of Davis Street Baptist Church. (Be aware that a line for sign-ups may begin to form earlier in the day on Thursday). Once you complete the sign-up,  you will be given an approximate time when you will be seen by a dentist on Friday. You will need to be back at the Davis Street Baptist Church gym early on Friday morning to await your time slot. While you wait, you will have access to restrooms, comfortable seating and snacks. The church family will also take this time to minister to anyone who would like to talk with them.
Dr. Johnson expressed his appreciation for Sulphur Springs, Texas, which he calls "the perfect town in which to live, work and raise a family". He said he has been blessed since moving here a few years ago. He feels he speaks for his fellow dentists in noting a measure of satisfaction gained from donating his professional skills and services on behalf of the community during the annual Dentistry From the Heart event.