By Justice of the Peace Brad Cummings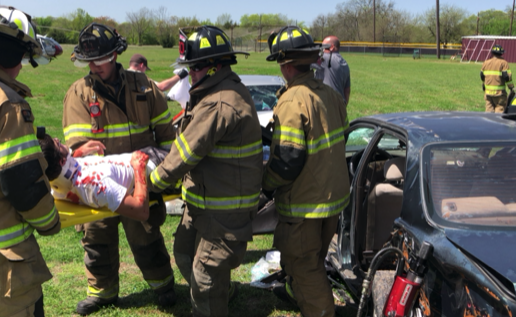 On 04/04/2018 the Shattered Dreams program was presented at Cumby Independent School District. The program is an awareness program that allows the students to observe a mock fatality accident. The program was coordinated by the Hopkins County Justice of the Peace offices and Hopkins County EMS, with collaboration with Hopkins County Fire Department, Cumby Police Department, Hopkins County Sheriff's Office, Cumby Volunteer Fire Department, Flight for Life, West Oaks Funeral Home, Benson Brothers Wrecker, Murry-Orwosky Funeral Home, The 8th Judicial District Attorney Will Ramsey, Oscar Aguliar, and Cumby ISD.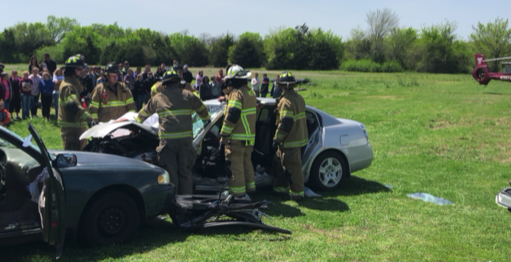 The morning of the event started at 8:00 a.m. with two students who portrayed the Grimm Reaper going to each class. The Grimm Reaper took students throughout the day that would portray the "living dead." These students would have their faces painted white and they wore black T-shirts. These students would represent a visual aid, to the rest of the student body, of individuals who have been killed in a drunk driving or distracted driving motor vehicle accident.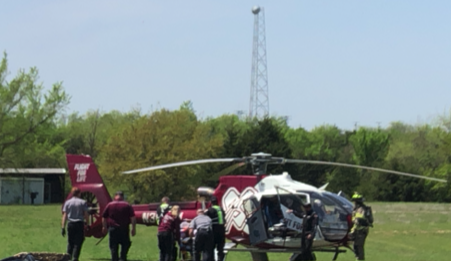 Other selected students portrayed victims of the mock accident that was set up behind the Ag Shop and bus barn. The Jr. High and High School students were escorted by school faculty to the mock accident scene. The wreck involved multiple injuries, one death, and a student portrayed an individual that was intoxicated. The dramatization was followed by an assembly in the school gym. Judge Brad Cummings, JP2, Hon. Will Ramsey, 8th Judicial District Attorney, and Oscar Aguliar, Funeral Director with West Oaks Funeral Home, spoke to the student body about making good decisions and mentioned their experience with regards to their professions. The students that portrayed the intoxicated driver and the decedent also spoke about how the program weighed on them.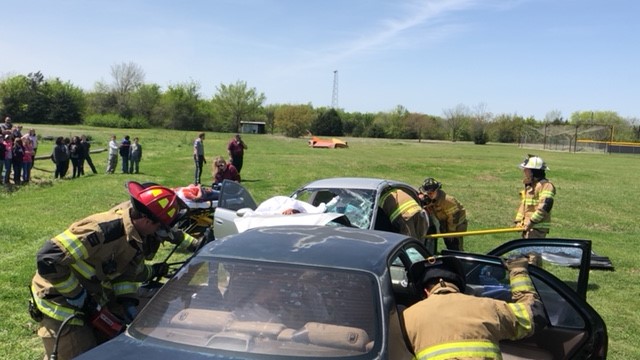 The Hopkins County Sheriff 's Office, Cumby Police Department, Hopkins County Fire Department, Cumby Volunteer Fire Department, Hopkins County EMS, and the Justice of the Peace responded to the mock accident and treated the scene as a real-world event. Each entity displayed the actions and response that each would display when they respond to real tragedies.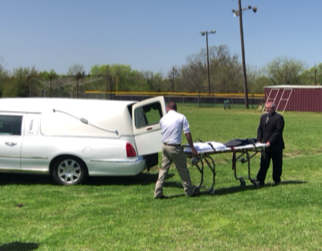 Murry-Orwosky Funeral Home responded to take the body of the "deceased". Benson Brothers Wrecker provided the vehicles that were placed for the accident and picked the vehicles up afterward. West Oaks Funeral Home provided a casket that was set up in the gym for a visual reference during the assembly.