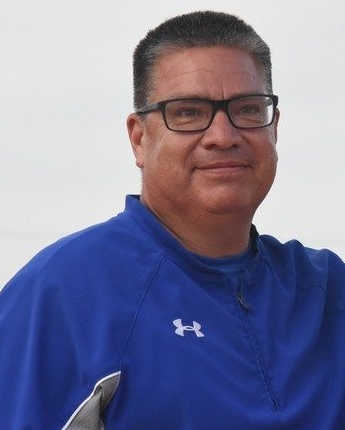 Lady Cats Softball Coach David Carrillo said this year's softball team is off to the best start of any team he has ever coached. Coach Carrillo was on KSST Radio and Cable Channel 18's Saturday Morning Coaches Show last Saturday.
The Lady Cats are 7-0 in district play. They are 20-4 for the season. Coach Carrillo called it an amazing year so far. The Lady Cats continued their winning ways last Friday as they defeated Greenville, 7-0. It was the Lady Cats' eighth win in a row.
Again the Lady Cats used strong pitching, solid defense and good hitting to get the win over Greenville. Coach Carrillo, noting that his team struggled at home the last time against the Greenville pitcher, urged his team to stay focused and to get it after it this time. He said the Lady Cats put the ball in play and used small ball to force Lady Lion's mistakes and to score runs. Coach Carrillo praised the pitching of Bailey Haggerty. He said Haggerty's pitching record this year is 17-1.
Coach Carrillo said this year's team has more depth than past teams. He has 17 on the roster. Coach Carrillo said they are buying into his we instead of me approach. He said his assistant coaches, Bailey Dorner, Chris Valdovinos and David Westberry are doing a good job of keeping his bench players' minds on the game. Coach Carrillo said this year's district is the toughest ever. He said every team has at least one very good pitcher. He said the rugged competition will make everyone better at playoff time. Coach Carrillo said he expects the second half of district play to be rough.
The Lady Cats currently have a two game lead over the field. The Lady Cats play Hallsville, 5-2 in district play, Tuesday at 6 p.m. at Lady Cat Park, weather permitting.