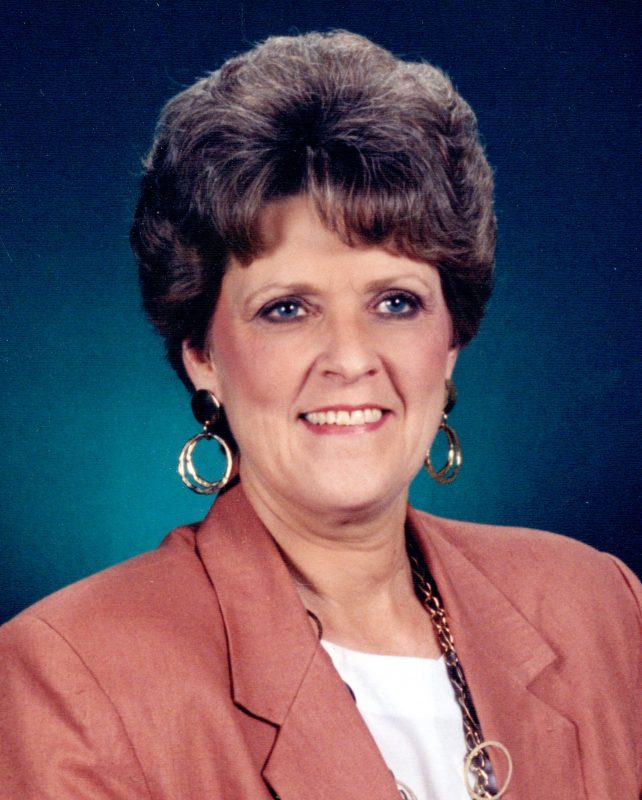 Karol Kay Atkins, age 76 of Winnsboro, passed away on Sunday, April 29th, 2018 in Winnsboro. She was born on December 12th, 1941 in Cartwright to the late Henry Clinton Holley and Esta Vallee (Taylor)Holley. On July 9, 1960 she married Kenneth McRae Atkins at the First Baptist Church in Cartwright.
Kay worked for more than 16 years as an Office Manager for APL Logistics in Grand Prairie, Texas. Kay and Kenneth were very active members of the First United Methodist Church of Winnsboro, she enjoyed her church family as well as her involvement with the United Methodist Women.
She was preceded in death by her parents. She is survived by, husband, Kenneth McRae Atkins, of Winnsboro; daughter, Misty Lynn Atkins Ely and husband Chip of Winnsboro; son, Todd Jason Atkins and wife Kerri, of Menlo Park, Cailfornia; brother, Clinton Taylor Holley of Winnsboro; granddaughter, Kelsey Kay Barton and Christian; grandsons, Stoney Eugene Gilbert, Jacob Thomas Atkins and Henry Cade Atkins; great grandchildren, Hayden Parker Barton, Jagger Taylor Barton, Autumn Dormea Sherman, Lillian Lynae Sherman, Aggicus James Sherman and Aiden Lee Sherman.
Visitation will be held on Tuesday, May 1st, 2018 from 6:00 pm to 8:00 pm at First United Methodist Church of Winnsboro-Family Life Center. Memorial Service will be held on Wednesday, May 2nd, 2018 at Beaty Funeral Home-Winnsboro 816 W. Broadway Winnsboro, TX 75494 at 10:00 am, Debbie Lyons officiating. Interment will follow held at the Dallas – Fort Worth National Cemetery.
For those desiring, the family suggests memorial contributions to First United Methodist Church, 301 Church St, Winnsboro, TX 75494, prayer blanket ministry or the church choir.