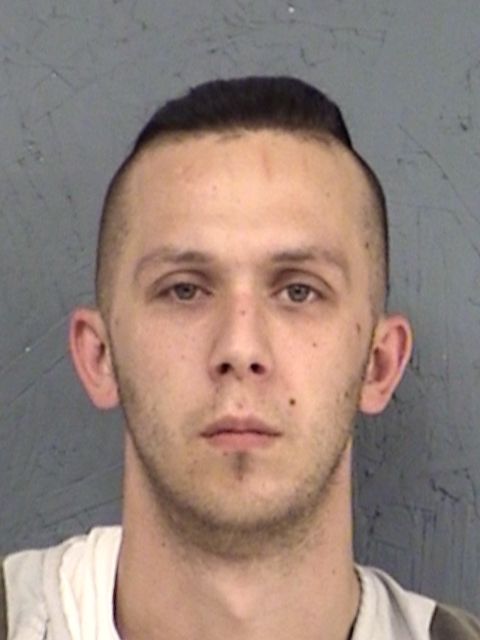 Hopkins County K-9, Maly, is certified in detecting Methamphetamine, Marijuana, Heroin, Cocaine, and MDMA/Ecstacy. Maly assisted in the arrest of Joshua Logan Martin, 28, of Pittsburg when the Hopkins County Deputy made a traffic stop on a Dodge Pickup with a defective driver's side head lamp. The stop was made at State Highway 11E and FM 69.
Martin, who said he was nervous around police and said he had previous drug convictions for methamphetamine and was a former member of Cossack Motorcycle Gang, remained in his vehicle while Maly did a free air sniff around the pickup. Maly alerted on a partially opened window on the passenger side of the pickup. That alert led to the officer finding a grey jewelry box. Inside the box was a clear plastic bag containing a crystal-like substance suspected of being Methamphetamine. A field test of the substance confirmed it to be 3.6 grams of meth.
Martin was charged with Possession of a Controlled Substance Penalty Group 1 more than 1-gram but less than 4-grams. He is in Hopkins County Jail held on a $20,000 bond.