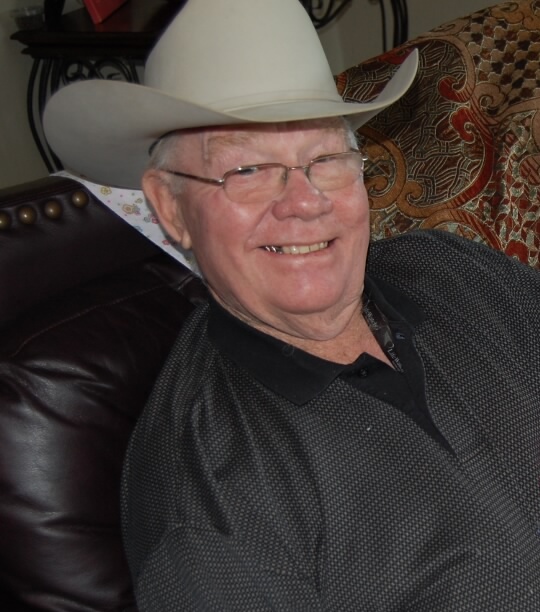 Funeral services for Johnny Fred Dobson, age 83, of Sulphur Springs, will be held at 1:00 p.m., Wednesday, April 4, 2018 at First Baptist Church with Dr. David Hardage and Dr. Charles Wade officiating. Interment will follow at Sulphur Springs City Cemetery with Patsy Boshears, John Folmar, Wayne Galyean, Tommy Johnston, Lum Lumsden, Johnny Pearce, and David Rawson serving as pallbearers. Honorary pallbearers will be the former athletes of Coach John. Visitation will be held from 6:00 to 7:30 p.m., Tuesday, April 3, 2018 at West Oaks Funeral Home. Johnny passed away on Saturday, March 31, 2018 at his residence.
He was born on November 19, 1934 in Altus, OK, the son of Shelly Ivanhoe Dobson and Rosa OD Stevens Dobson. He married Martha Mae McFatridge Dobson on December 27, 1955 in Durant, OK. He took great care of his wife until she passed away in 2006. Johnny and Martha moved to Sulphur Springs in 1960 where he was a football coach.  His twin brother, Jimmy Dobson, moved to Sulphur Springs in 1962 and they were co-head coaches for SSISD. In 1966, he became a principal at Austin School. He served as vice president at City National Bank from 1972 to 1976. In 1976, he became a full-time rancher and cattle buyer. In 2004 he received the first Caregiver of the Year award. Johnny was a very faithful and active member and leader at First Baptist Church.
He is survived by son, John Fred Dobson II of Sulphur Springs, daughters, Shara Dobson Collins and husband Mark of Sulphur Springs, Katie Dobson Martin and husband Donnie of Sulphur Springs, grandchildren, Jimmy Sullivan, Martha Kate Peckham Evans, Amanda Arneson, Don Martin, Chris Collins, and Kendall Dobson, 13 great-grandchildren, sister, Rosemary Dobson Wade and husband Dr. Charles Wade of Arlington, and sisters-in-law, Francis Dobson of Arlington, and Doris Dobson of Sulphur Springs.
In addition to his wife, he was also preceded in death by his parents, and brothers, Buddy and Jimmy Dobson.
Arrangements are under the direction of West Oaks Funeral Home.