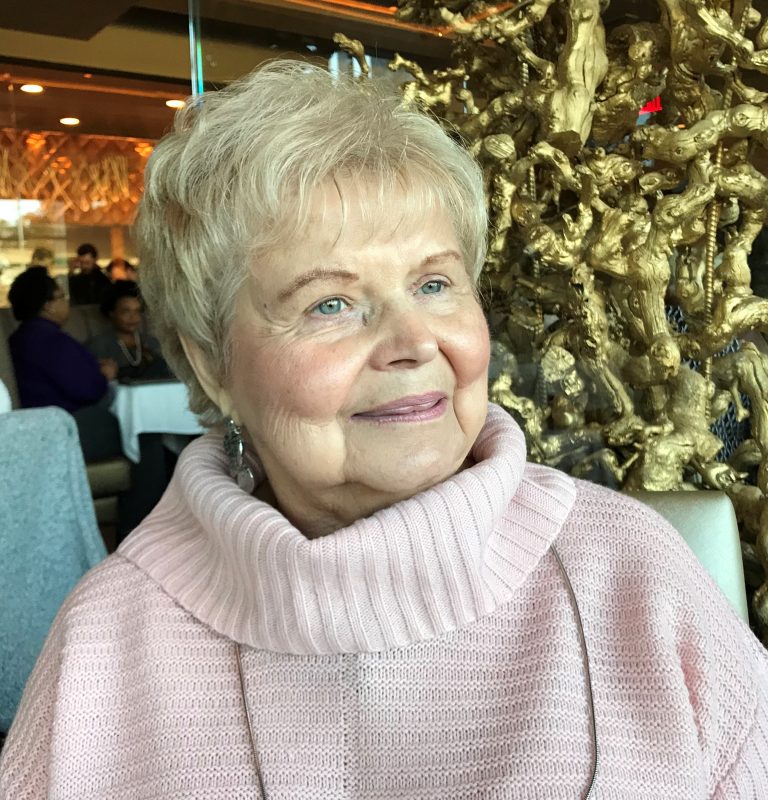 Funeral services for Joanne "Nonnie" Covington, age 78, of Plano, formerly of Sulphur Springs, will be held at 2:00 p.m., Friday, April 27, 2018 at Peerless Baptist Church with Rev. Doyle Hayes officiating. Pallbearers will be Jerry Nickerson, Larry Kerns, Chaz Hinkeldey, Corey Covington, Collen Covington, Grover Craig, Michael Covington, and Richard Covington. Visitation will be held from 6:00 to 8:00 p.m., Thursday, April 26, 2018 at West Oaks Funeral Home. Joanne passed away on Tuesday, April 24, 2018 at Methodist Richardson Medical Center.
She was born on March 18, 1940 in Blue Island, IL, the daughter of Frank and Ida Maysak. She married Arlyn Montel "Monty" Covington on May 30, 1980 in Albuquerque, NM. He preceded her in death on August 31, 2008. She received her master's degree in teaching and taught school for over forty years. She taught math for many years and later retired as librarian from North Hopkins ISD. She was a member of First Baptist Church for many years and later became a member of Peerless Baptist Church.
She is survived by sons, Michael Covington and wife Dee Anna of Lubbock, Richard Covington and wife Cara of Wylie, daughter, Andrea Craig and husband Grover of Plano, brothers, Frank Maysak and wife Joan of Fulton, MS, Tim Maysak and wife Annette of Fulton, MS, grandchildren, Chaz Hinkeldey and wife Shayla, Corey Covington, Kylie Crosby, Collen Covington, Natacia Covington, Carter Covington, Crockett Covington, Abi Stanford, Tristin Engelson, and great-grandchildren, Eiley Hinkeldey, Lilly Kennedy, Lennon Covington, and Carter Kennedy.
In addition to her husband she was also preceded in death by her parents and sister, Diane Moore.
Memorials may be made to the North Hopkins Fellowship Foundation, PO Box 1487, Sulphur Springs, TX 75482.
Arrangements are under the direction of West Oaks Funeral Home.