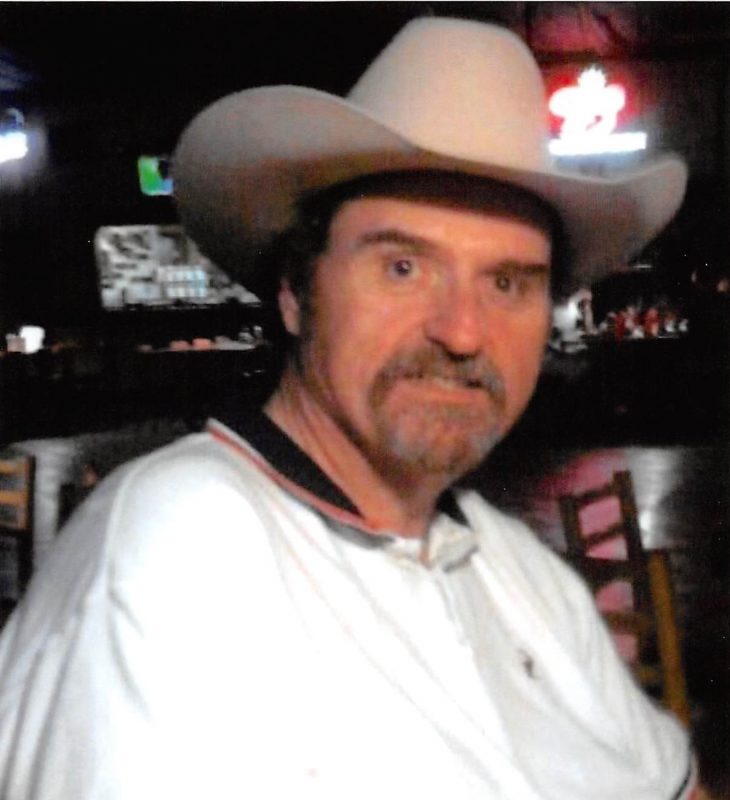 Funeral services for Jimmy Don Goldsmith, age 58, of Saltillo, will be conducted at 2:00 p.m., Thursday, May 3, 2018 at West Oaks Funeral Home Chapel with Rev. C.J. Duffey and Randy Davison officiating and Bill Sharber assisting.  Interment will follow at Weaver Cemetery with Randy Davison, Larry Darlin, Chris Hammons, Cary Moore, Corey Brown, Jerry Ross and Roy George serving as pallbearers.  Honorary pallbearers will be C. D. Ballard, Jimmy Don's nephews, Ballard Drivers, Jr. Gregg, Michael Johnson, Brendyl Davison, Nationwide Dairymen and the Saltillo FFA Officer's. Visitation will be held from 6:00 to 8:00 p.m., Wednesday, May 2, 2018 at West Oaks Funeral Home. Jimmy Don passed away on Friday, April 27, 2018 at CHRISTUS Mother Frances Hospital in Sulphur Springs.
Jimmy Don was born on February 13, 1960 in Sulphur Springs the son of Lee Forest Goldsmith and Mary Madeline Goodson Goldsmith.  He married Yvonna Stapleton on May 8, 2004 and she survives.  Jimmy Don was a member of Lake Fork Baptist Church and on the original Board of Directors for Color Blind Ministries with one of his best friends, C. J. Duffey.  Jimmy Don worked for Winburn Milk Company for over 35 years.  He gained many friends and lasting relationships, including his best friend, C.D. Ballard.  He was also on the board of Duffey's Boxing/Fitness Ministries, Inc. and co-founder of Duffey/Goldsmith Boxing in Mt. Pleasant, TX from 2007 and 2008.  He was on the board of the Rockdale Baptist Cemetery Association and was a member of the Kiwanis.  One of Jimmy's favorite things to do was cook and fellowship with family and friends.  But his most valued thing to do was spend time with his beloved Mattie and his other children and wife, Yvonna.
In addition to his wife Yvonna, Jimmy Don is survived by his daughter, Mattie Goldsmith, sons, Bobby Goldsmith, Travis Allan, Carl Smith and wife Sonya and Russell Smith, mother, Helen Grubbs Goldsmith, brothers and sisters, Linda Stevens and husband Ed, Forest Goldsmith, Mary Robinson and husband Tommy, Ruthie Collins and husband Dean, Bryant Goldsmith and wife Amy, Nancy Temples and husband Larry Jay, Terry Gammill and husband Keith all of Sulphur Springs, Lisa Sharber and husband Bill of Sulphur Bluff, Brad Harmon and wife Carrie and Curtis Harmon and wife Teri of Lone Star.
Jimmy Don is also survived by 10 grandchildren and numerous great-grandchildren along with bonus parents, Jimmy and Linda Goldsmith and many close aunts, uncles, nieces, nephews, cousins and faithful friends.
He was preceded in death by his parents, grandparents, one son, Brian Stribling, brothers, Tommy Goldsmith and Chris Harmon.
A scholarship fund has been set up for Mattie Goldsmith at City National Bank. Arrangements are under the direction of West Oaks Funeral Home.