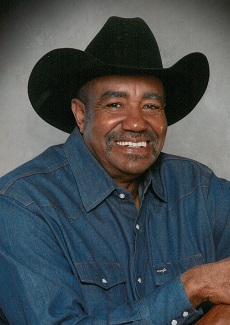 Funeral services for Harold "Bot" Wright, age 72, have been set for 11:00 a.m., Saturday, April 14, 2018 at Morning Chapel Missionary Baptist Church with Rev. Fergus Jacobs officiating.  Assisting will be Rev. Harold Nash.  Serving as pallbearers will be Kenneth Lewis, Jeffrey Moore, Roderick Godbolt, Broderick Godbolt, Bryant Jackson and O.J. Hill. The grandsons will serve as honorary pallbearers and granddaughters serving as flower attendants.  Interment will be in the St. Luke Cemetery.  No formal visitation has been scheduled.
Mr. Wright passed away on Wednesday, April 11, 2018 at UT Southwestern Medical Center in Dallas.
Harold Wright was born November 29, 1945, the son of Arthur Wright and Arbrie Epting Lewis Wright in Sulphur Springs, Texas. After graduating from Douglas High School in Sulphur Springs, he joined the United States Army and served in the Vietnam War.  He worked as a lineman and crew foreman for OnCor Electric for 38 years before retiring.  He became an ordained minister in 1972. During his tenure, he shepherded several churches, which includes churches in Wolfe City, Sulphur Springs, Queen City, Domino, Paris, Naples, Greenville and Red Water, Texas.
Survivors include sons: Kerry Wright and wife, Tammy, Johnny Wright and wife Shaletha both of Sulphur Springs and Gregory Jones and wife Christina of Kansas City, Kansas; daughter, Andrea Denise King and husband Eric of Sulphur Springs; grandchildren: Jeromy Donahue, Shawana Wooten, Andrew Wooten, Brandi Smith, Dadrain Smith, DeAndre' Wright, Kerie Wright, Ebony Wright, Kadarian Wright, Christopher Johnson, Samira Younger, Jonathan Wright, Jayla Wright, Devin King, Arbrie King, Alexander  King, Gregory Jones III and Chloe Jones; 12 great grandchildren; sisters: Arlene Lewis, Clarine Moore and husband Wayne of Sulphur Springs, Mary Hill and husband Larry of Boerne, Texas and Claudie Sanders and husband Paul of Athens, Alabama; brother: Henry Lewis and wife Debra of Lancaster, Texas.
He was preceded in death by his parents; a brother, Arvie Wright; a sister, baby girl Wright; granddaughter, Mallory Carey.
Arrangements are under the direction of Tapp Funeral Home