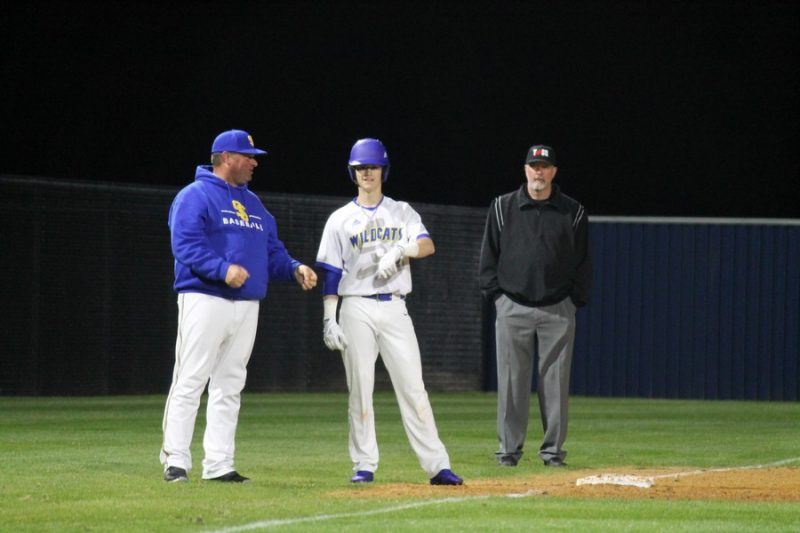 Wildcats Baseball Coach Jerrod Hammack said Monday the Wildcats had a good week last week winning two games they expected to win. The Wildcats won at Greenville last Thursday, 8-2 and then came out on top at Mount Pleasant, 8-0 on Friday.
The Greenville game was supposed to be played in Sulphur Springs Thursday but Wildcat Park was too wet to play on. The Mount Pleasant game was played Friday after rain outs Tuesday and Wednesday. Most of the district played last Monday to avoid the rain but Mount Pleasant did not wish to play the game early.
Coach Hammack said he has a veteran team and changing game sites and rain postponements did not seem to bother them. The wins gave the Wildcats a 5-0 district record. They are tied for first with 5-0 Hallsville. The Wildcats play at Hallsville this week.
The game was originally scheduled for Tuesday night at 7 p.m. this week has been moved to Monday at 7 p.m. because of expected rainy weather Tuesday night. Since the Wildcats used Triston McCormick and Ryan Humphries to pitch on Thursday and Friday, neither of them can pitch Monday night in Hallsville due to UIL rules concerning days off between starts. Coach Hammack will pitch someone else. He said it's like the third game of a three game playoff series where you have to pitch a #3 pitcher to get a win and to advance.