Lady Cats Golf Coach Whitney Spigener sees a big upside for her freshman player Miriam Tran. Trans just competed in the Regional Golf Tournament Wednesday and Thursday (April 25-26) at Rockwall Golf and Athletic Club. Coach Spigener says Tran finished seventeenth among some 90 competitors.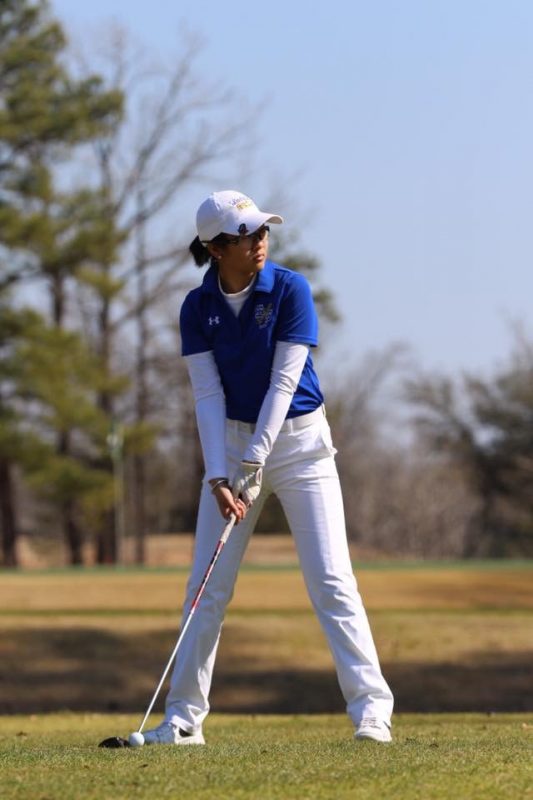 Tran shot an 87 and an 89and she was sixteen strokes away from qualifying for the State Tennis Tournament. Coach Spigener says weather conditions at the course were horrible Wednesday featuring strong winds and some heavy rain. She says Tran is a tremendous competitor and was disappointed in her scores. Coach Spigener says Tran is very capable of qualifying for the State Tournament in the next year or two.
She says she looks forward to having Tran back on the team next year along with Alyssa Underwood and Charli Potts, who is returning to the team after an absence.