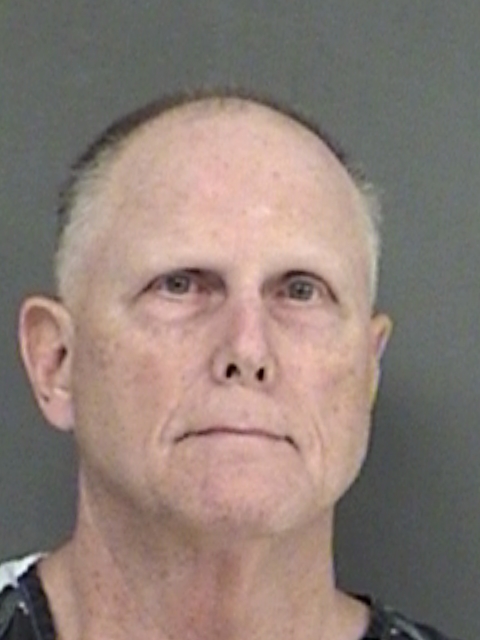 Craig Thomas "Moose" Morgan plead guilty to Misappropriate Fiduciary/Financial Property more than $2,500 but less than $30,000, a Felony 3, in Eighth Judicial District Court Thursday afternoon. Morgan, former radio personality in the local market and chief of a volunteer fire department in the county, received two (2) years State Jail, probated for five (5) years and must pay $12,000 in restitution. He will serve 180 days in the county jail as a condition of probation.
Morgan will serve the 180 days of his sentence every weekend until completed. The weekend incarceration will allow him to work during the week enabling him to pay the restitution. His sentence begins Friday, April 27th.
Morgan was booked into Hopkins County Jail Monday afternoon, March 20, 2017 following a two week investigation that will be ongoing, according to local law enforcement. Morgan, former President and lead talent for The Way Radio Group and former Chief of the North Hopkins Fire Department, had been removed from management of the group by his partners and as chief by the Volunteer Fire Department.  Morgan was best known as host of "Moose in the Morning" on Thunder Country FM in Sulphur Springs. Morgan was charged with a Felony 3 Theft and with Giving False Statement to Obtain Property or Credit, a State Jail Felony. According to Dr. Darrel Pierce, who became President of, the then, The Way Radio Group, the charges stem from Morgan's mismanagement at the radio station. Dr. Pierce stated that much of the theft was found in the operations' day to day financial discrepancies. Dr. Pierce said the group was then unsure of the exact amount taken from the radio stations that make up the radio group.
Although The Way Radio Group reorganized their LLC, redoing their FCC license, and changing the format of one of the two stations they operate in Sulphur Springs, they have now sold the two stations.