By Savannah Owens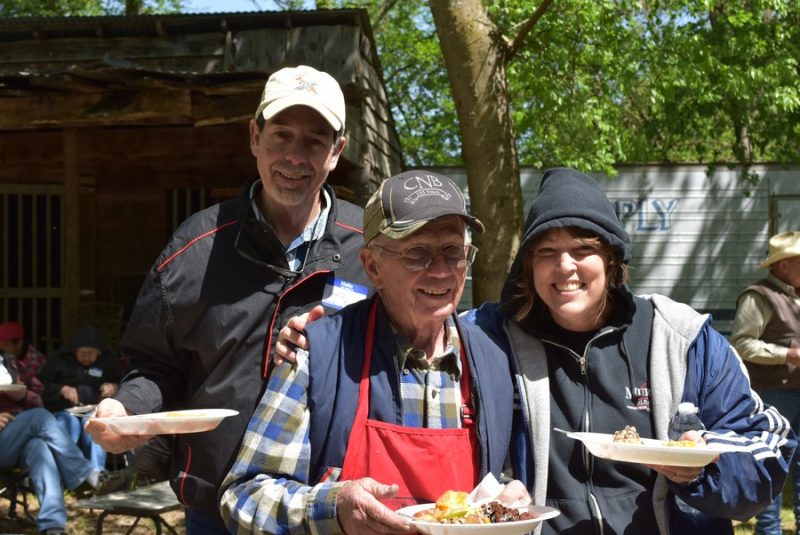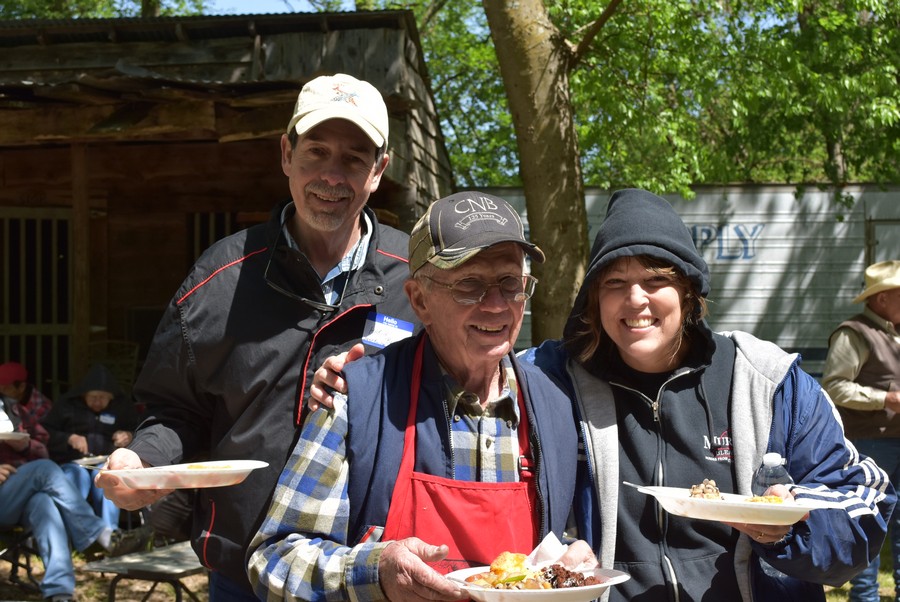 The Annual John Chester Dutch Oven cooking class was held Saturday April 14th, 2018 from 8:00 am-12:00 pm. The class was comprised of  20-30 people interested in learning how to cook using a dutch oven.
The approximate number of coals used in cooking the food is 37. Place 12 coals under the pot and 25 on top. The class was instructed by Rick Wilson and Henry Penson. Wilson started the class with John Chester 16 years ago.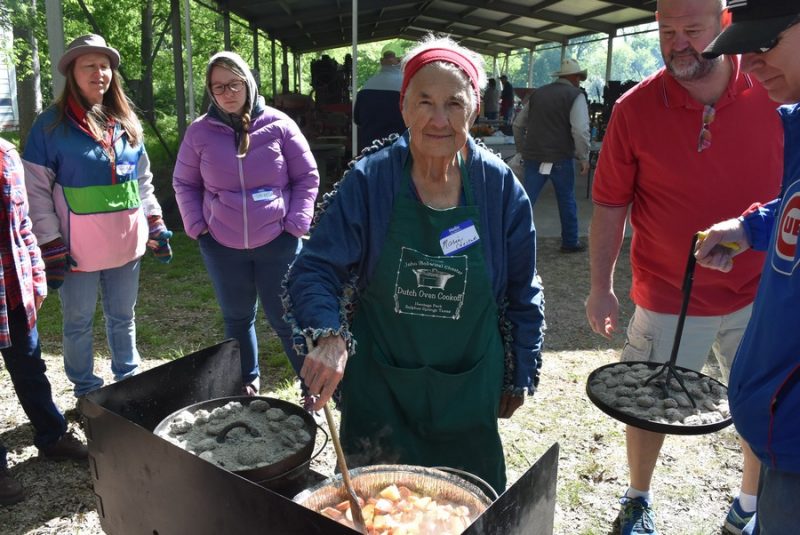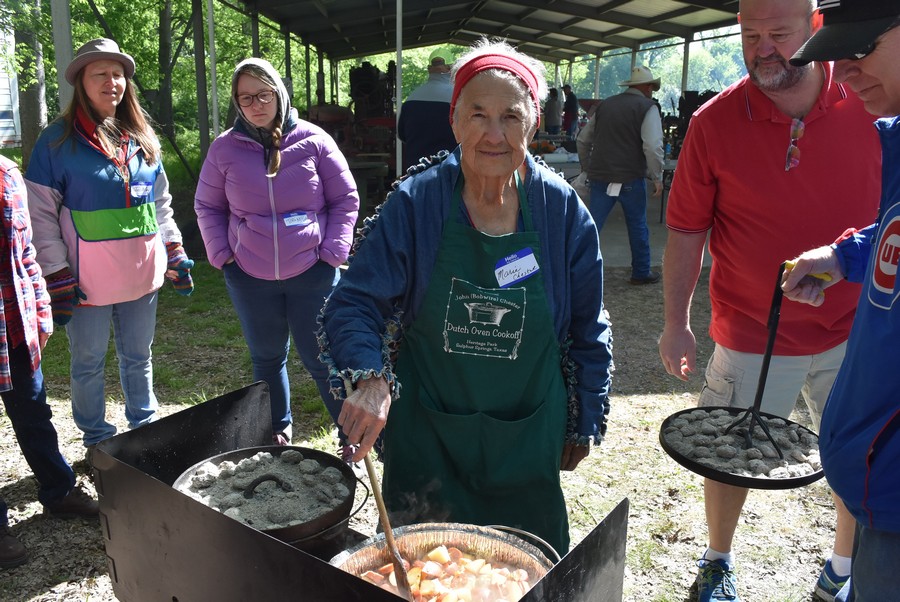 Marie Chester, has been cooking with dutch ovens for her "entire life". She has "always loved cooking."  The competition and class was named after her son John Chester, who "did the stew cook-off, and loved cooking in a dutch oven."
Wilson has been cooking in dutch ovens for over 50 years and started when he was a kid.  It's "fun, it's really fast, and it makes outside food taste better!" Wilson said as he discussed the benefits of using a dutch oven. "Anything you want to cook in the house you can cook in a dutch oven.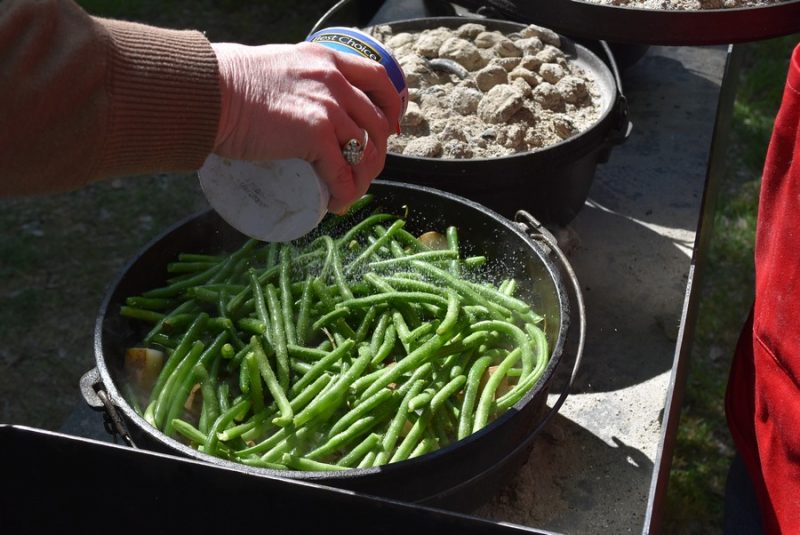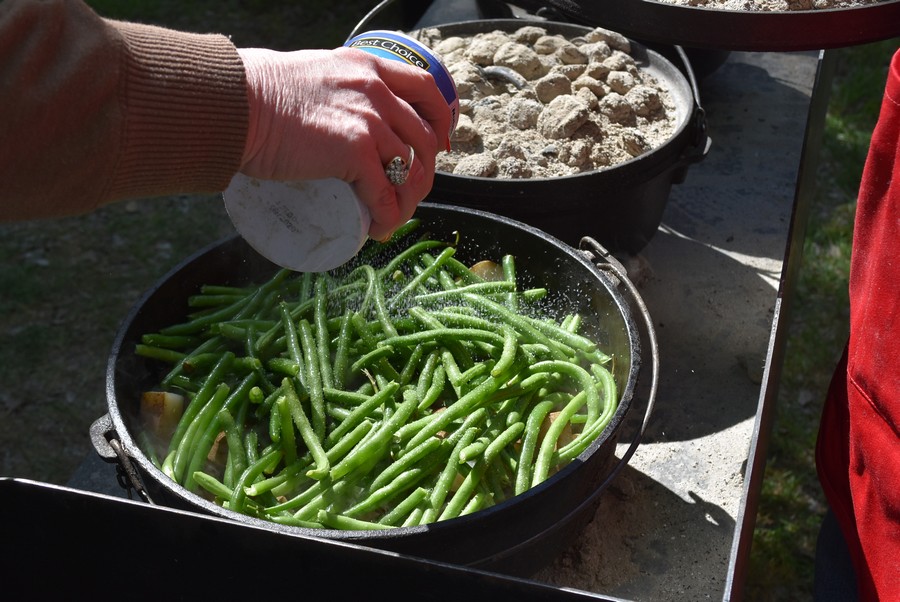 The food cooked at the class consisted of garlic chicken with green beans and potatoes, vegetables, pork with sausage, pork with feta cheese, spinach and bell pepper, cheesy potatoes, meat loaf, bread rolls and more. Dessert contained cherry cobbler, peach cobbler, bread pudding. The bread pudding sauce had a "cinnamon, vanilla and caramel taste."The food smelled and tasted absolutely delicious, and the bread pudding was one of the best this reporter has ever eaten.
Before eating the group gathered for a prayer. Wilson reminded everyone that "Today was a learning experience." He was "thankful to have such a nice group come out to participate" and hinted at the opportunity of Heritage Park offering smaller and more individual training dutch oven classes to allow "everyone to participate in learning this unique art."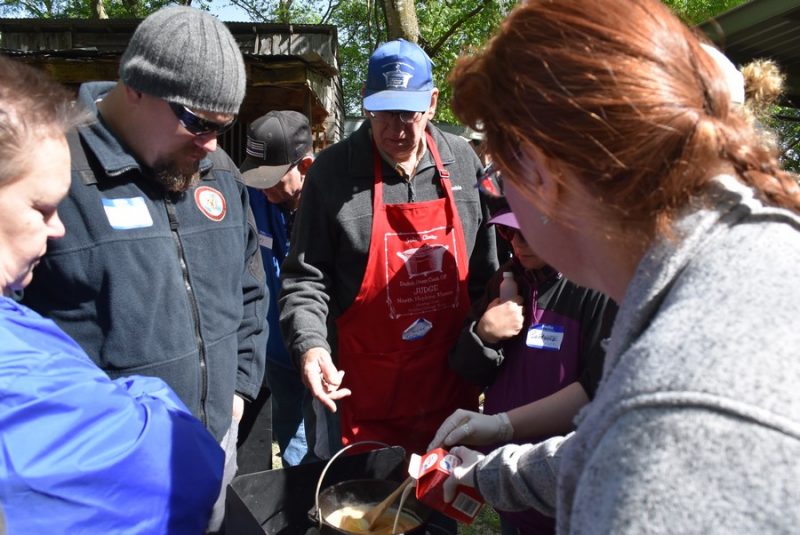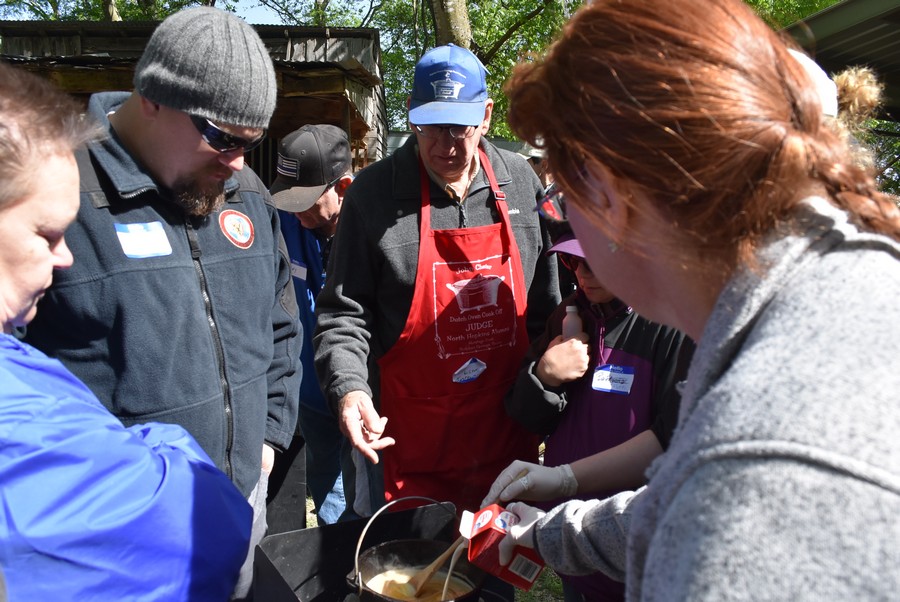 Rick Wilson explained that the time for cooking in a dutch oven isn't much different from cooking in a regular oven. "It depends on what you're cooking." Your meats are going to cook longer than your sides. Typically, it would range from "1 hour to an hour and a half for a full meal if you plan it properly." Cooking with coal is also easier to regulate the temperature instead of to wood. "Wood is more of a guessing game than Charcoal." It would be similar to "cooking on gas or electric stoves compared to a wood burning stove."
There were door-prizes and giveaways throughout the day. D'Nette Kelly won a coal shovel, and Linda Almon won the Grand Prize which included a metal grill, entry fee for the Dutch Oven competition in October and more. The three coal shovels and rustic antique grill were donated by Como-Pickton FFA.
The attendees volunteered for cooking the different items, and got to help chop, slice, stir and cook the different portions of the meals. Reba's favorite part was cooking the yeast rolls, and meeting new people. Michael liked seeing all the neat equipment used for cooking.
Heritage Park was also selling cooking items like cast iron skillets and cookware, dutch ovens, cook books, and courthouse cutting boards. Proceeds stay in Heritage Park and their new building fund. The new building will be available for rent for receptions or parties and will replace the location of the old bathrooms.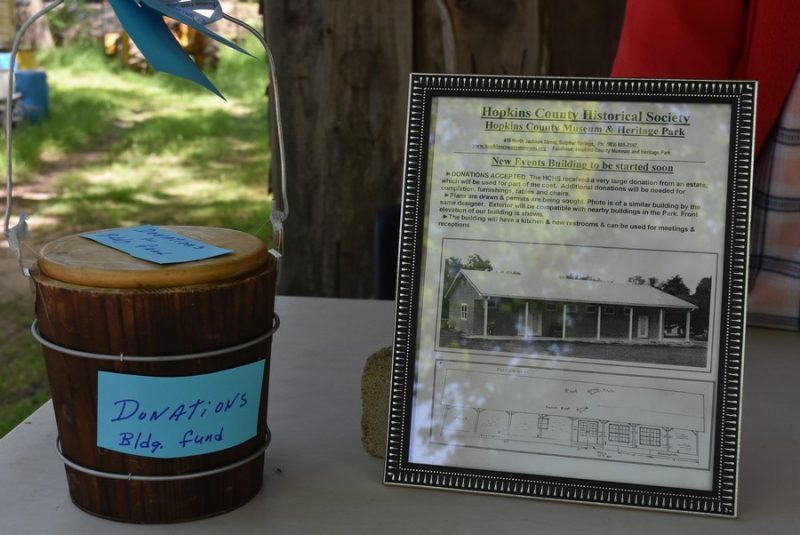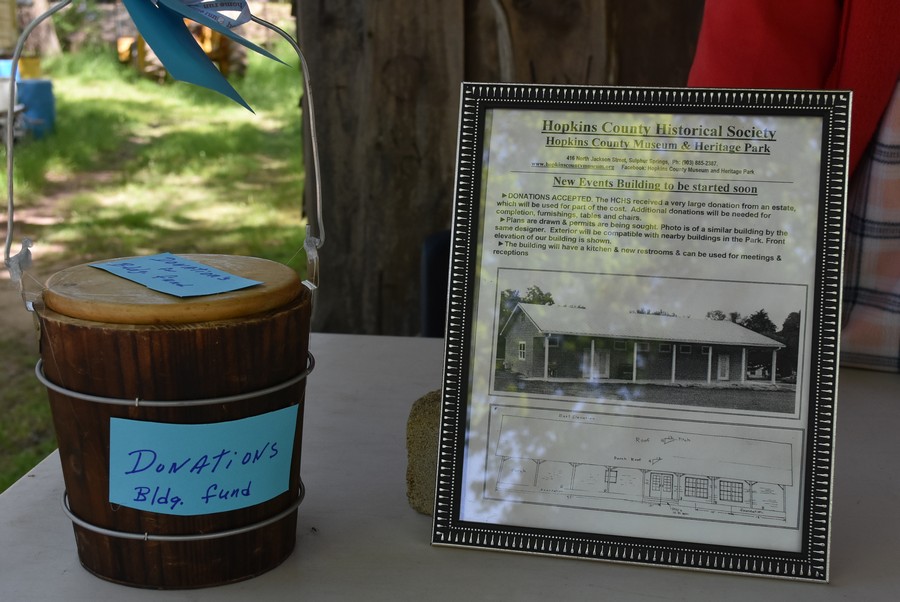 Heritage Park staff member Barbara Hudson talked about upcoming events in the park such as the Arts and Crafts Garage sale in May, and the Indian Summer days, and Dutch Oven Cook-off in October. For more information about these upcoming events, rentals, or Heritage Park visit their website here.