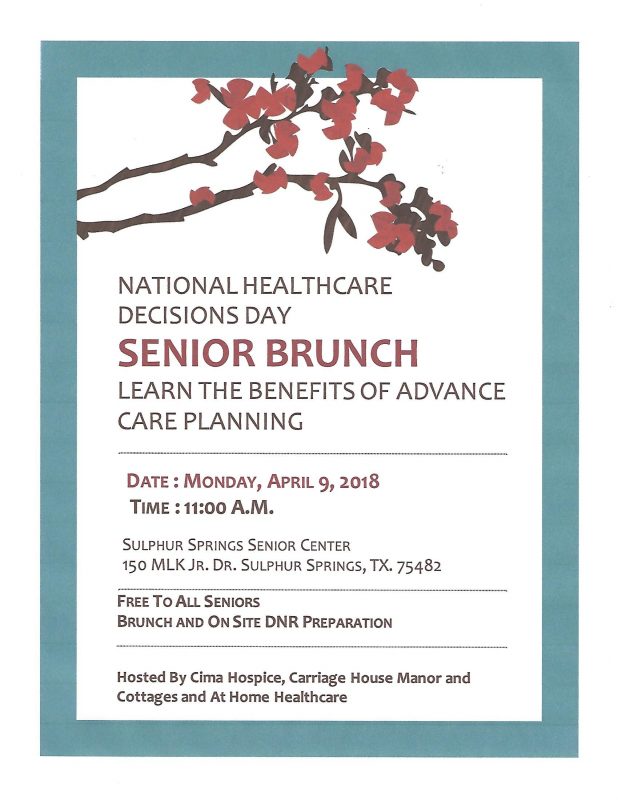 National Health Care Decision Day, 

Monday, April 9th 11:00 AM

  
This is a FREE Brunch that is sponsored by At Home Healthcare, Carriage House Manor and CIMA Hospice.
Come learn how important it is for YOU to make decisions about your health.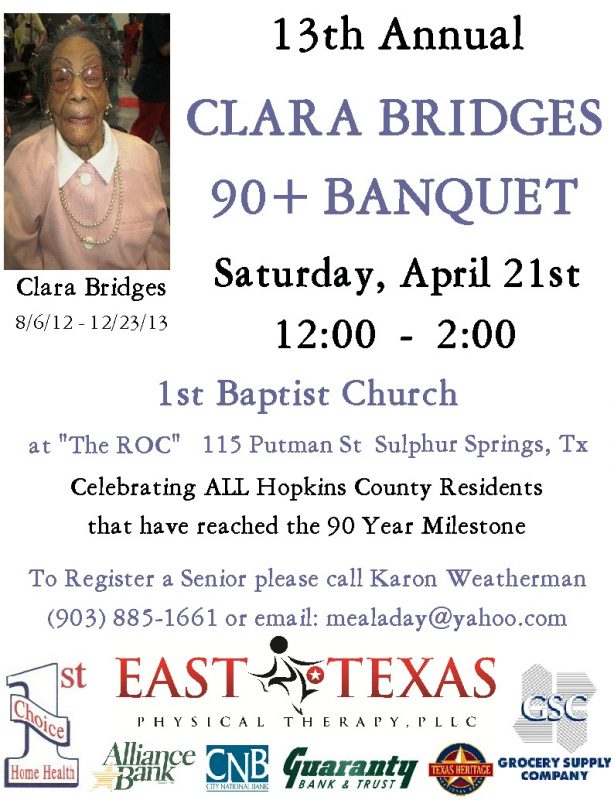 Clara Bridges 90+ Banquet, 

Saturday, April 21st   12:00 – 2:00

  
Honoring all Seniors in Hopkins County that has made it to 90 Years of Age.  If you know someone who fits that bill please call and tell me.  I want to make sure we are honoring EVERYONE.. I don't want to leave anyone out.   Everyone is welcome to attend with a Senior.   Just call and let me know so I can have a head count.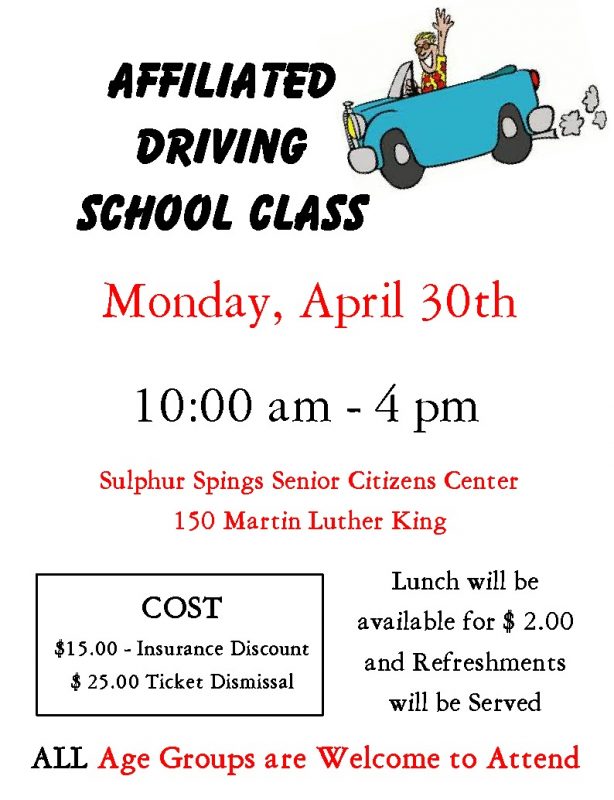 Affiliated Driving Class, 

Monday April 30th 10:00 – 4:00

 
Everyone is welcome to take this class.  You can get a 10% Discount on your Liability Insurance that last for 3 years.  If you have gotten a ticket it is good for Ticket Dismissal. It is a fun and interesting class.
If you have any questions about any of these events contact Karen Weatherman at (903) 885-1661.