Children's Museum Takes Step Towards the Future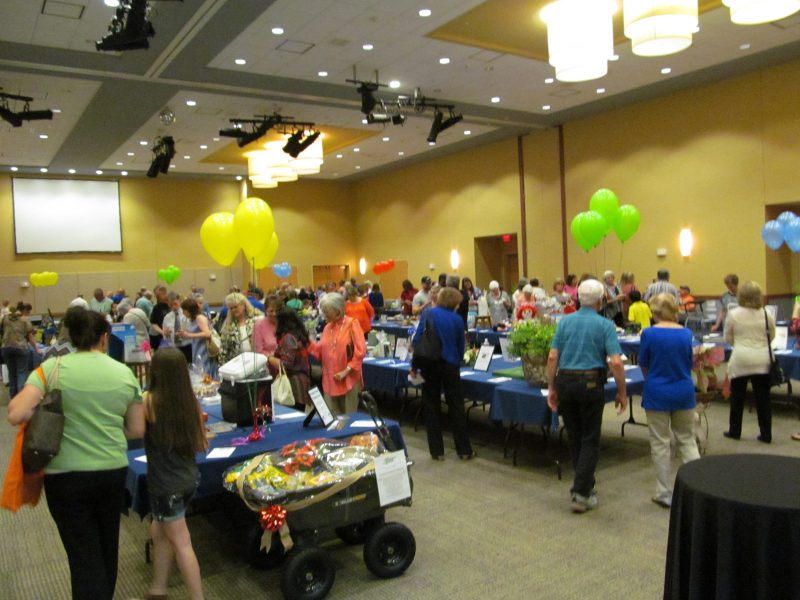 Silent Auction provides an opportunity to be involved with the Museum's future. (April 10, 2018, Commerce, Texas) – The 2018 Silent Auction for the Northeast Texas Children's Museum will be a pivotal event for the Museum. The event is set for Monday, April 23 in the Sam Rayburn Student Center on the Texas A&M University-Commerce campus. The bidding begins at 6:00 PM and closes at 8:00 PM.
The Museum continues its challenges as it deals with issues involving the current building site. In June 2017, Texas A&M University-Commerce announced that the Museum could look forward to a new site at the location of the previous University president's home. The Museum would join a proposed agricultural complex at the site.
Finalization of this exciting proposal includes a new building for the Museum's future. The 2018 Silent Auction will initiate an active step toward raising the $3 to $5 million needed for the new building.
"We will need support from throughout northeast Texas to make the proposed building a reality", said Sharline Freeman, Director of the Northeast Texas Children's Museum. "I envision our visitors – parents, grandparents, students and children – engaging to help us achieve what appears be a Herculean task. I do think it can be done. This year's Silent Auction is a new beginning."
Guests at the auction will find a variety of items for bidding as they enjoy a fun and festive evening out with friends and neighbors. Items include floral arrangements, furniture, home accents, original paintings and artwork, collector's items, holiday décor and jewelry, as well as unique experience packages, and much more.
An exciting part of this year's Silent Auction will be the raffle. A number of ways exist to purchase raffle tickets include purchasing them from Museum board members, at State Farm Insurance in Commerce, in person or by calling the Children's Museum – or even by purchasing them at the door on the night of the event. With the support of the community this year's raffle will include three items. These will be cards totaling $1,000 sponsored by Alliance Bank, Cypress Bank, Guaranty Bank and Trust, and Inwood Bank; a 60" TV donated by 10-2- 4 Ranch; and a Yeti package donated by Commerce Veterinary Clinic. Raffle tickets are $5 or 5 tickets for $20.
The Market provides another venue for shopping. With family recipes of hot sauces and barbecue sauce, the Market will also have an assortment of baked goods and other culinary delights. Popular items from the Children's Museum Gift Store will also be available. The Museum accepts checks, cash and credit cards.
"There are so many ways to support this event. Donate an item for the auction, purchase a raffle ticket, or visit the Museum Market. We request community support by attending and participating in the bidding of more than 300 items," said Donna Tavener, Museum board president. "We hope that this year's Silent Auction will be a great event as the Children's Museum moves toward a new building."
Call the Northeast Texas Children's Museum at (903) 886-6055 to donate an item, purchase tickets or with any questions.
For additional information, contact:
Sharline Freeman, Executive Director
Northeast Texas Children's Museum (NW Corner Culver and Highway 50 Commerce, Texas 75428)
Telephone: (903) 886-6055 or (903) 456-4789
Email: [email protected]