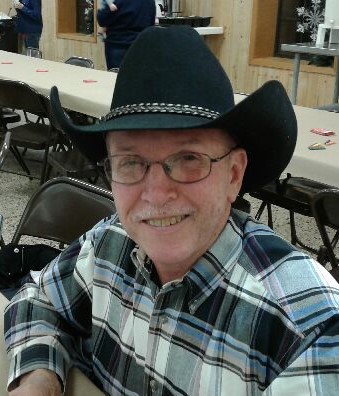 Tony Wayne Brown, age 62 of Pickton, passed away on Monday, March 26th, 2018 in Tyler. He was born on December 9th, 1955 in Pittsburg to Elmer Ottis Brown and Bobbie Nell (Attaway) Brown. Tony was a Meter Tester/Field Security officer serving the Wood County Electric Cooperative. He enjoyed his Church home, Spur On Ministries in Mineola, as well as serving as a Wood County Reserve Deputy and member of the Wood County Sheriff's Posse. Tony will be remembered for serving the public as a Winnsboro Police officer many years ago, and his most recent position with the Co-op. Tony was a true modern-day cowboy!
He was preceded in death by his father, Elmer Ottis Brown. Surviving family includes, mother, Bobbie Nell (Attaway) Brown of Pickton; brother, Tommy and his wife Kathy Brown of Pickton; sister Sharlet and her husband Dudley Lovelady of Winnsboro; long-time girlfriend, Tammy Roberts of Winnsboro; nieces and nephews, Jim Brown, Tim Brown, Randy Brown, Shannon Grim, Shelley Stevens and Hunter Lovelady, fourteen great nieces and nephews and two great-great nieces and nephews.
Visitation will be held on Wednesday, March 28th, 2018 from 6:00 pm to 8:00 pm at Beaty Funeral Home-Winnsboro 816 W. Broadway Winnsboro, TX 75494. Funeral Services will be held on Thursday, March 29th, 2018 in Beaty Funeral Home at 2:00 pm, Bro. Mike Fletcher officiating. Interment will follow at Pleasant Grove Memorial Park in Winnsboro.