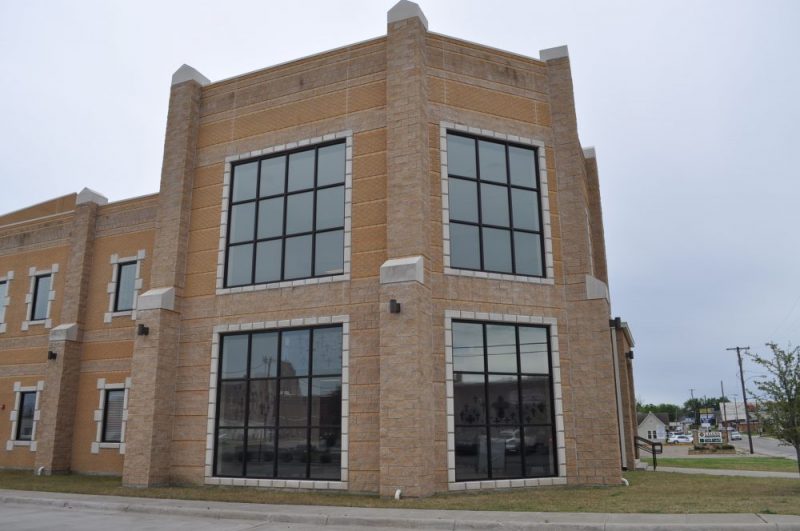 'The Roc" at 115 Putman Street across from First Baptist Church in downtown Sulphur Springs will host the free Health Fair on April 3, 2018 from 9am until 12 noon
Serving the senior citizens community is just one of the many hats worn by Fred Lewis, Associate Pastor at First Baptist Church in Sulphur Springs. He approaches this annual spring event, the 60-Plus Health Fair, with the same enthusiasm and joy as his varied opportunities to serve his community and congregation. He invites you to take advantage of this helpful, resource-rich health fair on Tuesday morning, April 3, from 9 am til noon at 'The Roc', 115 Putman Street near downtown Sulphur Springs.
The gym-sized venue will be filled with vendors who work in the medical and care-giving community. Health screenings and a wide variety of health-related information will be available free of charge, from simple screenings like blood pressure and cholesterol checks to more specialized needs like foot checks for diabetics and the latest in mobility equipment.  Chair massages, freshly baked cookies and helpful household gadgets will also be offered at various vendor booths. Sign up for door prizes; these will be awarded at 11:45am just before the close of the fair.
This is Fred Lewis' 37th year serving the Sulphur Springs and Hopkins County community through his work at First Baptist Church. Although a Florida native, Fred became a Texan when he attended Baylor University. He met his wife Linda while attending Southwestern Seminary in Ft Worth. After pastoring churches in the northeastern part of the United States, he returned to Texas at the invitation of Dr. Redmon. He joined the SSFBC staff in 1981 and they have made their permanent home in Sulphur Springs. Lewis feels that Sulphur Springs is blessed with great people and bountiful resources that benefit senior citizens.