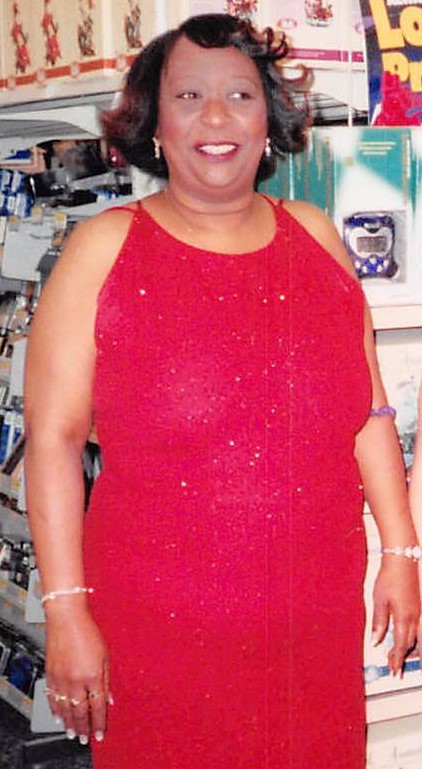 Funeral services for Sherida R. Wright Smith, age 57, of Sulphur Springs, will be held at 11:00 a.m., Saturday, March 24, 2018 at East Caney Baptist Church with Pastor Dr. M. Lavelle Hendricks officiating. Interment will follow at East Caney Cemetery with Rolaundo Wright, Chris Wright, Kareem Person, Joshua Cash, Torrence Wright, and Adrian Golden serving as pallbearers. Honorary pallbearers will be Gilbert Roland, Tommy Harrison, Melvin Person, Sabastan Wade, Phillip Walker, Clyde Debase, and Dennis Milton. Visitation will be held from 6:00 to 8:00 p.m., Friday, March 23, 2018 at West Oaks Funeral Home. Sherida passed away on Friday March 16, 2018.
She was born on October 15, 1960 to the late Lee Wright Sr. and Charlene Harrison Wright. She was a member of East Caney Baptist Church and became an ordained Missionary in 2008. Sherida attended and graduated from the Sulphur Springs School District in 1979. She continued her education at Paris Junior College, graduating with an Associates in Science. After school she moved to Topeka, Kansas where she worked as an Executive Assistant for the state and a cook for 15 years. Sherida married Lee Smith Jr. on March 16, 2002. She later worked for Walmart in Sulphur Springs and retired after 15 years.
Sherida is survived by husband, Lee Smith Junior; children, Antonio (Hollis) Wright of West Palm Beach, FL, Jaadriane Wight and Reshemah Wright both of Sulphur Springs, TX, Chaize Baylor of Kansas City, KS, Roseita Wright  of Savannah GA, ShaTalya Smith of Sulphur Springs, Adryan and Audrian McGee, Lee Smith Ill and Kalyn and Kamryn Smith; grandchildren, Brian Harness Il, Xavier Cork, Xzaveian Mcgee, Ceaianda Baylor, Devon Cork, Messiah Stewart, Whitney Salahuddin, Ellis Salahudin, Savannah Wright, Tahj, Ashanti, and Aaliyah Mcgee, and Jordan Reed; siblings, Lee Wright JR. (Maria), Lamont Stevenson (Doris), Charlotte Person (Melvin), Kandi Thomas (Donnie), Cordel Jackson (Jackie), Tracie Milton (Dennis), and Dr. M. Lavelle Hendricks.
Arrangements are under the direction of West Oaks Funeral Home.