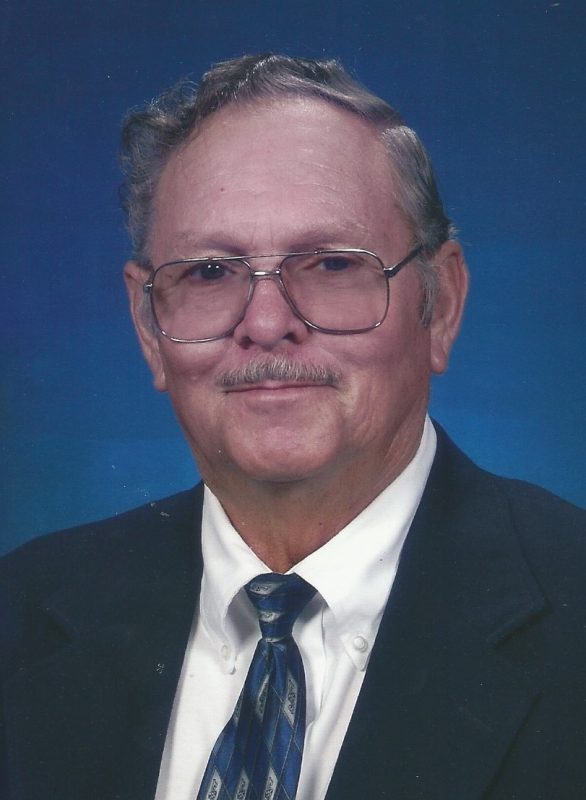 Funeral services for Savoy Tutt, age 81, of Sulphur Springs, will be held at 2:00 p.m., Friday, March 9, 2018 at West Oaks Funeral Home Chapel with Bro. Pete Adrian officiating. Interment will follow at Sherley Cemetery with Chad Leverton, Brian Leverton, Joseph Pinkston, Nicholas Curry, Josh Melancon, Andy Thompson, Matt Thompson, and Gerald Tutt serving as pallbearers. Honorary pallbearers will be Joe Ardis, Steve Peugh, and Mark Peugh. Visitation will be held from 1:00 to 2:00 p.m., prior to service time at West Oaks Funeral Home. Savoy passed away on Monday, March 5, 2018 at Trinity Mother Frances Hospital in Tyler.
He was born on December 21, 1936 in Red Water, TX, the son of Adolph and Ira Marie Smith Tutt. He was in partnership with Ardis, Tutt, and Peugh Construction for many years where they built apartment buildings and motels. He married Norma Campbell on March 28, 1979 in Sulphur Springs, she survives. After he retired, he became a rancher where he enjoyed the cattle and livestock.
In addition to his wife, he is also survived by, son, Kenneth Thompson and wife Christy, daughters, Margaret Curry of Carrollton, Sandra Potts of Carrollton, Teresa Pinkston and husband Tom of Yantis, Kimi Merrell and husband Tim of Sulphur Springs, April Cannon and husband John of Rockhill, SC, grandchildren, Tina Morris, Andy Thompson and wife Kim, Matthew Thompson, Chad Leverton and wife Joni, Brian Leverton and wife Nickhyll, Stephanie Kotzur and husband Kevin, Nicholas Curry and wife Rachel, Madison Williams and husband Joe, Marissa Raies and husband Micah, Angela Shuler, Audrey Shuler, Ryan McDonald, Jacqueline Lambert, Jennifer Melancon and husband Josh, Joseph Pinkston and wife Jennifer, and great-grandchildren, Owen, Ella, Anna, Aaron, Drew, Parker, Cayden, Katelyn, Isabelle, Aubrey, Arianna, Calvin, Phoenix, Posey, Mallory, Autumn, Brayden, David, Will, Jeffrey, Sarai, Donavan, Seth, Levi, and Annaleis.
He was preceded in death by his parents, four brothers, three sisters, two grandsons, Justin and Jason, and one great-granddaughter, Allyssa.
Arrangements are under the direction of West Oaks Funeral Home.