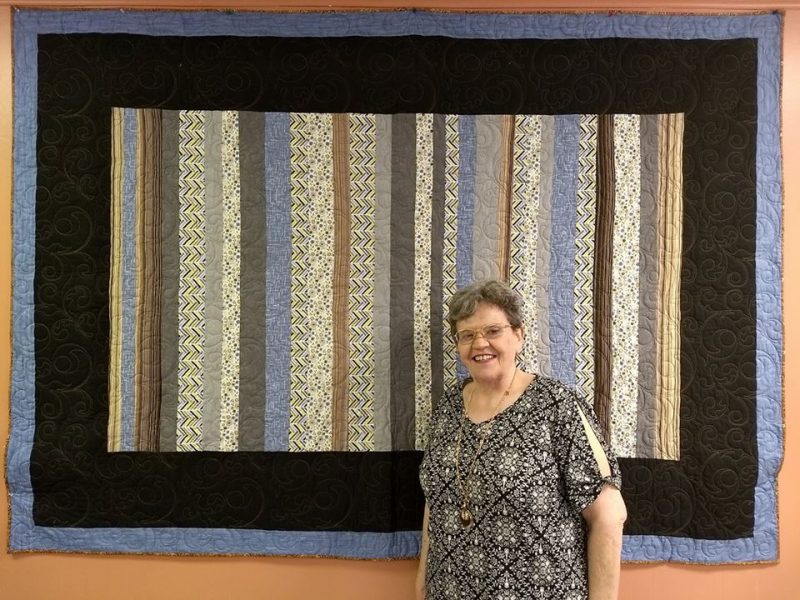 Majel Redick (Shown in Photo)  was so excited about winning the Quilt Raffle last
 Friday, March 16th
. Thank you Roberta Vanderburg, Wilma Moss, and Marti Rajotti of the Lone Star Heritage Quilt Guild for making the quilt for us to Raffle. The Senior Citizen Center made about $ 500.00 towards the Building Fund by raffling off the quilt.
The Senior Citizen Building Fund is up to $ 35,273.00
They still have about 250 Movie Calendars for Sale for $ 10.00 each.
If you would like to donate money towards building the new Senior Citizen Center or would like to purchase a Calendar, contact Karen Weatherman at (903) 885-1661.