Monday night at the Hopkins County Regional Civic Center the county Republican Party hosted candidates for the May Run-off Elections for County Treasurer and for County Commissioner Precinct 2. Prior to statements made by each candidate and a question and answer session, non-partisan candidates for Sulphur Springs City Council spoke to the gathering for three to five minutes each in a "get acquainted" time. City Council candidates did not field questions from the members of the audience. They await a Chamber of Commerce sponsored debate in April.
Not only local candidates but also Texas House District 2 Incumbent Dan Flynn was present for the evening. Flynn thanked those present for their support during his most recent election. He will face Democrat Bill Brannon in the November General Election.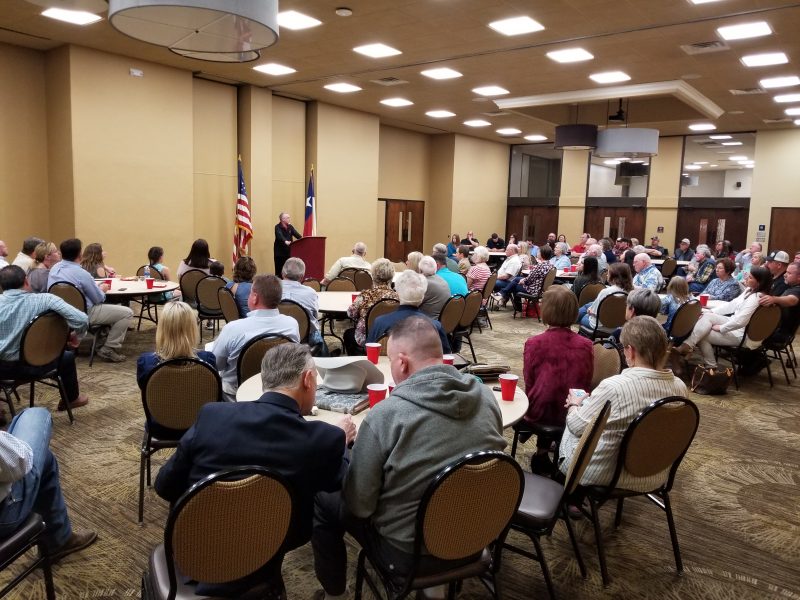 County Treasurer candidates Andrea Griggs and Danny Davis addressed the crowd individually and then fielded questions. Both candidates pointed to their specific abilities and contributions that would enable them to serve the county.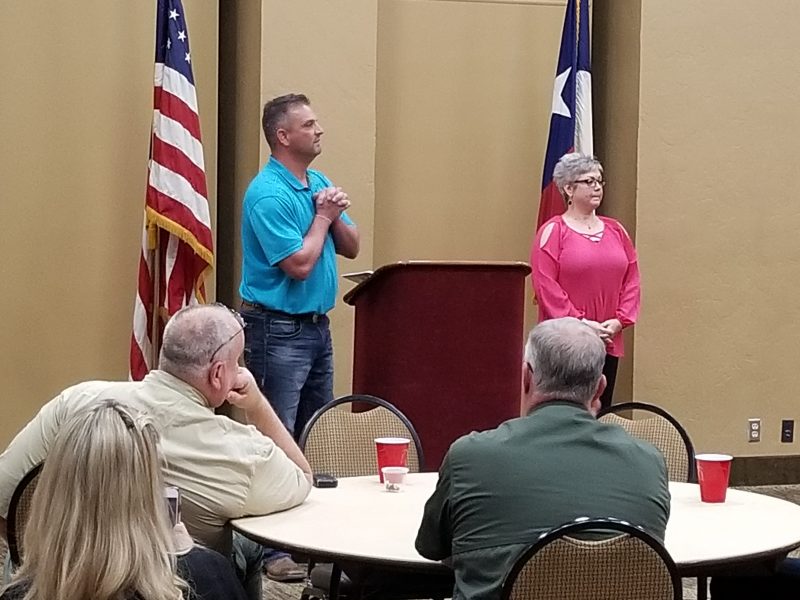 No questions were asked of Commissioner Precinct 2 candidates Edward "Ed" Moore and Gregg Anglin. Both men presented short statements concerning the need for road improvement and their desire to serve the precinct by making significant changes in road conditions.