The March NETBIO Pre-Conditioned Calf and Yearling Sale held at the Sulphur Springs Livestock Commission Wednesday attracted sellers and buyers from throughout Texas and adjoining states and featured the sale of 5,457 head of cattle.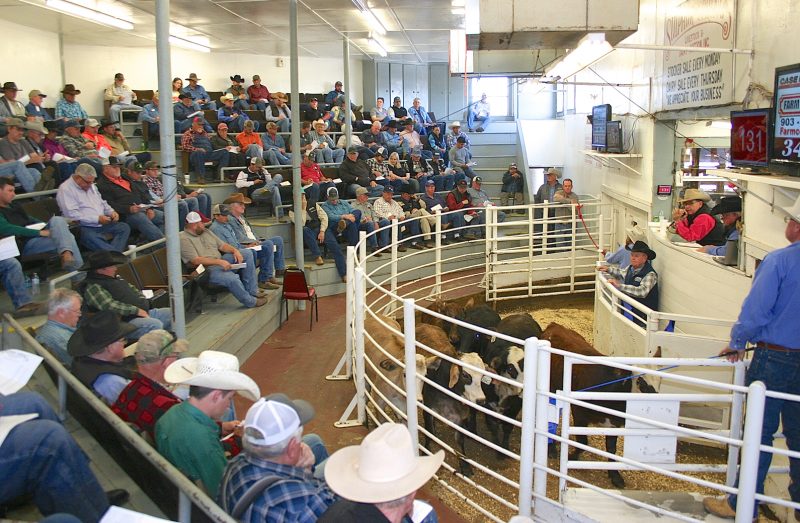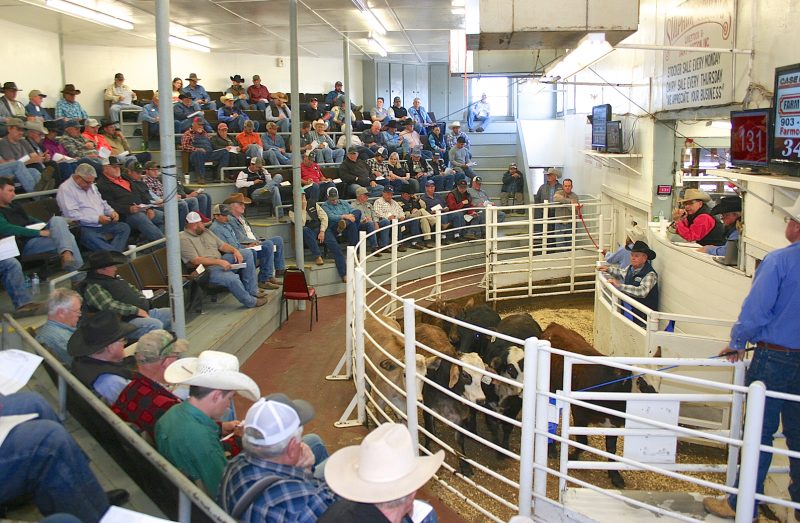 The sale enjoyed an active market despite the recent pressure on cattle prices as auctioneer and co-owner Joe Don Pogue sold the cattle to a total of 39 buyers for an average of $832.87 per head.
"It was a good early spring sale with replacement heifers selling well," said co-owner David Fowler. "We had a lot of Internet bidding activity with 1,828 head of cattle being purchased by Internet buyers.
Fowler said that one Internet buyer, who was on vacation in the Bahamas, took time out from his vacationing to purchase a total of 191 head of cattle. "That's dedication to the cattle business," Fowler said.
Buyers were also looking for lightweight calves to go to grass, so demand was good on most weights across the board. Fowler said all the cattle looked good and shipped well to their new destinations.
The Northeast Texas Beef Improvement Organization (NETBIO) Pre-Conditioned Stocker and Feeder Calf Sale gives producers a market to offer their pre-conditioned calves and yearlings in load-lot quantities. With the addition of a February sale, NETBIO now holds eight pre-conditioned calf sales per year.
The next sale will be held at the Sulphur Springs Livestock Auction on Wednesday, May 16. The weaning deadline for calves consigned to that sale is April 1, and the last date for booster shots is April 16.
That sale will be followed by sales on July 18 and September 19.