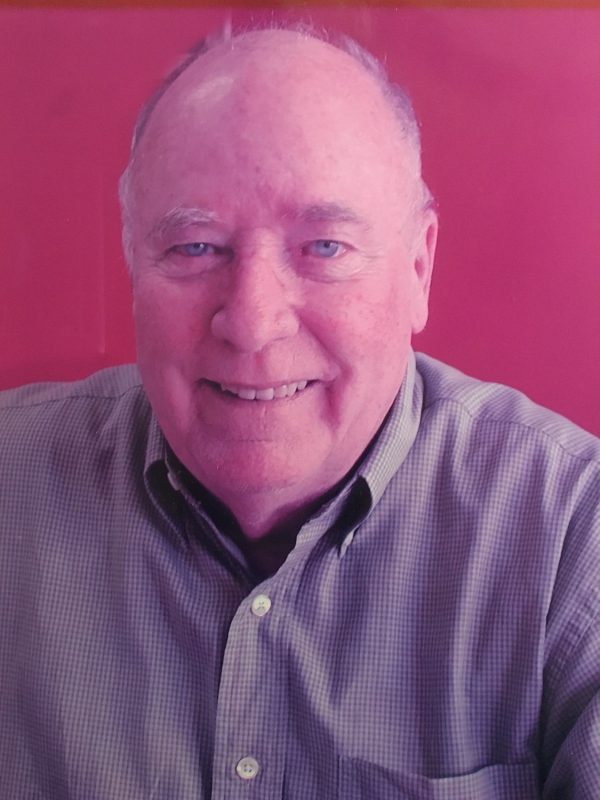 Joe Askew Williamson, 85, passed away on Monday, March 19, 2018.  Joe was born on December 13, 1932 in Sulphur Springs, the son of the late George H. and Zoline Askew Williamson. His ancestors were early settlers in Hopkins County and helped organize the First Baptist Church of Sulphur Springs.
Joe graduated from Sulphur Springs High School in 1950.  He earned a degree in Economics from the Agricultural and Mechanical College of Texas (Texas A&M) in 1954.
He was a proud member of the Fightn' Texas Aggie Band.  He remained an avid supporter of all things Texas A&M throughout his life.  Joe married Ann Ashcroft in 1952.  Following graduation, he was commissioned as a second lieutenant in the U.S. Army.
He served in the National Security Agency at Fort Deven, Ma. and Fort Meade, Md., and rose to the rank of First Lieutenant. Honorably discharged from the U.S. Army, he continued his service by serving in the National Guard. Subsequently and during the Berlin Conflict, he served his final time at Fort Polk, La.
Returning to Sulphur Springs, Joe was the Mobil Oil Corporation Consignee for over 20 years.  He owned and operated, together with his wife, Ann, a travel agency, Travel House.  He was also engaged in other business and property interests. He was a former member of the Kiwanis Club.
Joe always enjoyed participating in his three son's activities.  He coached various sports teams and was a Boy Scout leader. He was instrumental in all three sons attaining the rank of Eagle Scout.
Joe was an avid fly fisherman.  He loved his annual camping and fly-fishing trips to the Red Fork of the Powder River in Wyoming, with his group of fishing buddies.  He especially enjoyed teaching his sons how to trotline at the country club lake.  On his trips to Wyoming and with the scouts, he honed his skills in dutch oven cooking, leading him to be presented The John Chester Dutch Oven Legend Award for his service to the Dutch Oven Cooks of Hopkins County.  His Blue Plate Special was an award winner in local and state dutch oven cook offs.
Joe is survived by sons, Dr. George Williamson, and wife Joyce, of Severna Park, Maryland, and Bill Williamson, and wife Cindy, of Allen, Texas.   He is also survived by his grandchildren, Cole Williamson of Cibolo, Meagan Lee and husband, Garrett, of Fort Worth, Cary Williamson of Longview, Olivia, Lane and Grace Williamson of Severna Park, Maryland.  He is also survived by two great grandchildren, Hudson and Hattie Lee of Fort Worth. Additionally, he is survived by a daughter in law, Regina Williamson of Longview, and three very special friends, Tommie Townsend, Teresa Vo, and Judy Gilreath. Joe is preceded in death by his wife, Ann, and son John.
Services will be held at Myra Wilson Chapel at 2 p.m. on Friday, March 23, 2018, with Reverend Fred Lewis and Reverend Fred Randles officiating.  Interment will be in Sulphur Springs City Cemetery.  Visitation will be held for one hour prior to service.
Pallbearers will be his grandsons, Cole Williamson and Cary Williamson, grandson in law, Garret Lee, cousin Joe Mack Gober, and long-time family friends, Norman Davis, Joe Reed Scott, Perry Altenbaumer, and David Machemal.
Honorary pallbearers are Ene Ashcroft, Mike Scott, James Bagwell, Jerry Bert Davis, Clyde Browning, John Patton, Fred Watson, Thich Vo, Tim Gee, Paul Cole, Eli Gonzales, and Ryan McKenzie.
Donations can be made to Myra Wilson Chapel, c/o Sulphur Springs City Cemetery, PO Box 651, Sulphur Springs, TX  75483.
Arrangements are under the direction of West Oaks Funeral Home.