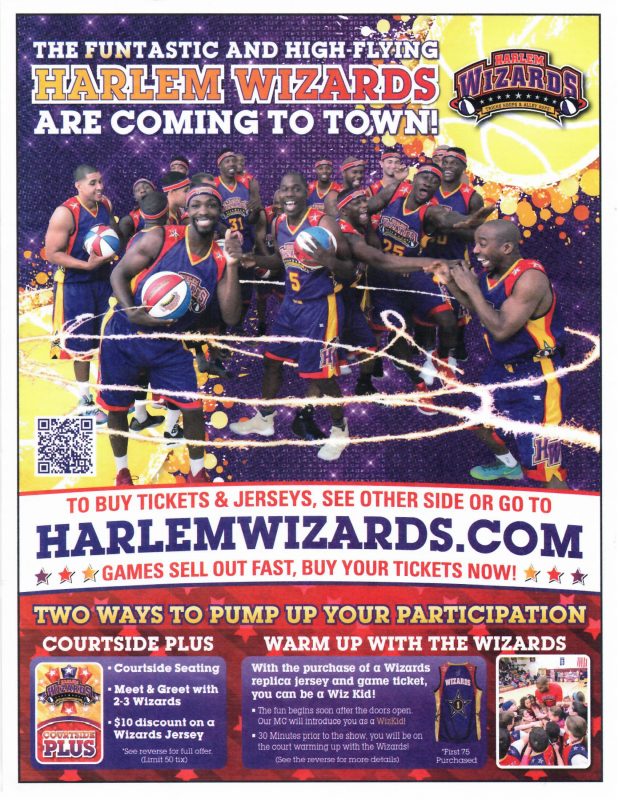 The Harlem Wizards are coming to Sulphur Springs High School Monday, March 19th. Doors open at 5:30 p.m. and game time is 6:30. The evening promises to be a fun filled event that is great for kids and adults and will guarantee to put a smile on your face, according to the Sulphur Springs Elementary School PTO. Proceeds from the game will assist in funding playground equipment for the school.
The Wizards will face Administrators and teachers from SSHS. The Harlem Wizards' mission is to create awe-inspiring events thought out the country. At a Wizards game coordinated ball handling, fancy passing and aerodynamic athleticism combined with high-energy comedy and audience interaction combined with hilarious comedy will entertain fans with two hours of family time where parents, grandparents, and kids can all laugh together.
Tickets purchased before the event are $10 for adults and children. Tickets can be purchased at Sulphur Springs Elementary School or online at www.harlemwizards.com. Tickets will be available on the day of the game at Sulphur Springs High School.