Wildcats Baseball Coach Jerrod Hammack is no fan of byes in the schedule. It's a necessity in District 16-6A, a seven team district. The Wildcats had their first open date Friday (March 23).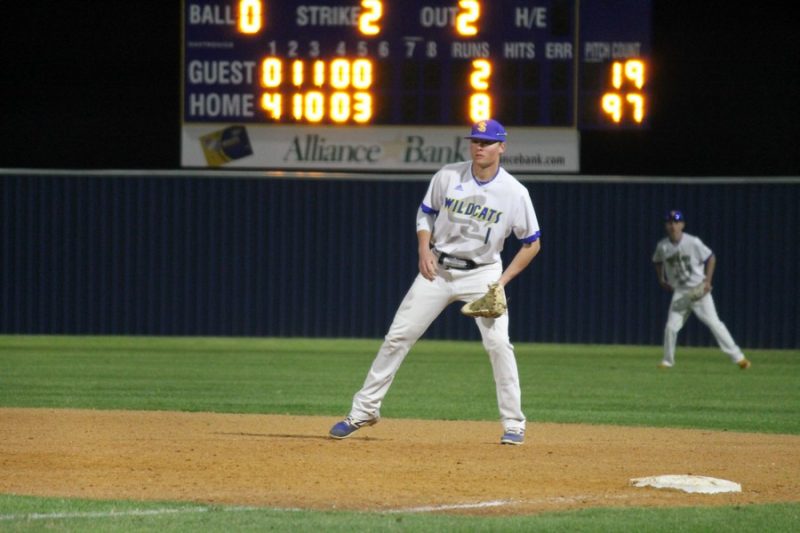 To keep his team in a semblance of a routine, Coach Hammack scheduled a non-district game on Saturday (March 24) at Seagoville. Before the game, Coach Hammack said he was worried the Wildcats might lack intensity in a non-district game in the middle of the district schedule. After the game, Coach Hammack said the Wildcats proved they could handle self-motivation. The Wildcats jumped on Seagoville for nine first inning runs in a 23-4 victory. Coach Hammack said the Wildcats got hits throughout their line up. 16 hits in all. He liked the way the Wildcats' batters timed the Seagoville pitchers. Coach Hammack said the team has been working on that. He said Triston McCormick threw well over four innings. Coach Hammack said Tyler Armstrong was sharp on the mound in a scoreless fifth inning. Coach Hammack said the only negatives were two Wildcats' errors. He said the team needs to eliminate those errors.
The Wildcats resume district play at Mount Pleasant Tuesday at 7 p.m. Rain is forecast and a flash flood watch is in effect Tuesday night. The Wildcats come into that game 3-0 in district play and 10-7 for the season.