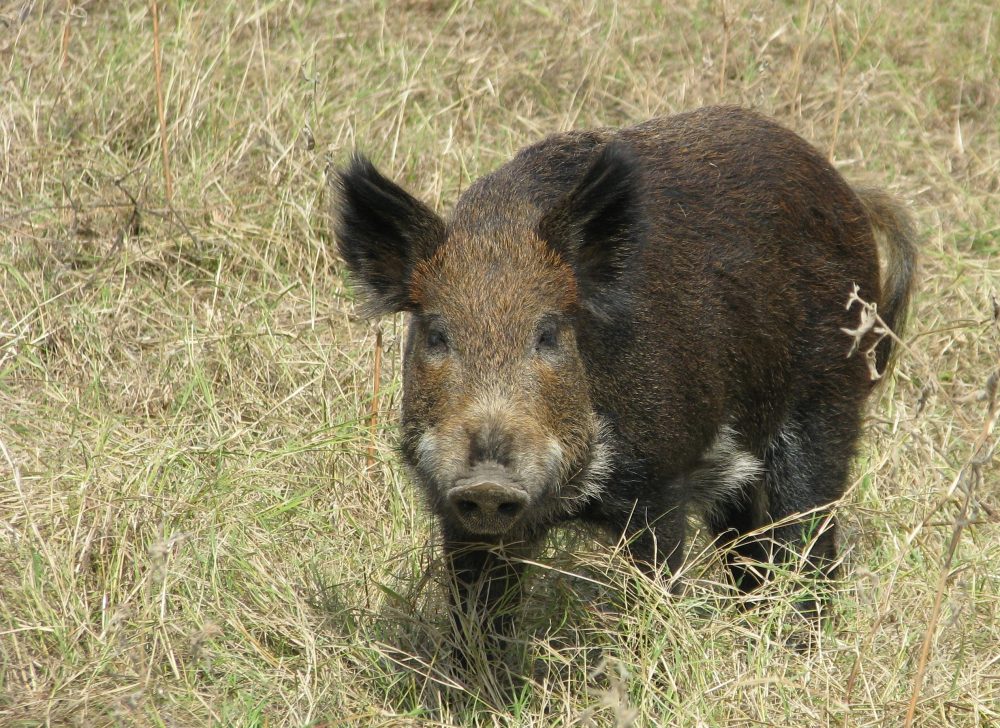 OVERTON – The East Texas Wild Pig Seminar on April 20 in Overton will offer expert information and recommendations to residents interested in addressing wild pigs on their property.
The Texas A&M AgriLife Extension Service educational event will be 8:30 a.m. to noon at the Texas A&M AgriLife Research and Extension Center, 1710 N. Farm-to-Market Road 3053.
Cost is $10 the day of the event. Two Texas Department of Agriculture continuing education units – one laws and regulations and one integrated pest management – will be offered. Coffee and donuts will be provided.
For more information, call 903-236-8429.
Topics and speakers include:
–        Biology, Damage, Economic Impacts and Toxicant Updates – Dr. Aaron Sumrall, AgriLife Extension agriculture and natural resources agent, Newton County.
–        Disease, Law and Regulation Updates – Tuffy Hale, Texas Animal Health Commission, Gilmer.
–        Trapping Demonstration – Sumrall.
Randy Reeves, AgriLife Extension agent, Gregg County, said wild pigs are a growing menace to agriculture producers and rural and suburban homeowners. He recommended residents attend the event to learn what they can do to protect their property and reduce the pig population in their area.
"Wild pigs are a major pest to East Texas landowners," he said. "Their impact to production and property can be mitigated, and the information and recommendations from AgriLife Extension experts at this event can go a long way in curbing damages and reducing pig numbers with tested methods."