By Savannah Owens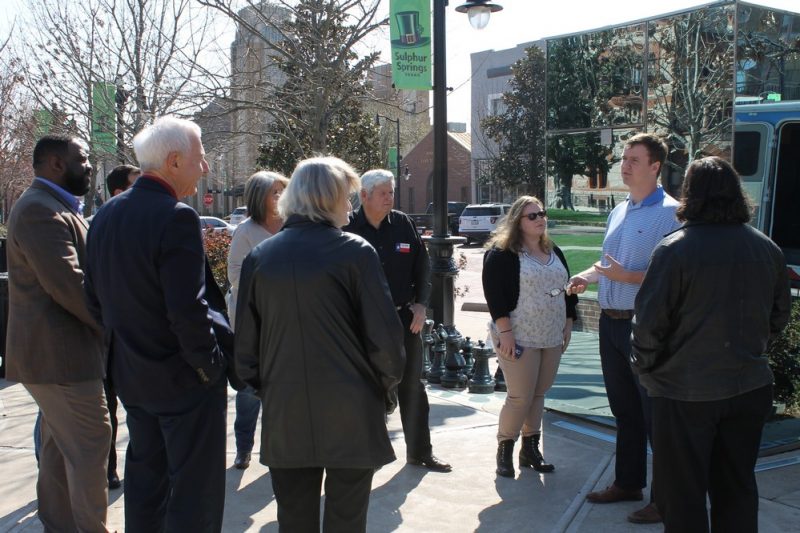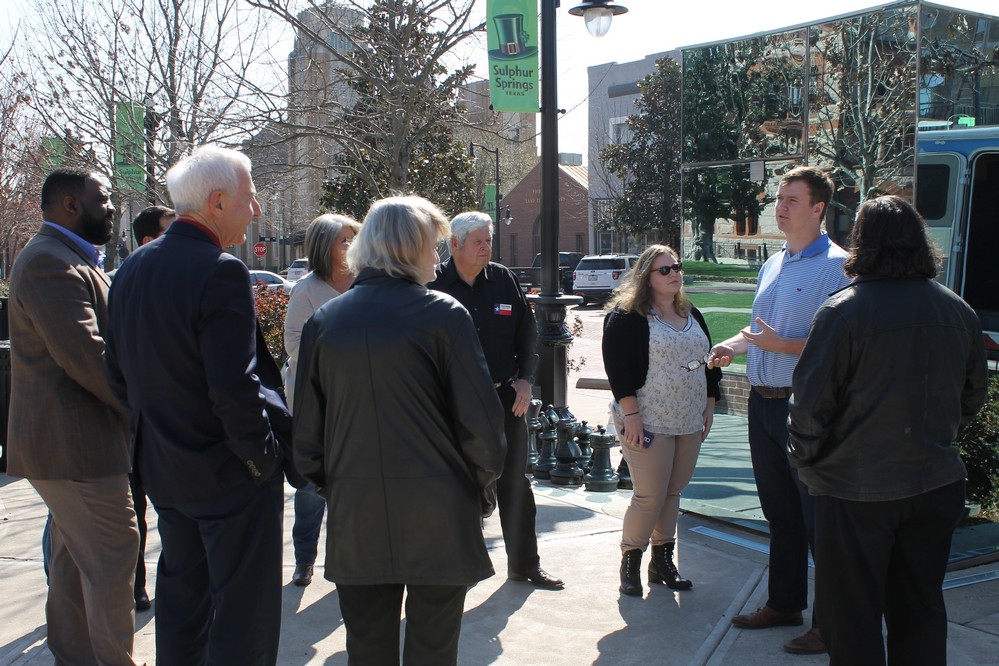 John Fletcher, field representative for Senator Ted Cruz, arrived on the square Today, Tuesday March 13th. Fletcher has been on the road performing statewide outreach for the senator since October 2017. By mid-March states he will have visited all 254 counties in Texas. His main focus is to meet with citizens after the primaries, gather information regarding issues important to the constituency, as well as  gauge  the public sentiment about Senator Cruz. Fletcher also met with local government officials and lawmakers, and scouted locations for a bi-county forum.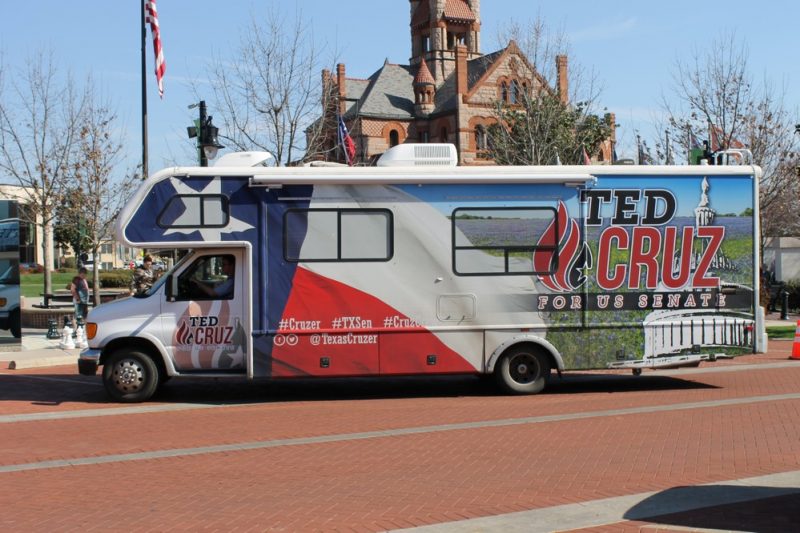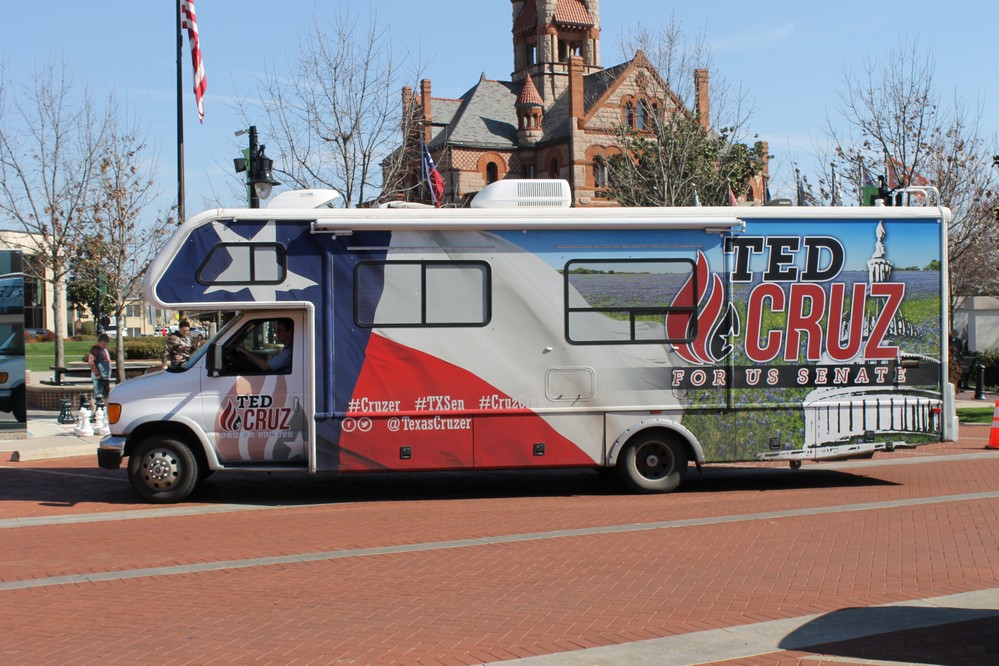 Fletcher was interested in what community members had to say about what they want to see from the politicians in Washington. "It's been an amazing experience." Fletcher explained.  Fletcher says he loves traveling around and getting feedback for the Senator. "I wouldn't do this for anyone else! We're blessed to have him." Fletcher mentioned that Cruz is excited about momentum in Washington regarding foreign policy, health care, and tax reform. 
One community member said "We'd like to see our senators too!" Fletcher assured her that the campaign was trying to get Cruz out into the communities to be able to speak with the voters and that he would put an emphasis on these areas.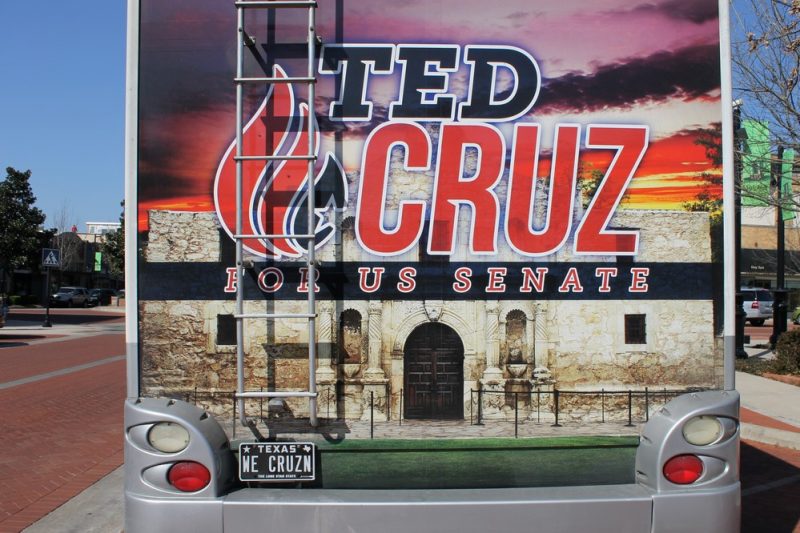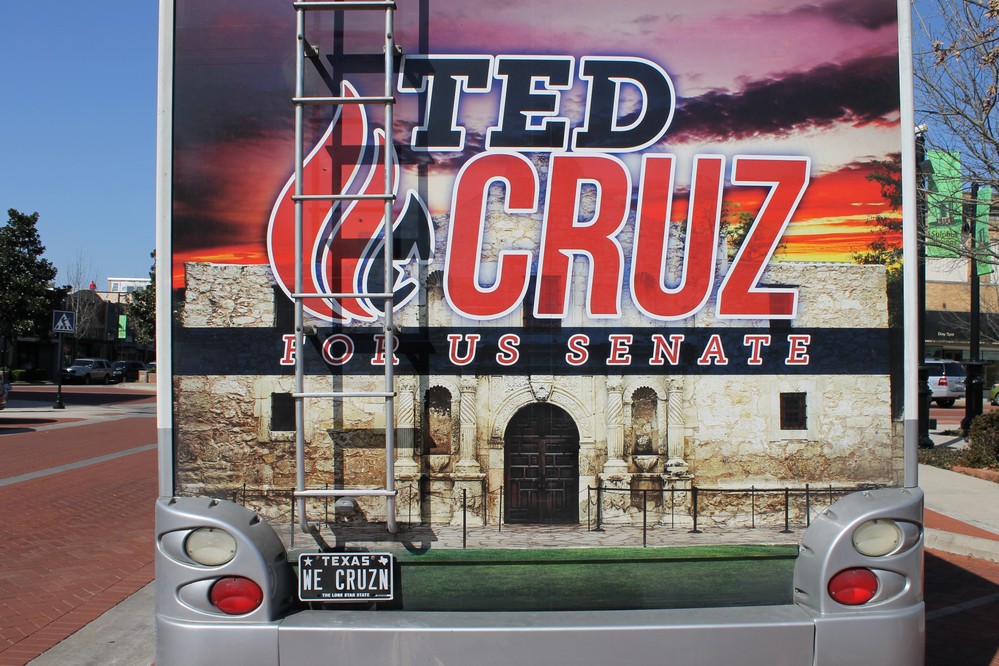 Another member asked a question about current healthcare issues and how premiums were skyrocketing, compared to the good points from Obamacare that helped many folks be able to have health insurance.  Fletcher mentioned that he believed  the Consumer Freedom Amendment would have met those needs -and noted Senator Cruz pushed for his idea but it did not move forward due to lack of support from the rest of the Republican party. Fletcher explained that this summer Healthcare would be their number one focus and that Senator Cruz wanted to target big pharmaceutical companies to make medicines less expensive. Fletcher added that "Senator Cruz supports selling insurance across state lines."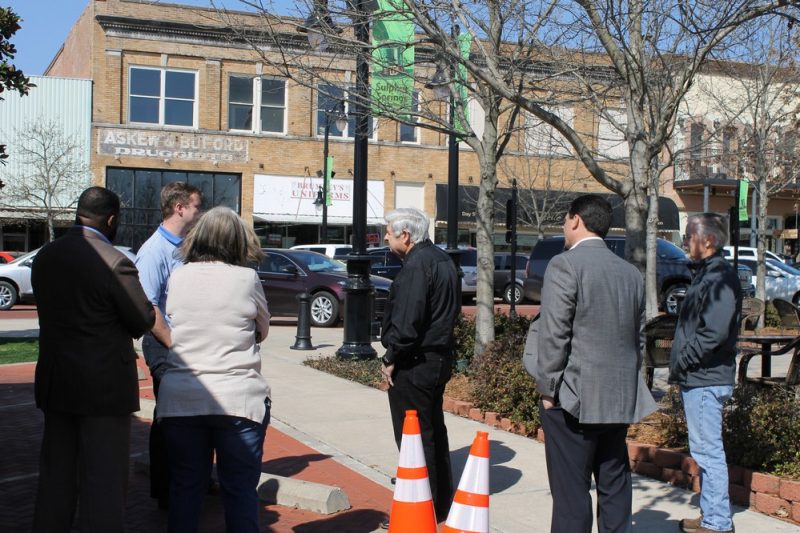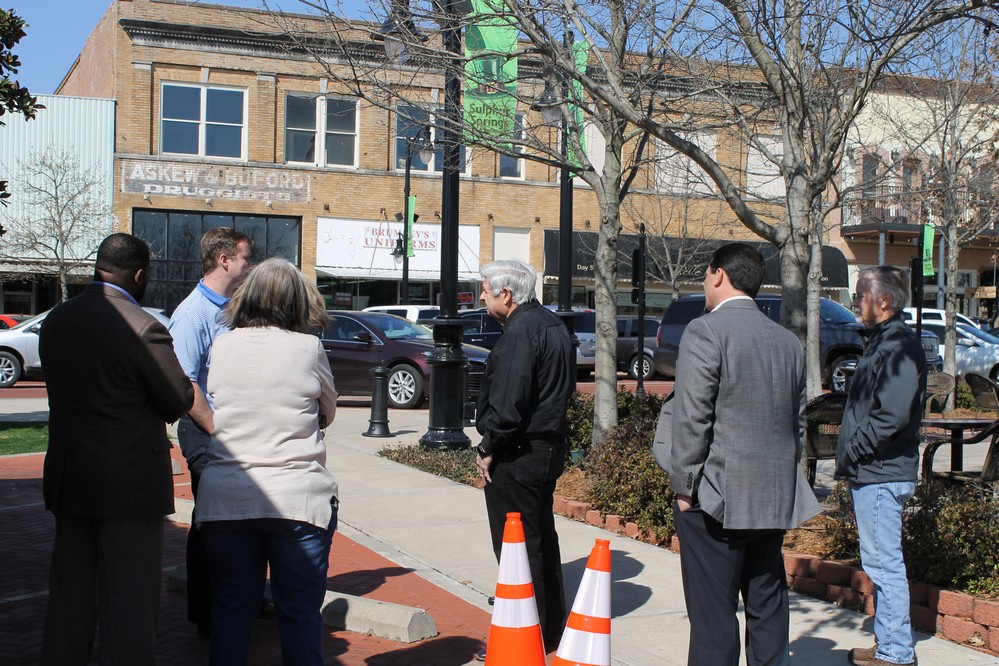 Some of the other issues brought to Fletcher's attention were teacher concerns, as well as addressing the budget deficit with tax reform. A comment was made that many r Republican party members are unhappy with the current state of the party and are "searching for the old Republican ways of fiscal conservatism and a balanced budget." Fletcher assured the community by saying "Senator Cruz is not afraid to take a stand for what he believes in." Fletcher hopes to also help out teachers by lowering their healthcare premium costs as well as having a more free market healthcare system.