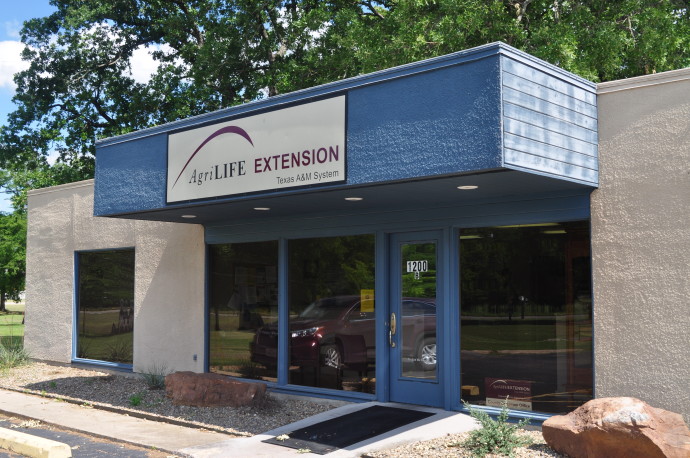 The Asian Lady Beetle, Harmonia axyridis (Pallas), is relatively new to this country. The beetle is native to Asia (e.g., China, Russia, Korea, Japan), where it dwells in trees and fields, preying on aphids and scale insects. According to Potter et al, Extension Entomologist from the University of Kentucky, the first field populations in the United States were found in Louisiana in 1988. Since then the beetle has expanded its range to include much of the U.S. and parts of Canada.
Adult Asian lady beetles are oval, convex, and about 1/4-inch long. Their color can vary widely from tan to orange to red. They often have several black spots on the wing covers, although on some beetles the spots may be indistinct or entirely absent. Most beetles have a small, dark "M" or "W"-shaped marking on the whitish area behind the head.
As autumn approaches, the adult beetles leave their summer feeding sites in yards, fields and forests for protected places to spend the winter. Unfortunately, homes and buildings are one such location. Swarms of lady beetles typically fly to buildings in September though November depending on locale and weather conditions.
Studies have shown that Asian lady beetles are attracted to illuminated surfaces. Once the beetles alight on buildings, they seek out crevices and protected places to spend the winter. They often congregate in attics, wall cavities, and other protected locations. As temperatures warm in late winter/early spring, the beetles once again become active. This usually occurs first on the sunnier, southwest side of the building. As awakening beetles attempt to escape to the outdoors, some inadvertently wander inward, emerging from behind baseboards, walls, attics, suspended ceilings, etc. Since lady beetles are attracted to light, they are often seen around windows and light fixtures.
IMPACT ON HUMANS: Asian lady beetles generally do not injure humans and are mainly a nuisance, can cause allergies, irritate eyes, can bite or pinch and release noxious odors and stains. People's reaction to lady beetles varies widely from tolerance to revulsion.  Once the beetles are indoors, the easiest way to remove them is with a vacuum cleaner. Sealing cracks and openings is the most permanent way of preventing lady beetles from entering buildings. The time to do this is in late spring or summer, before the adults begin flying to buildings in search of overwintering sites. Cracks should be sealed around windows, doors, soffits, fascia boards, utility pipes and wires, etc. with caulk or other suitable sealant.
Insecticide foggers, "bug bombs" or sprays are generally not recommended for eliminating beetles indoors. Insecticides applied indoors for lady beetles tend to be ineffective and may stain or leave unwanted residues on walls, countertops and other surfaces. A vacuum is more sanitary and effective. Attempting to kill beetles hibernating in wall cavities and other protected locations is seldom effective. A better approach is to take preventive measures to reduce beetle entry in subsequent years. While sealing cracks and openings is a more permanent way to limit beetle entry, the approach is time-consuming and sometimes impractical. There can be countless cracks associated with eaves, siding, vents, etc. where insects can enter. On multi-story buildings, sealing becomes even more difficult.
If lady beetles are a perennial problem, owners may want to hire a professional pest control company. Many companies apply insecticides to building exteriors in the fall, which helps prevent pest entry. Light traps can be useful for capturing flies and lady beetles in dark confined spaces such as attics, but will capture relatively few beetles entering living spaces in the fall or emerging from hidden locations the following spring. Unfortunately, there is no "quick fix" or easy answer to annual lady beetle invasions. Vacuuming, pest proofing and properly timed exterior insecticide treatments can provide relief but will not prevent entry of every single beetle.
For more information on this or any other agricultural topic please contact the Hopkins County Extension by calling 903-885-3443 or email me at [email protected].