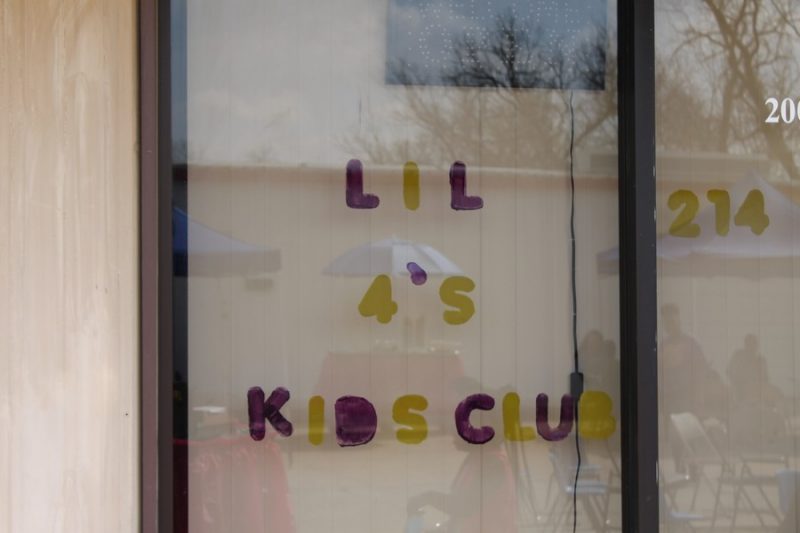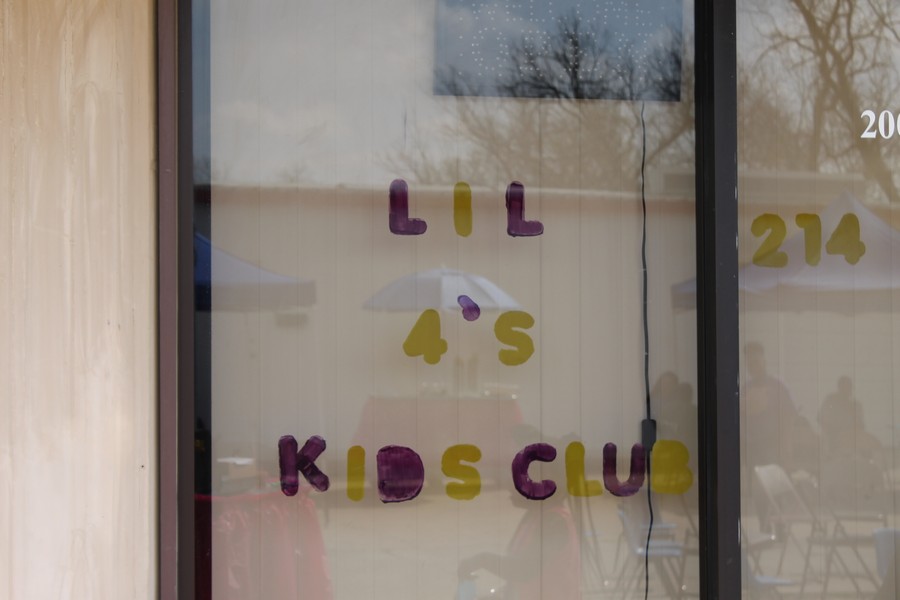 Cars lined the street as the Lil 4's one-year celebration had many people there enjoying the free bounce houses, food, music and train rides. KSST caught up with Letitia Conliffe, founder and president of the Lil 4's, to talk about the event.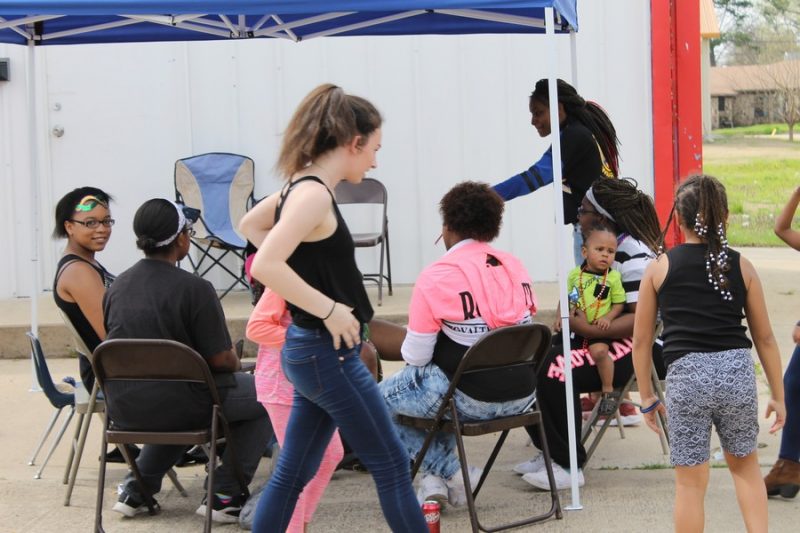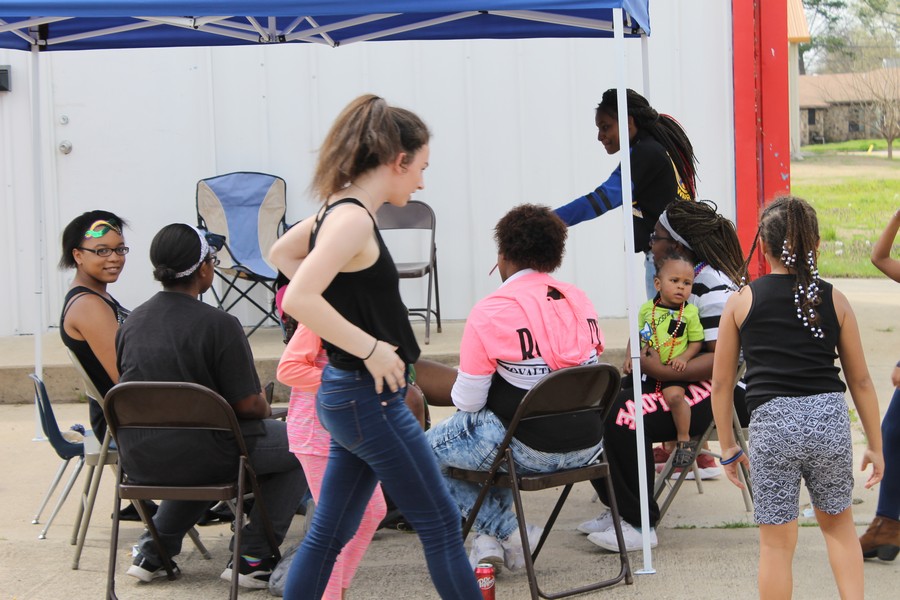 "Everything turned out great! It makes me excited to (have been) in this place for one year." Letitia said. Letitia had been up since 5:00 am yesterday and still had a smile on her face enjoying the festivities. The garage sale made approx. $40, and Letitia was still excited. "Everything is a blessing. It's a blessing to know people are still out there that still care. We're going to keep on pushing: maybe make a bigger building." The current building is at capacity with the 50 kids she looks after.  "These are my babies. They brighten my days. If I was at home, I would worry about where they were and what they're doing." But when she's here, the kids are here, and she knows they're safe and doesn't have to worry.
The items for the garage sale came from some of the kids, Letitia, and a lot from Ms. Martha Oppenheim. Many of the items were brand new with tags still on them. There were a bunch of new shoes in many different sizes, and clothes, purses and many other items. Letitia smiled when talking about Ms. Martha. "Everyday she comes and helps…Every day. And when she can she brings meals or donations. That lady is so awesome. I love her so much."
The auction has yet to take place and includes items such as bicycles, a cheese basket donated from the Dairy Museum, a blanket donated by Feedbags, brand name purses, a pair of silver sparkly Toms, and the Dallas Mavericks donated an autographed picture valued at $175. There were many other great items available for the auction. KSST will keep you posted on when it will take place.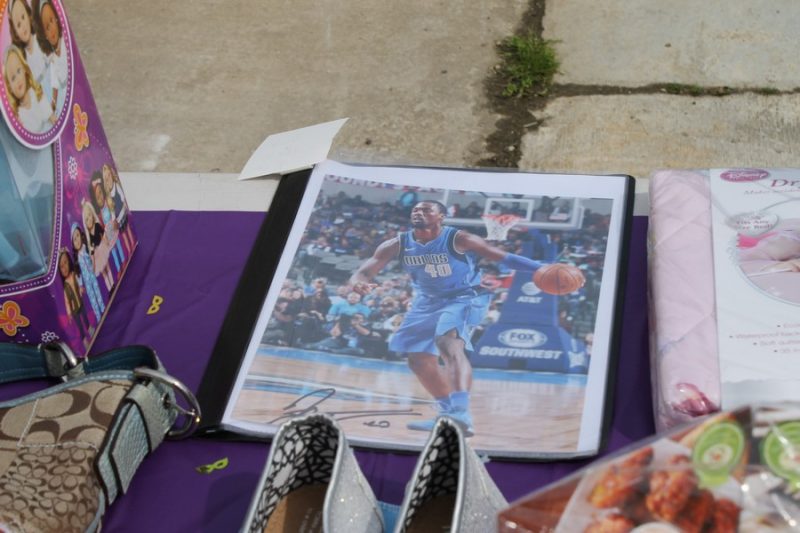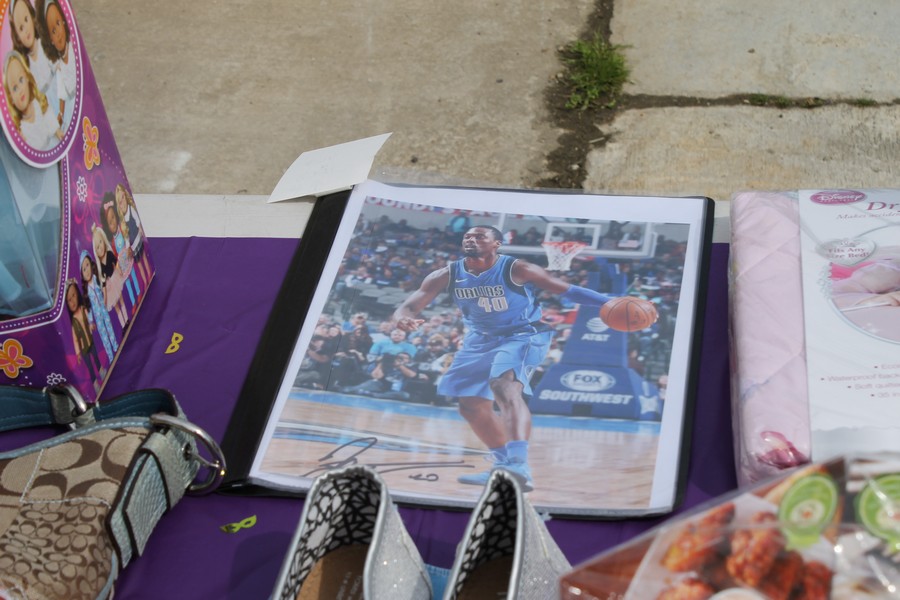 Letitia also wanted to thank John Heilman. "If we ever need anything this man comes through. We didn't have enough money to cover this…and he made it a success. I owe that man a lot."
Alicia Valentine cooked the delicious gumbo. It took her around four hours to cook it. Drinks and Paper goods were supplied by Leah Lair Conner.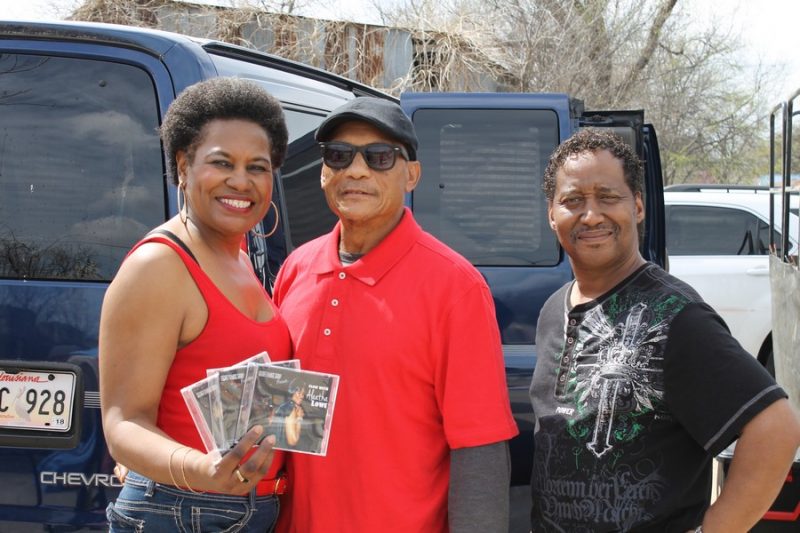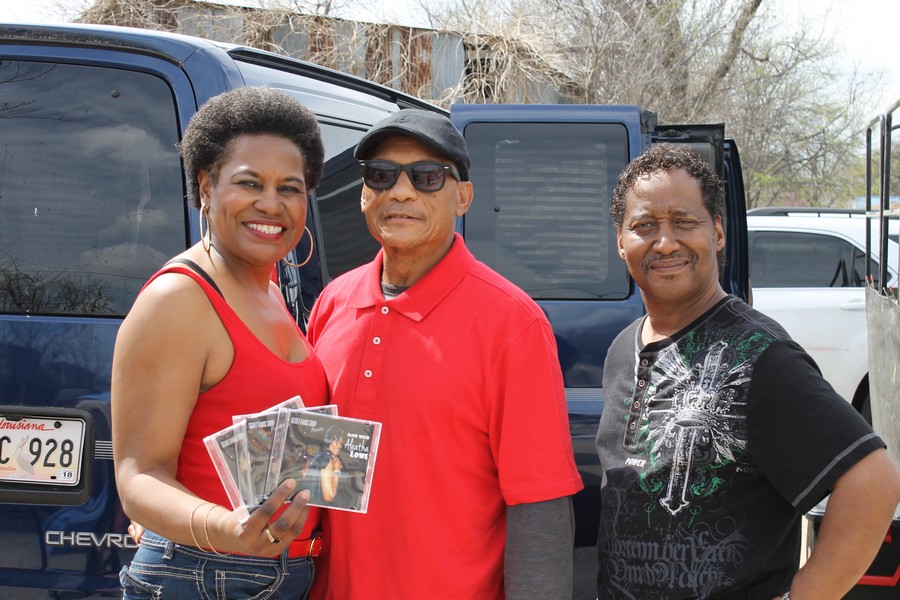 Everyone seemed to be having a great time listening to the fantastic blues band, Da-Unit Band featuring Aleatha Lowe as lead vocal. Da-Unit Band traveled from Shreveport Louisiana to attend and play live music at the celebration. They originally played at the Lil 4's King and Queen Ball, and were requested to return again for the celebration.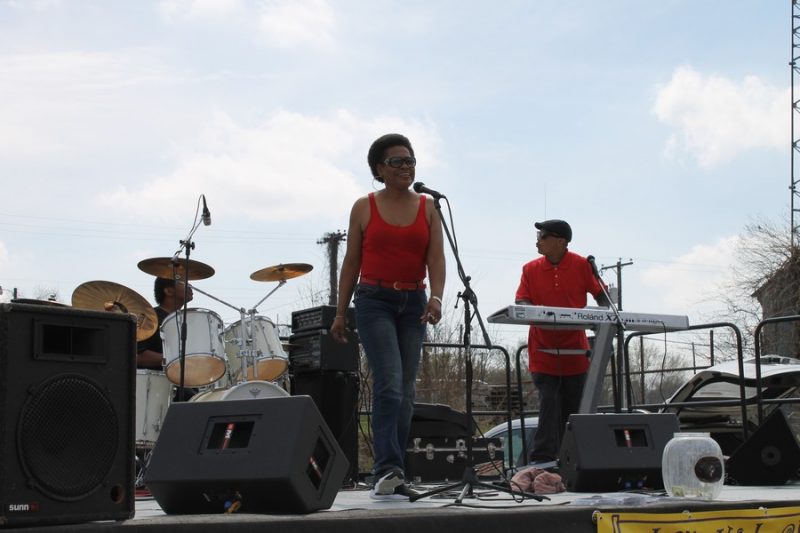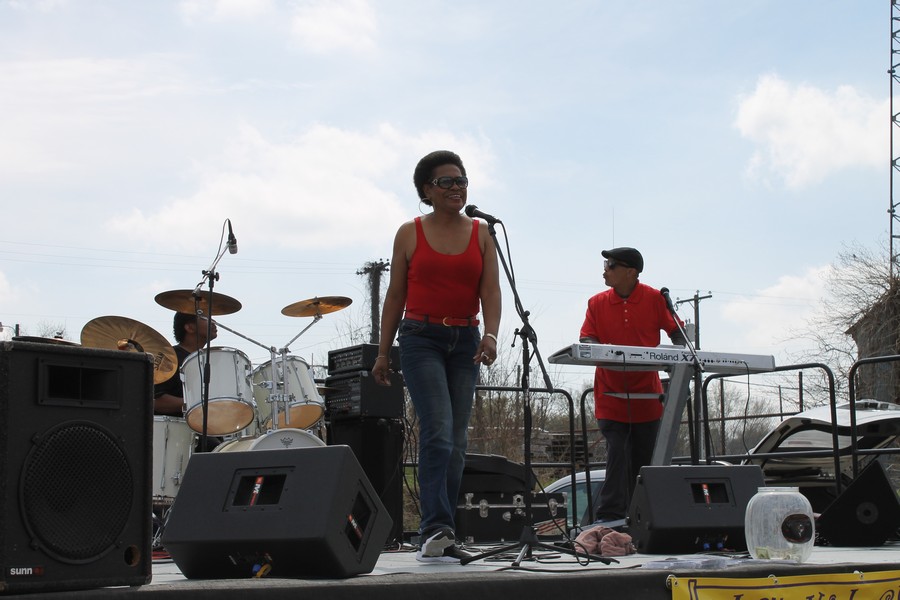 Smiles where everywhere as kids bounced on the bounce houses and enjoyed train rides around the block, provided by the Parties 2 U company located in Dallas. Kids were decked out in festive face paint and had a great time. Kids and Adults were dancing and having a great time. Letitia summed it up best by saying "Everything was wonderful."