The Seniors Center in Sulphur Springs is a center for fun, good food and great friends. Here are four March events that local senior citizens are invited to!
Saturday, March 10th 10:00 AM Meal A Day Volunteer Pancake Breakfast
If you are a Volunteer at the Senior Citizens Center you are invited to attend the
Breakfast. This is the only way I have to say a HUGE THANK YOU for your service.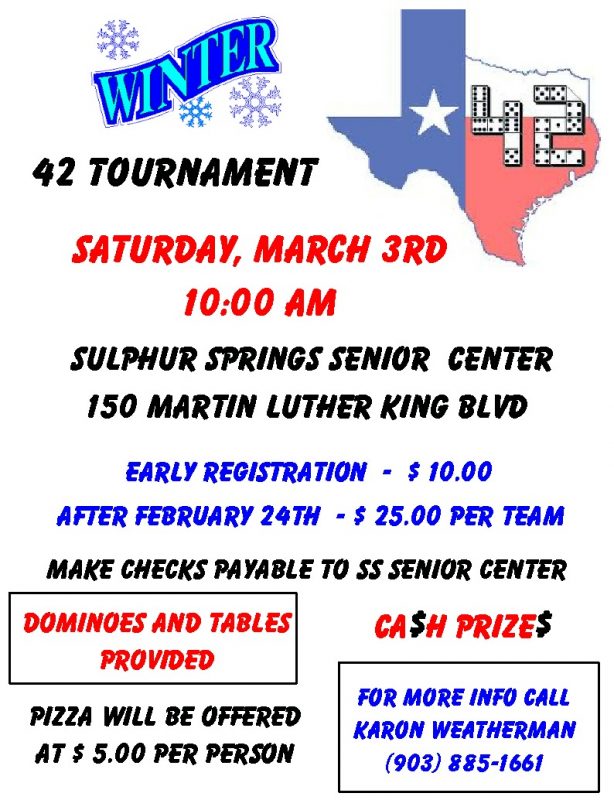 _______________________________________________________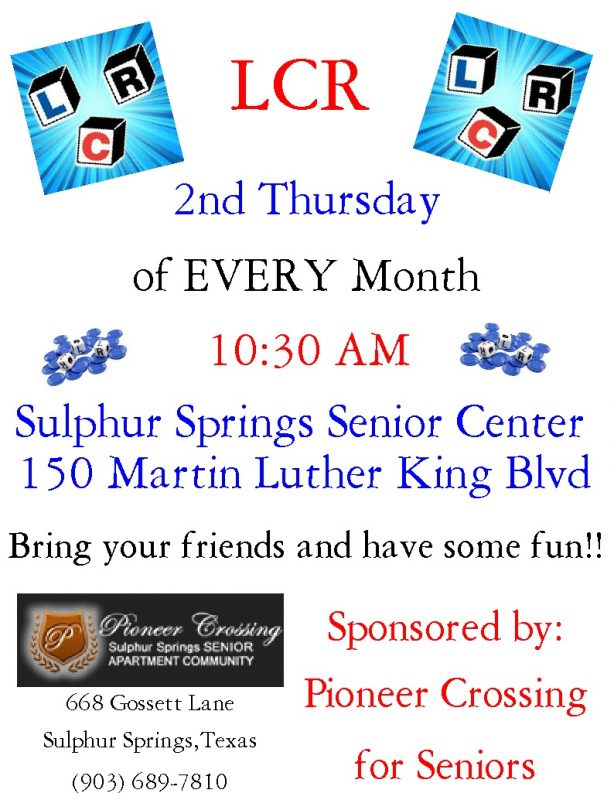 _______________________________________________________