According to a county resident, FM 2653 from Brashear to Ridgeway, FM 1567 near Miller Grove, FM 71 in northern Hopkins County, FM 69 east of Sulphur Springs and service road along I-30 east of Sulphur Springs were closed with water over the roadway Wednesday morning but the roadways were expected to be open later in the day according to TxDOT.
A Flood Warning for the South Sulphur River near Cooper has been issued through Thursday morning or until the warning is cancelled. The river is expected to rise above flood stage and continue to rise to a crest near 19 feet, three feet above flood stage. The river should fall below flood stage sometime Wednesday evening.
The National Weather Service issued the flood warning that will affect Delta and Hopkins Counties. Do not drive through flooded areas and caution is urged when walking near riverbanks.
A Flood Watch remains in effect for the Northeast Texas area as rainfall totals of 2 to 4 inches with localized amounts of 6 inches may occur. Flooding in low lying areas is expected.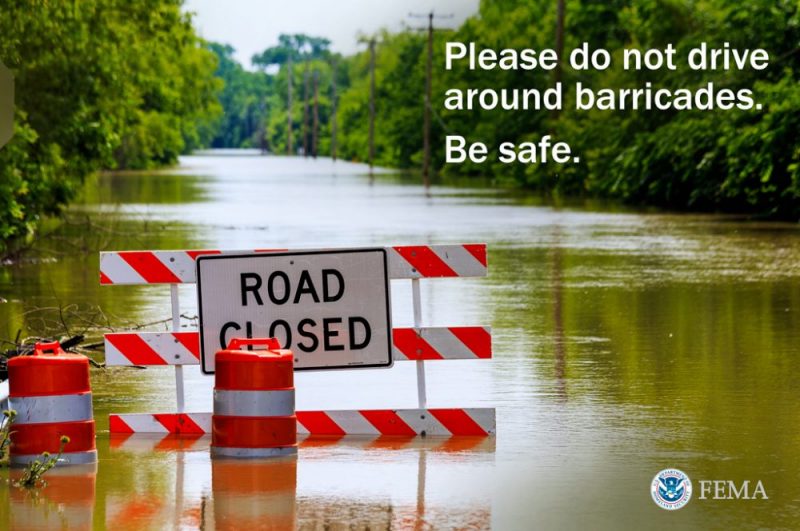 Created by Loretta Kuo.
Original photo by Steve Zumwalt/FEMA. Location: West Alton, Mo., June 6, 2013 — Missouri Route 94 flooded.