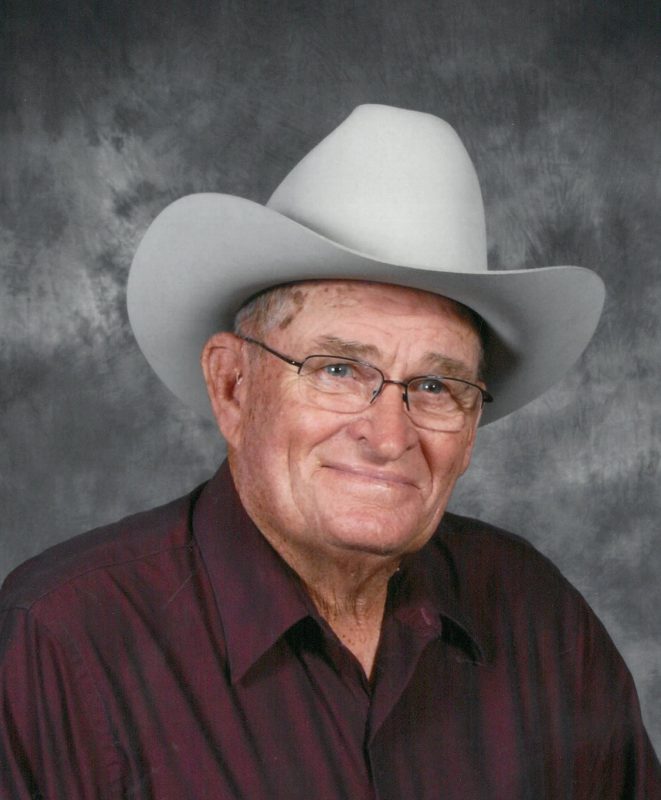 Funeral service for Murriel M. Chester, age 85, of Sulphur Springs, TX will be held at 2:00 P.M. on Tuesday, February 6, 2018 at Murray-Orwosky Funeral Home Chapel with Rev. Gary Thompson officiating and Rev. Samuel Glenn assisting.  Interment will follow at Rockdale Cemetery with Masonic and Military Honors.  Serving as pallbearers are Carroll Willis, Herby Willis, Ricky Willis, Brian Willis, Kurt Willis and Kenneth Adams.  Honorary pallbearers are the Sulphur Bluff Masonic Lodge #246 and the Hopkins County Sheriff's Posse.  Visitation will be held from 6 to 8 P.M. on Monday, February 5, 2018 at Murray-Orwosky Funeral Home Chapel.  Mr. Chester passed away on Friday, February 2, 2018 at his residence in Sulphur Springs.
Murriel Melvin Chester was born on November 13, 1932 in Birthright, TX, the son of Melvin and Myrtle Chester.  He married Bonnie Lou Lawson on September 10, 1955 in Sulphur Springs, TX.  Murriel worked for General Motors for 30 years.  He served in the US Army, during the Korean War.  He was a member of Hopkins County Sheriff's Posse, Sulphur Bluff Masonic Lodge #246, Scottish Rite, Shriner, a member of Hopkins County Military Coalition and Sulphur Bluff Eastern Star #246.  He was also a member of Beckham Baptist Church.
He is survived by his wife, Bonnie Chester; daughters, Martha Simpson and husband, John of Cat Spring, TX, Carolyn Chester Coe and husband, Brad of Corpus Christi, TX, Judy Wyly and children, Melissa Gammill, Mike Wyly, Miranda Stephenson of Sulphur Springs; grandchildren,  Gary and Byron Simpson,  Payton Rumme, Courtney Hayden; great grandchildren, Rowdy and Dublin Hayden, Triston and Jaelynn Rumme; special friends, Sam and Linda Tatum and Ken Ruthart.
Murriel was preceded in death by his parents, one brother and one nephew.
Memorials can be made to Beckham Baptist Church, 308 Park Circle, Sulphur Springs, Texas, 75482.
Funeral arrangements are under the direction of Murray-Orwosky Funeral Home.