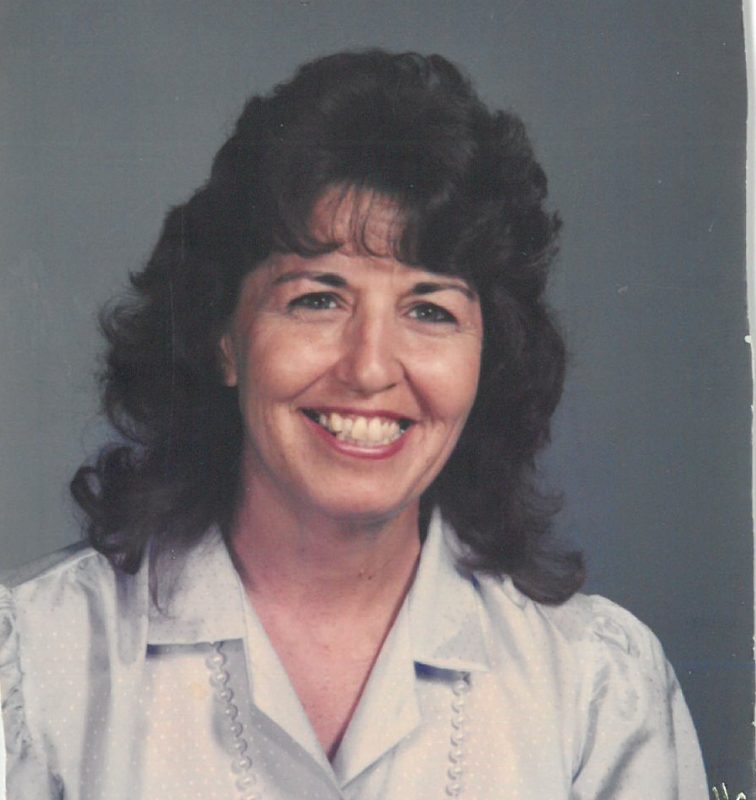 Visitation for Mildred Vaden, age 82, of Sulphur Springs, TX will be held from 1 to 3 P.M. on Saturday, February 3, 2018 at Murray-Orwosky Funeral Home. Private family graveside service will follow at Aiguier Cemetery with Lane-Allton Potts, Kelly Potts, Joe Underwood, Randy Davis, Mike Lindsey and Fred Bloomingdale serving as pallbearers.  Mrs. Vaden passed away on Wednesday, January 31, 2018 in Paris, TX.
Mildred Nancy Vaden was born on December 12, 1935 in Clayton, New Jersey, the daughter of Emile and Lillian Baptiste.  She married Robert Beasley Vaden in Clayton, New Jersey on August 30, 1959.  He preceded her in death in 1984.  Mildred was a key punch operator, homemaker, wonderful wife and mother.
She is survived by her son, William Fox and wife, Mary of Virginia; daughters, Barbara Davis and husband, Randy of Glen Rose, TX, Bobbie Underwood and husband, Joe of Kentucky, Nancy Potts and husband, Kelly of Tira, Patsy Vaden-Lindsey and husband, Mike of Leonard, Texas; grandchildren, Heather, Chanda, Somer, Jack, Lisa, Marisa, Taryn, Ashley, Raven, Lane-Allton, Megan; fourteen great grandchildren; sisters, Alberta Stadler of Pitman, New Jersey, Lillian DeMarco of Franklinville, New Jersey; brother, Emile Baptiste of Clayton, New Jersey.
Mildred was preceded in death by her parents; two sisters; husband; daughter, Susie Bloomingdale.
Memorials can be made to the Sulphur Springs Library, 611 Davis Street North, Sulphur Springs, Texas, 75482 or charity of your choice.
Funeral arrangements are under the direction of Murray-Orwosky Funeral Home.