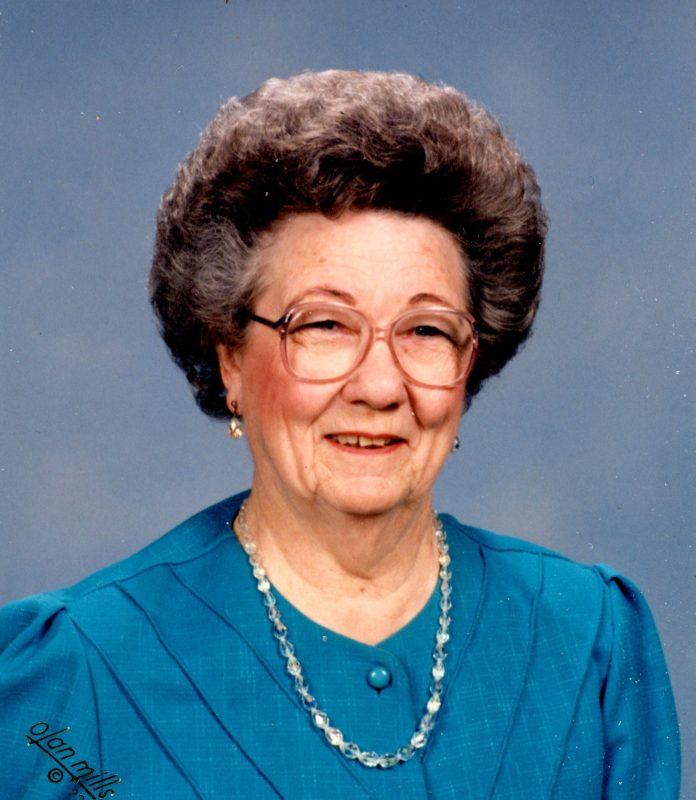 Hesta Mae LaRue, age 100 of Gilmer, passed away on Thursday, February 22nd, 2018 in Gilmer. She was born on January 2nd, 1918 in Hopkins County.
She was a member of the Winnsboro Church of Christ and had worked for many years for American National Insurance.
She was preceded in death by her first husband Charles Scholfield in 1987, her second husband Hermon LaRue, infant daughter, Mary Martha in 1942 and son Richard Charles Scholfield in 2003.
She is survived by, step-son, James B. LaRue of Pittsburg, Texas; step-daughter, Patricia Ann Durham of Gilmer, Texas; brothers, Jimmy Alford, Ben Alford; sister, Betty Spigener, 2 grandsons, Darren Scholfield, Scott Scholfield and 2 great grandchildren.
Funeral Services will be held on Sunday, February 25th, 2018 at Beaty Funeral Home-Winnsboro 816 W. Broadway Winnsboro, TX 75494 at 2:00 pm with Mr. James B. LaRue officiating. Interment will take place at Pine Hill Cemetery.