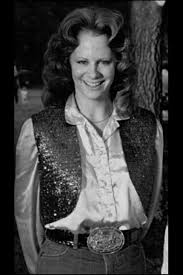 by Enola Gay
The National Cowgirl Museum and Hall of Fame, located in the cultural district of Fort Worth near the Will Rogers Coliseum, has had my heart ever since Grand Opening Day on June 7, 2002 when I covered the day's celebration for KSST with a portable cassette recorder. Actually the Hall of Fame has been in existence since 1975 but the museum showplace was new. This January during the Fort Worth Stock Show and Rodeo, I returned to the mecca honoring women of the American West who have displayed extraordinary courage and pioneering fortitude. To date, the 228 inductees include pioneers, artists, writers, entertainers, humanitarians, business women, educators, ranchers and rodeo cowgirls including: Sacagawea, principal guide for the Lewis and Clark expedition; painter Georgia O'Keeffe; potter Maria Martinez; writer Laura Ingalls Wilder; sharpshooter Annie Oakley; Enid Justin, who created the multi-million dollar Nocona Boot Company; Hollywood icon Dale Evans and U. S. Supreme Court Justice Sandra Day O'Connor. Among the newest inductees are Reba McEntire and her mother Jacqueline Smith McEntire.
You may remember that Reba was first brought into the spotlight by Western entertainer Red Steagall when he heard her sing the National Anthem at the 1974 National Rodeo Finals in Oklahoma City. (Tune in for Red Steagall's "Cowboy Corner" Radio Show each Saturday at 6am on KSST) Red took her to Nashville where she signed with Mercury then later with MCA Records, producing twenty-nine studio albums which have gone "gold" or "multi-platinum" in record sales. In the 1990's Reba turned to movies and in 2001 to the Broadway stage where she starred in "Annie Get Your Gun" about the life and love of Annie Oakley. .After two successful TV series, Reba will be seen in 2018 as a female Colonel Sanders for KFC and reportedly in a new dramatic TV series called "Red Blooded".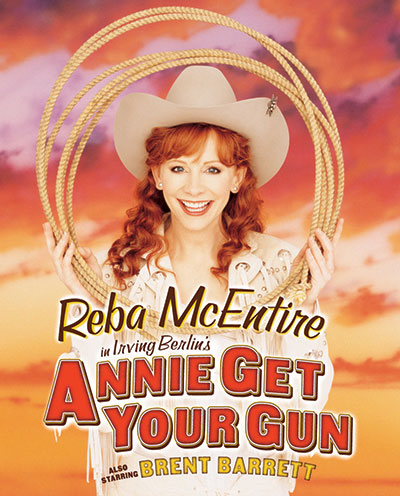 Now, as for Reba's mom Jacqueline, her first brush with fame came when she led her fellow classmates and teachers in "The Star Spangled Banner". Although she dreamed of a singing career, she earned her teaching certificate from the state of Oklahoma and began riding her horse every morning to the Tipperary School to teach grades one through eight. In 1950, she married future three-time world champion steer roper and ProRodeo Hall of Fame member Clark McEntire. and they had four children; Alice, Pake, Reba and Susie . Jackie put her career on hold to help build the family ranch, working alongside the men and on horseback, cooking supper for everyone, taking care of the kids and hauling them to and from school and rodeos, football, basketball, 4-H, FFA and FHA . She returned to education in 1962 at Kiowa ISD and continued an essential role in her husband's rodeo career as well as her children's burgeoning musical careers.
When you find yourself in Fort Worth, plan to find your way to the National Cowgirl Museum and Hall of Fame, and remember the cowgirl slogan"Always Saddle Your Own Horse" because it will take you a long way down the trail as you explore new frontiers!