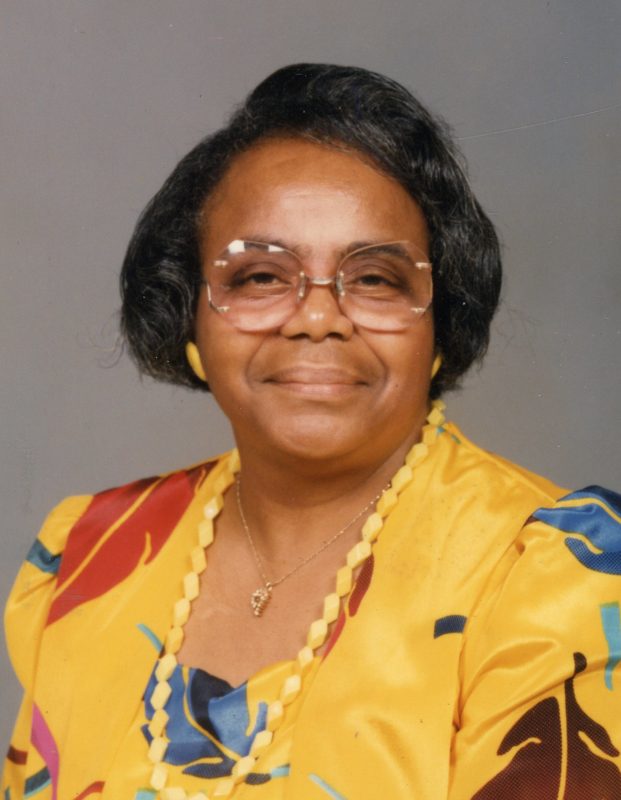 Doris Faye Sharper Brooks, age 87 of Winnsboro, passed away on Thursday, February 15th, 2018 in Tyler. She was born on March 6th, 1930 in Wood County to Rev. Vinnie Sharper and Gladys (Alexander) Sharper. She was a member of Muddy Creek Missionary Baptist Church in Quitman.
Doris was preceded in death by her Parents; husband, Olin Wilford Brooks; brothers, Vinnie Sharper, Jr., Lawrence Joe Sharper, George W. Sharper; and sister Willie Dee Sharper. She is survived by, Son, Walter Wright and his wife Lueann of Winnsboro; son, Wilford L. Brooks and his wife Elnita Ann of Dallas; sisters, Imma Lee Love of Avondale, Arizona, Delores Beasley of Garden Grove, California, Dovie Fields of Sacramento, California, Vina Ruth Hall of Tyler, Texas; Lucille Sharper of Winnsboro, Texas; brother, Clyde Roy Sharper of Winnsboro, 7 grandchildren, 11 great grandchildren and 1 great great grandchild as well as many other relatives and friends.
Visitation will be held on Thursday, February 22nd, 2018 from 6:00 pm to 8:00 pm at Beaty Funeral Home-Winnsboro 816 W. Broadway Winnsboro, TX 75494. Funeral Services will be held on Friday, February 23rd, 2018 at Muddy Creek Missionary Baptist Church FM 69 Quitman, Texas 75783 at 11:00 am, Rev. Jerry C. Williams, Pastor conducting, interment will follow at Sharon Cemetery with Jimmy Evans, Andrew Ivery, Jimmy Hunter, Theodore Phillips, Paul Jones, Tyrus Jones serving as pallbearers.