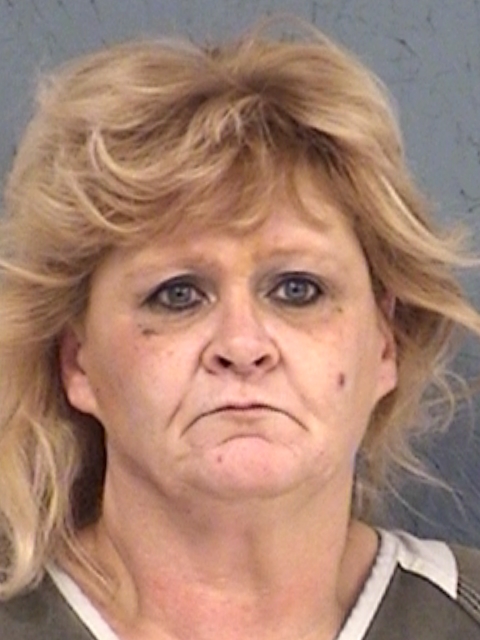 A defective headlamp on a 1999 Chevy Trailblazer led to a Hopkins County Deputy initiated traffic stop at Jefferson Street and Loop 301. The driver of the vehicle, Rhonda Renee Whittle, 51, of Sulphur Springs, appeared to be extremely nervous regarding questions asked during the interview.
She did not have a driver's license and a check of her name and birthday noted that she was not eligible for a license due to license being suspended. Consent to search the Trailblazer led to the discovery of several marijuana joints inside her purse and ashtray. As she was being transported to Hopkins County Jail, admitted to having additional drugs on her person and at the jail showed a green baggie containing a crystal like substance that proved to be methamphetamine weighing approximately 1.29-grams.
Whittle is charged with Possession of a Controlled Substance Penalty Group 1 more than 1-gram but less than 4-grams and with possession of drug paraphernalia. She is in Hopkins County Jail held on a $10,000 bond.