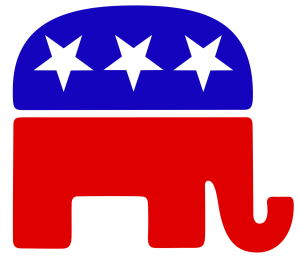 The Republican Party of Hopkins County's January meeting will be held on Monday January 22nd at the Hopkins County Civic Center.  The time will be 5:45 PM and they will try to limit the time of meeting to one hour. Local and District candidates will speak and there will be light refreshments served. Be sure to come and meet the candidates so you can be an informed voter when you go to the polls in March primary.
Note that they are meeting earlier than usual so candidates and members can attend the  27th  Annual Martin Luther King, Jr. Awards Ceremony is set for 7 p.m.  The Ceremony was rescheduled from last Monday due to weather.
Everyone is welcome.
For more information contact Donnie Wisenbaker Chairman for the Republican Party or visit their website at www.HopkinsCountyGOP.org
Hopkins County GOP
PO Box 1002
Sulphur Springs, TX 75483
903.485.3080